5 things sole practitioners say about going solo in law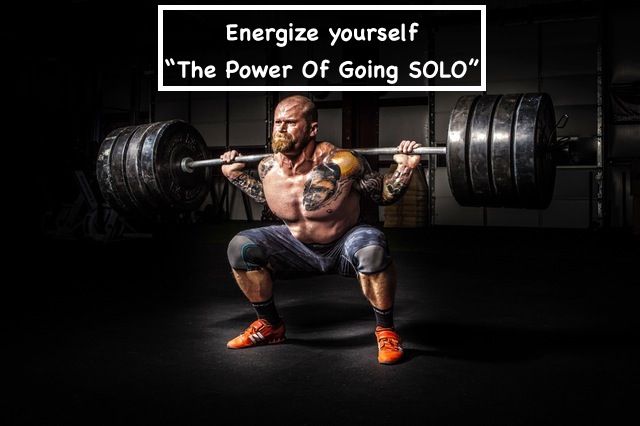 Law schools across the country are pumping out graduates hungry for experience at an alarming rate, and the result is that big law firms are getting pickier and picker when it comes to hiring lawyers because there's just so many to choose from.
Nevertheless, lawyers are increasingly finding it profitable to set up their own shop, find clients and specialize in the areas of law that interest them the most. Of course, in order to do so, a lawyer must become a business-person in addition to being a practitioner, and it isn't always easy.
Because uLawPractice works as a compact, cloud-based and all-inclusive digital assistant, our team has come to meet a great deal of successful solo practitioners across Canada who specialize in various areas of the law. We've recorded a few things they almost universally had to say about what it was like to start out on their own.
1. Going solo is more cost effective today than in years past
Technology is minimizing the costs associated with running law firms. Major clerical and organizational tasks are routinely minimized with the use of court form automation, analytics, automated general and trust reconciliation of accounts, docketing, and more.
"It's an exciting time to be a lawyer," says Sina Hariri, a family lawyer and mediator from the Greater Toronto Area (GTA). "It's now easier than before for sole-practitioners to start their own businesses."
2. But starting out can be the most difficult part of your career
Just about all of the sole practitioners we interviewed recently for our spot light series remarked on their first few months (or even years) working alone was the hardest part of their careers.
"I had to learn them all through trial and error. For a time, I didn't know if I could do it and considered shutting down and going back to work for someone else. I'm glad I stuck with it and I've made it through the hardest parts," says Radan Rusev, a real-estate and transactional lawyer.
Starting out is a huge challenge. A lawyer has to go from 0 to 100 in terms of business engagement, marketing, and a lot of other facets to business management not found in law textbooks, which leads us to number 3.
3. Law School doesn't prepare you to walk the challenging path as a sole practitioner
While you might get your writing chops in law school and learn a lot about jurisprudential frameworks underlying most of Canada's criminal and civil law structures, don't expect to be walking out of any law school with a proficient knowledge about what it takes to run an actual business.
Sole practitioners have a lot of responsibilities that associates and even partners of law firms might not even know about.
"Law school does not prepare you in any way to run a business," Rusev says.
Handling things like billing structures, taxes, office rent, marketing, networking and other business skills simply weren't part of the curriculum during his time in law school.
In reality this is a complaint often heard by solo practitioners who begin starting uLaw as their digital assistant to help manage clerical tasks to increase billable hours.
4. Mentors are important
Award-winning Toronto-based criminal lawyer Lori-Anne Thomas was quick to recognize the mentors by name who helped her get on her feet as the successful attorney she is today.
The business end is the most daunting. My mentor/employer Gregory Lafontaine involved me in the business operation when I was his associate. Nevertheless, it is certainly a monumental portion of your time as a sole practitioner," Thomas told uLaw during a recent Q&A.
5. Technology is changing the game -- in a good way!
Former policeman and Ontario aralegal ethics instructor George Thelwell says software tools such as uLawPractice force all users to be in compliance automatically with Law Society guidelines, thereby insulating lawyers and paralegals from any problems they may encounter with faulty bookkeeping.
"It's a great organizing tool. It balances practice management and (the software) also carries on into our ethics procedures seamlessly."
uLaw: Your digital legal assistant, audit prepared 24/7