About uLaw.io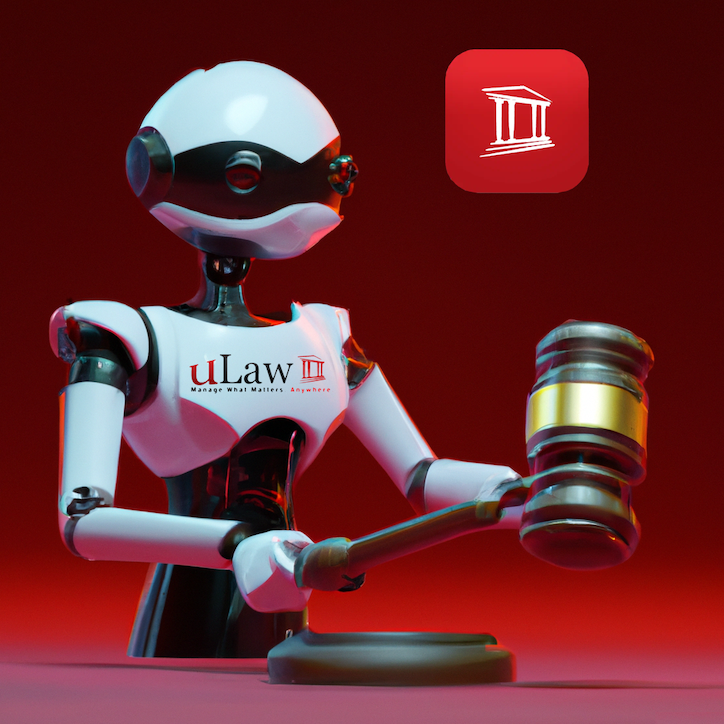 Welcome to the world of uLawPractice, where legal professionals find an innovative and comprehensive solution for managing their law firms efficiently and effectively.
uLawPractice is more than just a software; it's a game-changer in the legal industry. As law firms grapple with increasingly complex administrative tasks, compliance requirements, and client needs, uLawPractice steps in as a trusted partner, streamlining the practice of law.
In this blog post, we'll delve into the diverse features and benefits of uLawPractice, shedding light on how it can transform the way you run your law practice, making your daily operations more seamless and your legal practice more successful.
Whether you're a solo practitioner, a small firm, or a larger legal entity, uLawPractice has something to offer everyone. Let's embark on this journey to discover how uLawPractice can elevate your legal practice to new heights.
Why should you read our Blog?
Empowering Legal Accounting: uLawPractice's blog offers in-depth articles on the nuances of legal accounting. Discover how our accounting features simplify trust accounting, expense tracking, and reporting. Stay informed on financial best practices that can enhance your firm's financial management.
Staying Compliant Made Easy: The legal landscape is rife with complex regulations. Our blog keeps you updated with the latest compliance requirements and guides you on how uLawPractice's compliance tools can ensure your firm adheres to the most current legal standards, giving you peace of mind.
Mastering Practice Management: Efficiently managing your law practice is crucial for success. Our blog provides you with strategies, tips, and real-world insights on how uLawPractice's practice management features can streamline case management, appointments, and client interactions, ultimately elevating your practice's efficiency.
Legal Expertise Enhanced by AI/ML: Our blog serves as your portal to legal expertise supercharged by cutting-edge Artificial Intelligence (AI) and Machine Learning (ML) technologies. Explore insightful articles that not only provide in-depth legal knowledge but also showcase how AI and ML are transforming legal research, making your practice smarter and more efficient.
Practical Solutions with Forms Automation: At uLawPractice, we understand that the legal profession demands practical solutions. Our blog is your destination for actionable insights on how Forms Automation can revolutionize your practice. Learn how to streamline document creation, minimize errors, and save valuable time, thanks to this powerful feature.
Stay Updated on Legal Tech Trends: The legal tech landscape is evolving rapidly, and our blog is your source for staying up-to-date with the latest trends. Explore articles on how AI/ML, forms automation, compliance tools, and legal accounting are reshaping the legal industry.
Join Our Legal Community: Reading our blog connects you with a vibrant community of legal professionals who share your passion. Engage in discussions, share experiences, and learn from your peers, fostering a sense of belonging within the legal profession.
Discover the magic of the uLawPractice blog, where legal expertise meets the charm of AI/ML innovation, the convenience of forms automation, the assurance of compliance, the wizardry of legal accounting, and the art of practice management.
Our blog is your passport to a world where law meets technology with a sprinkle of practical solutions. Join our community of legal enthusiasts and experience how staying compliant, managing your practice, and staying in the loop with legal tech trends can be as delightful as a fairy tale adventure. Unearth the secrets to success, and let your legal practice sparkle with uLawPractice
Meet people like you
Join a community of other subscribers who share the same interests.
uLaw Blog: Where Legal Insight Meets Innovation!
---