"Parking" your reconciliation to enhance compliance, speed

Even with top notch legal accounting and practice management software, it takes time to produce a monthly reconciliation report to satisfy legal regulators and to remain in compliance.
But did you know you can make this process even faster and easier if you break the work down into weekly portions? It also enhances compliance to prepare you for audits at any time.
At uLaw, we call this feature "reconciliation parking", because to conduct a preview of your reconciliation statement midway through the month is in essence already doing the work required to reconcile your accounts.
Users operating uLaw's compliance system might be familiar with the following: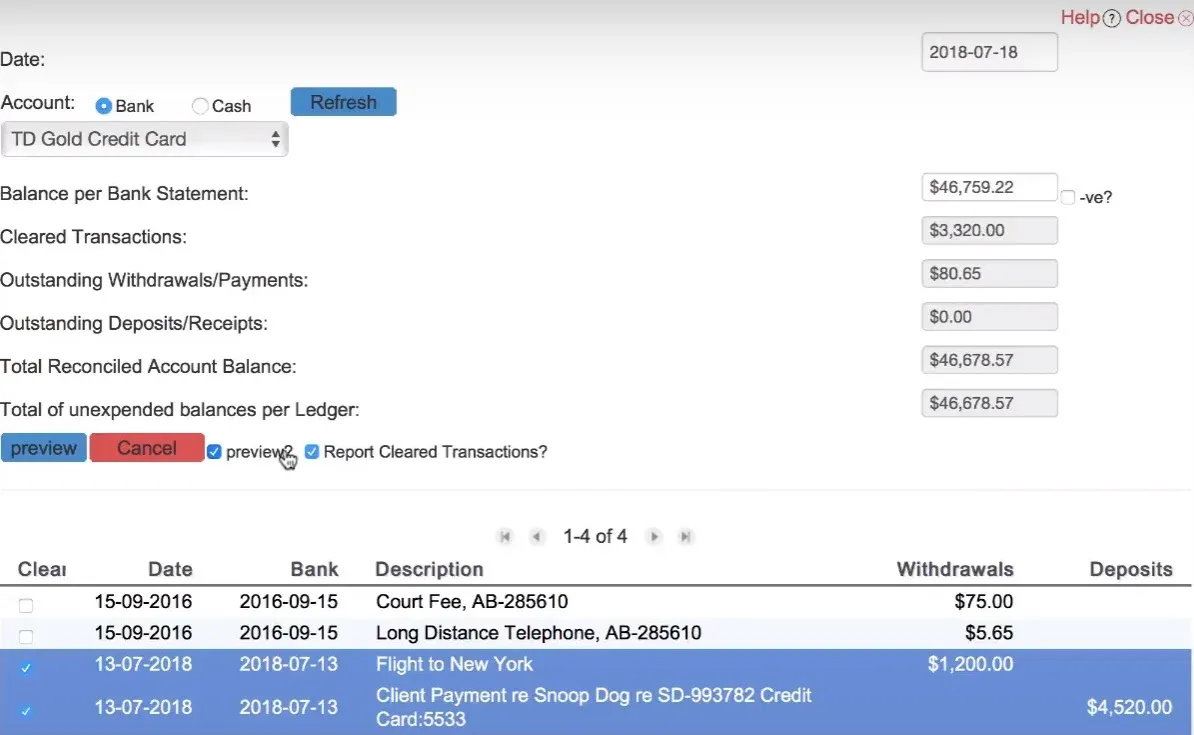 Above is an example of a user selecting several items that ought to be reconciled before the end of the month.
However, users who select "preview" partway through the month can get a partial view of what reconciliation will look like once its actually finalized.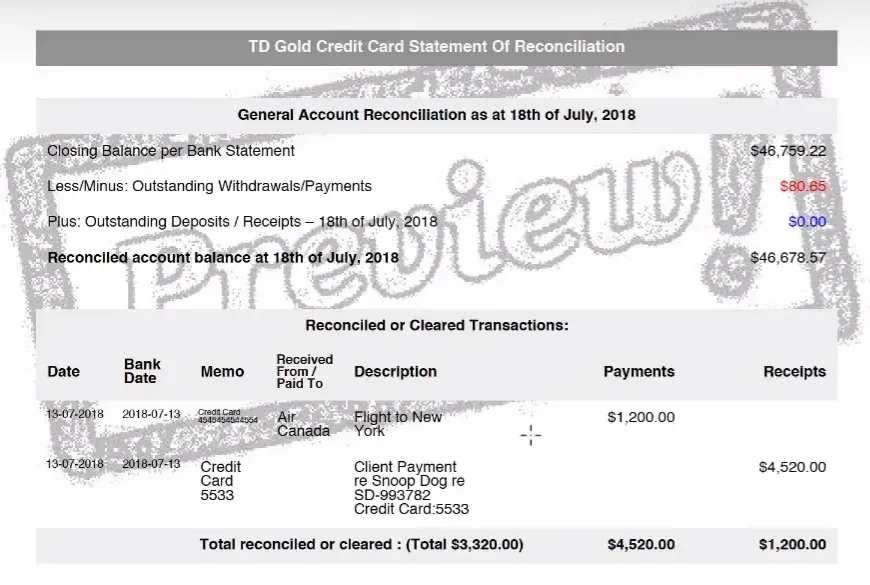 With reconciliation preview, uLaw generates a near-identical reconciliation statement. To distinguish it from the real thing, you'll notice a "preview" watermark in the background.
The intelligence of uLaw: After you've completed this preview, the software remembers you have cleared certain items in advance. Line items then become highlighted
The same goes for bank transactions periodically imported by administrative staff partway through the month.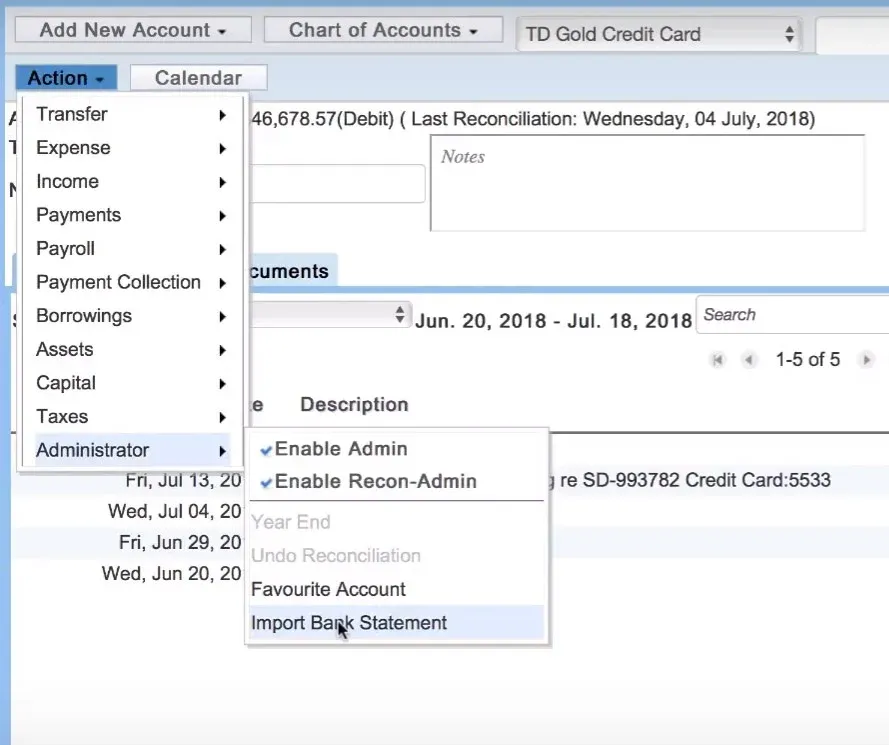 If users navigate to imported bank transactions, credit card line items can also be reconciled on a weekly basis prior to reconciliation.
When it finally is conducted, reconciliation becomes very simple and efficient.
Notice the highlight

If items are previewed beforehand, imported bank lines will be green and previewed (semi-reconciled) items will remain blue.
Why is this helpful?
Many law firms partially employ accountants or legal assistants to help with bookkeeping, even if they rely on legal accounting and practice management software to conduct monthly reconciliation reports.
At uLawPractice we stress that compliance is important for practitioners, and thus it can be very beneficial for administrative staff to periodically (weekly) "park" line items needing reconciling before the month is through.
When the time finally comes to produce the report, it'll be much easier. The highlighted items also make it easier for a lawyer to keep an eye on the work being conducted by assistants as well.
Get started on practice management and legal accounting the easy way: with uLaw