Automate your own forms: a DIY-approach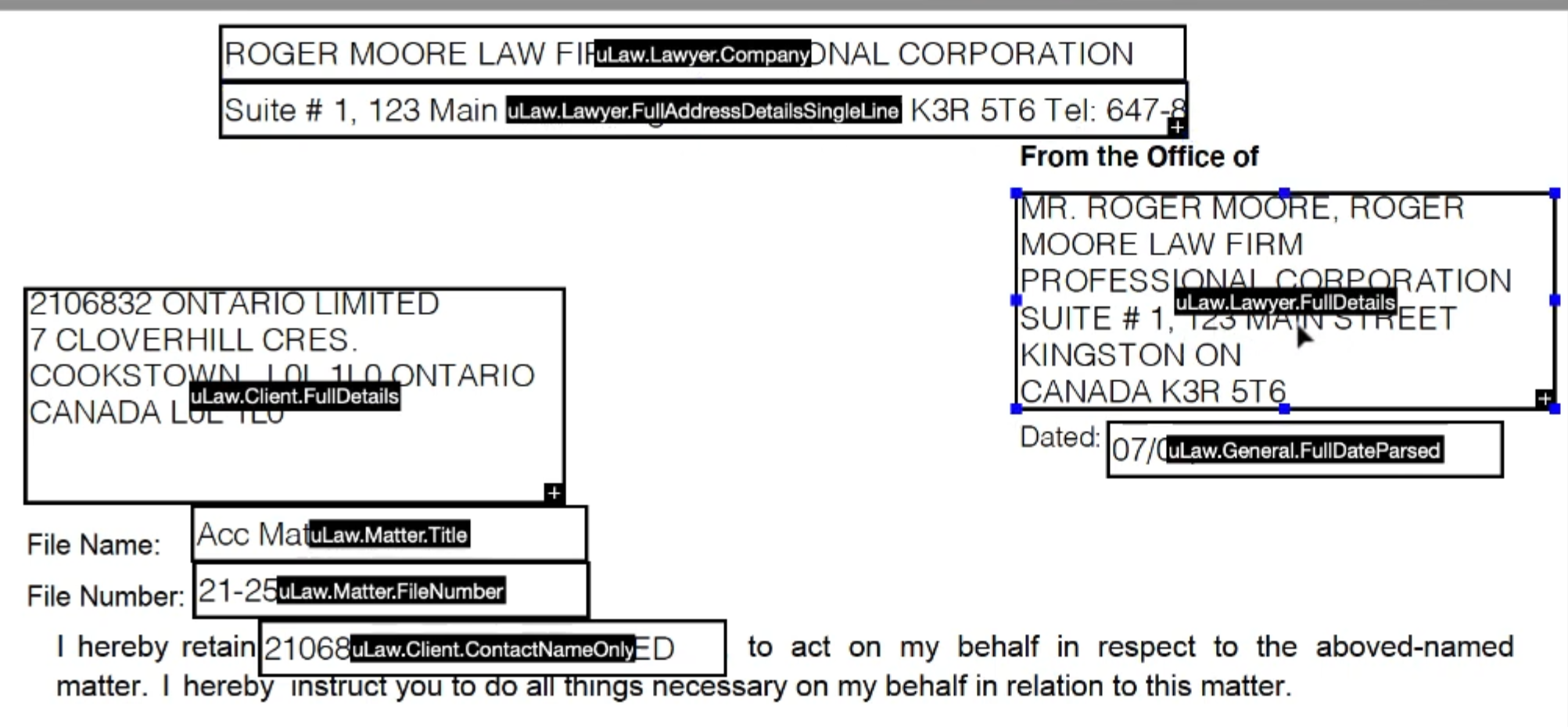 uLaw is now B-Y-O-F!
(As in, bring your own forms)
As a user of uLawPractice, you're likely already aware that your cloud-based practice management and legal accounting software can be used to automate a wide variety of court forms. Whether its small claims, License Appeal Tribunal, SLASTO, and many more, uLawPractice has you covered.
But what about all the other generic forms out there; the niche documents that your law firm might be handling? uLawPractice now has a detailed guide that you can follow in order to make use of generic tags from within the uLaw system. We assure you that any time spent preparing these forms of yours will be worth it: if done correctly, you or your staff will never have to re-input data into the forms in the future, which means saved time and increased productivity at your law firm.
With the use of Adobe Acrobat Pro DC, you can prepare forms which can later be used within the uLaw system. The preparation of these forms is a simple process that just requires a little bit of attentiveness to how tags work in uLaw.
A few minutes of tinkering with Adobe Acrobat Pro can end up saving you  lots of time once you link the forms with your uLaw account. If you follow the steps in this video, you'll be able to pre-fill just about any documents which you might be handling on a regular basis.
Tags
uLaw tags consist of three parts: Signature, AdditionalPartyTag and AdditionalPartyAttributeTag.
From within these three different types of tags, you can fill in specific types of details that are already kept on-file in uLaw. For example, with Adobe you will be able to create a placeholder where the tag <uLaw.Lawyer.FullAddressDetailsSingleLine> can be inserted into the form that you're preparing.
This type of tag can be read & interpreted by uLaw, and the output would be your law firm's full address written on a single line. Have a look at the image below for an example:
As you work your way through the "form preparation" process in Adobe, you'll have a chance to create boxes like the above.
The best way to get started is to go through the video and follow the instructions.