B.C. Govt tables bill granting Law Society powers to regulate licensed paralegals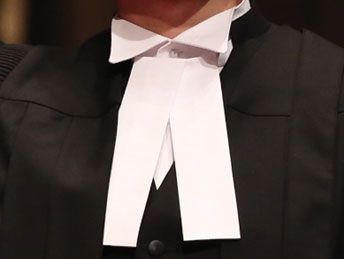 The government of British Columbia is moving to grant enhanced powers to the Law Society so a new category of legal professional can be licensed and fully regulated in a manner not unlike that of an actual lawyer.
On Monday the provincial government introduced legislation (Bill 57) which would enable the Law Society of British Columbia. If passed, Benchers at the law society would have the ability to determine the breadth and scope of activities allowed to be undertaken by paralegals.
This new legislation comes at a time when Canada's top lawmakers and jurists have almost universally signalled a need for a reform of the country's justice system, particularly with regard to access to justice. Many average Canadians are financially incapable of retaining counsel at such high cost. Statistics suggest in recent years, the amount of self-represented parties in Canadian courts has ballooned.
If passed, Bill 57 will include amendments which permit LSBC to license paralegals so they can deliver limited legal services, but it does not necessarily require it.
In 2014, the Law Society wrote to the provincial government requesting such provisions in order to fall in line with other jurisdictions such as Ontario.
For years, LSBC has sought powers to create proper education requirements and to delineate the nature and scope of practice allowable to paralegals, so they can operate on their own as they do in Ontario, for example.
Paralegals are currently only able to operate legally if working under the supervision of a lawyer. They're also not allowed to represent people in court, though they're able to attend certain areas where other disputes are settled, such as a number of administrative Tribunals.
Sign up for free CPD webinars accredited by LSBC