Bankruptcy and insolvency expert warns lawyers need to keep up with tech to stay relevant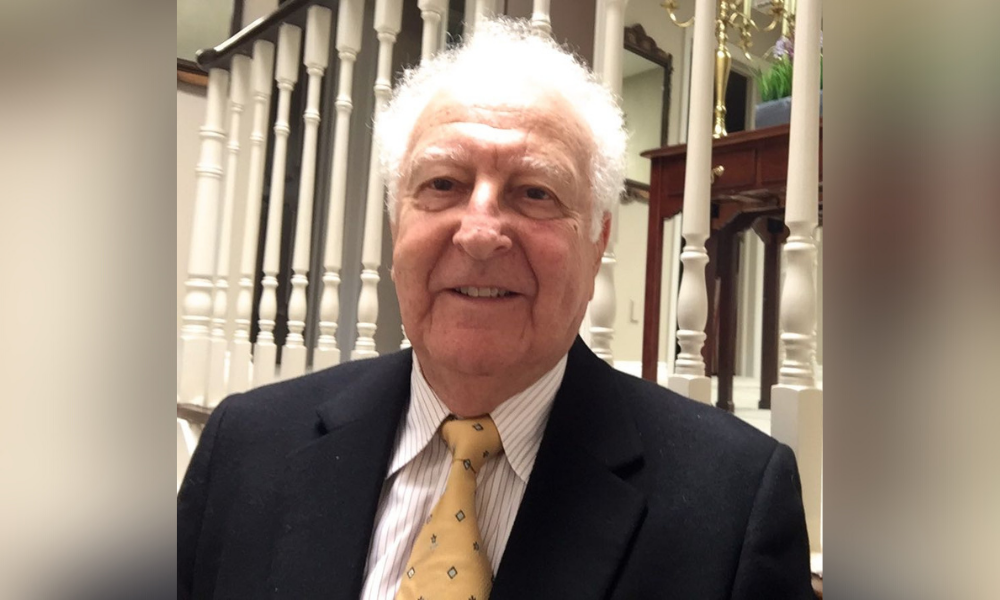 The legal profession in Ontario needs to immediately make some changes if it is to keep up to speed with rapid technological advancement.
This was one of the messages delivered to members of the legal profession by longtime lawyer Franklyn Harris Bennett, who was awarded an honorary degree by the Law Society of Ontario earlier this month.
During his keynote speech during Convocation on Oct. 1, Bennett reflected on his more than 5 decades of experience in the field of law in this province.
"In 1970, there were few lawyers in government, today every ministry and department have an army of lawyers. In 1970, few corporations had in-house counsel, today numerous corporations have large legal departments. Why are they leaving? Because they can't make a decent living," said Bennett.
In his speech at Convocation, Bennett said there are too many lawyers in Ontario, and that the initial belief among those in the profession was that larger numbers of lawyers would cause lawyers' rates to plummet due to the increased supply of lawyers.
"Lawyers' fees have escalated to the point where any one of you cannot afford your hourly rate," he said in his address to convocation.
It isn't just Bennett bemoaning the high cost of lawyers for the average person. Access to justice is among the top discussed inefficiencies of the Canadian justice and legal system, with many top lawyers and jurists, such as Chief Justice Wagner, decrying it as being the greatest challenge of the legal system in Canada.
Bennett says competition in the marketplace hasn't lowered hourly rates, and thus, many self-represented people are clogging the courts.
The past 50 years of practising law has been adventurous for the successful Bennett, who is the principal of Bennett & Company in Toronto. He is a former lecturer in the Real Estate and Family Law sections of the Bar Admission Course, and he is the former Chair of the bankruptcy and insolvency section of the Canadian Bar Association. He's also been a lecturer and advisor for agencies such as Industry Canada, and he's also an eminent scholar in bankruptcy and insolvency law.