Belleville Paralegal Peter Rodgers takes home platinum community award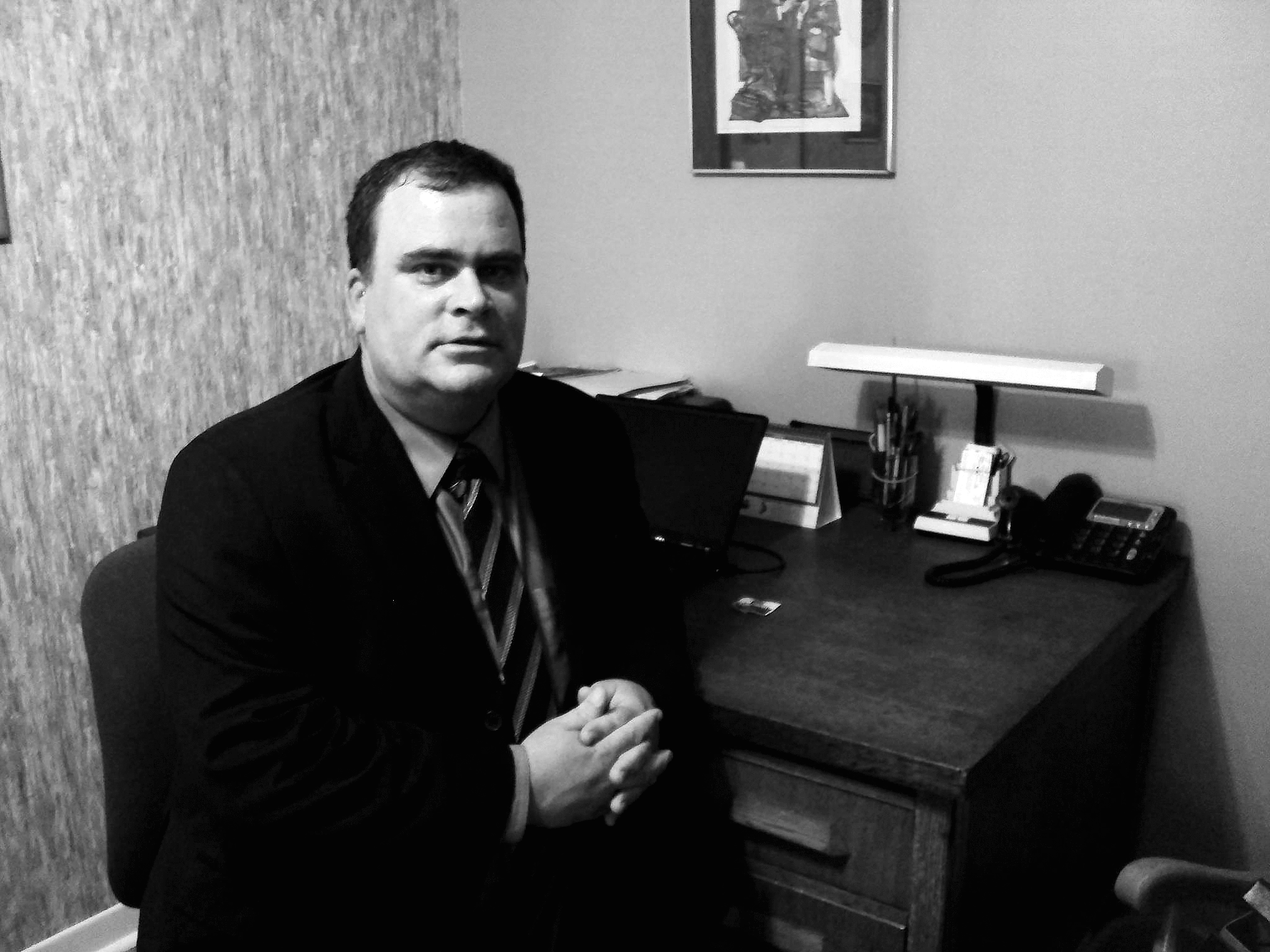 He wanted to shout it from the rooftops, but he knew it'd give extra motivation to his opponents.
Peter Rodgers won a platinum award for Community Votes Belleville for 2021 in the category of paralegal services.
Rodgers is a sole practitioner who has run his own legal business since 2016. Each year, through Community Votes, the residents of Belleville have an opportunity to vote for their favourite restaurants, clothing shops and so on, and of course, legal services.
Of the 20-25 paralegals in the city, Rodgers is the highest rated for 2021.
While he says the past two years hasn't been easy for his business, Rodgers says he's had a few victories for clients which may have led to his winning the platinum award for paralegal services in the city.
"​​I felt honored and humbled at the same time. I work hard for my clients and always love to get good feedback. I think any worker knows and cherishes getting positive recognition. As a sole proprietor, at times it's harder to gauge so it was very nice to get the award," says Rodgers.
Rodgers recalls a positive review that was written on his business, left by a young couple whom he helped get out of a difficult situation.
He says that for himself, it was also a difficult time as well. His brother had recently died a week before, and that it was affecting his motivation. Nevertheless, he picked up the phone and called his soon-to-be-clients and helped them. He says it was a relief for him, even though it didn't fix everything.
"I felt good after; work has always been a sort of therapy for me and that's what happened."
Rodgers says he doesn't think it's possible to point out a specific case or even a group of cases which might have led to his winning platinum paralegal for the city of Belleville. Overall, it likely has to do with honesty and customer service.
Prior to becoming a paralegal, Rodgers worked at Cadillac Fairview as a security guard, where he repeatedly underwent customer service training, which he says is a type of education that is highly transferable to different types of work.
"It makes a big difference when you are keeping your clients informed," says Rodgers.
He says he was complimented on his customer service during a Practice Review conducted by the Law Society of Ontario.

"I try to put myself in (client's) shoes and I know the difference between good service and bad service, I think we all do. I want clients to feel comfortable and I think most of them do."
Rodgers says the pandemic nearly wiped out his business. A lot of operations at the courts were suspended for quite some time. The province for a long time also had banned evictions. It's hard to make money, he says, when files aren't being processed or moved forward.
"It was definitely a trying and stressful time, but it has picked up over the last few months. Word travels, especially in small towns. Maybe the award has something to do with it."
Since the pandemic Rodgers has assumed a role as teacher. He put together a Continuous Professional Development course designed to educate newer advocates how to prepare the essentials of a legal case.
In the past couple years, zoom calls have really stepped up in the legal sphere. Rodgers says it has its place, but that overall, a lot of human interaction is necessary for communication. And that digital is not a substitute for face-to-face communication.
"In-person hearings are needed when there are multiple witnesses, photos, videos. I think you can do that with social distancing and other precautionary steps," he says.
Another issue he sees with doing things online is that there are technical issues and disturbances which can cause a case to get delayed as soon as a video call starts acting up. "That's just not justice," he says.
"Something like 90 per cent of communication is non-verbal. I think any relationship is best affirmed in person."
Peter Rodgers can be contacted by visiting the website of his office. He is a paralegal based in Belleville Ontario