Clients: $50 gift cards for referring friends to uLaw trials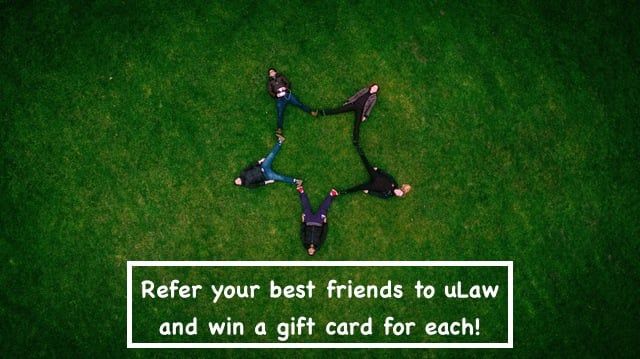 Throughout the summer of 2023, the uLaw team is dishing out $50 gift cards to clients who successfully get their friends to sign up for a trial.
How it works:
Fill out the form below
You will get an email about the referral
Forward the email to your friend so that he/she can register for the trial.
After 30 days, if he/she activates you get to choose a $50 Gift Card from one of the following retailers: BestBuy, Canadian Tire, Walmart, or Home Depot. We'll email or mail the card to you.