Cloud-based software reigns supreme for COVID-friendly curricula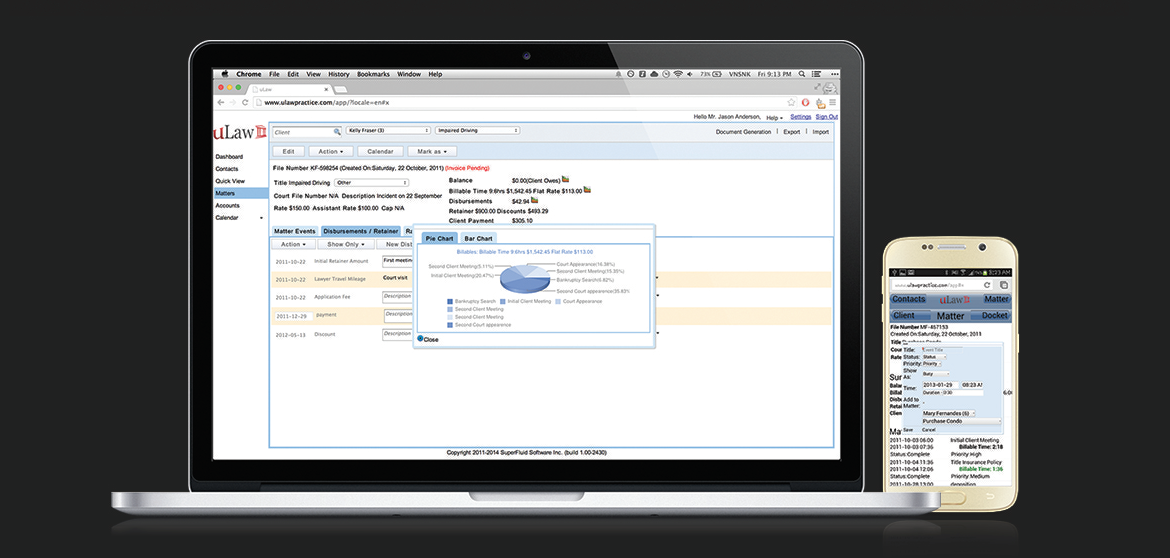 When the pandemic struck earlier this year, it wasn't business as usual for educators teaching legal accounting and practice management to students across Canada.
In a former era, students in law clerk and paralegal programs were invited into computer labs and taught by instructors how to handle books and records--sometimes even *gasp* using shared computers. Students would log in to expensive learning accounts provided by the school in order to gain a familiarity with the methods used to produce ledgers, journals, and many other documents that they'd be required to handle upon graduation in private practice law firms.
But in 2020, such an antiquated practice would no longer be feasible, and program administrators at colleges across the country knew it was time to look for a suitable replacement. That's why uLawPractice, Canada's most trusted legal accounting and practice management software company, recently expanded its free-to-use EDU system.
"We'd been in the business of automation and cloud-based software for more than a decade; and I think it took a pandemic for the legal industry to really begin to realize just how powerful these tools really are," says uLawPractice CEO Terry Curtis.
This year uLawPractice has seen record-setting levels of interest in the use of its software in both classrooms and law firms. In order to keep up with increased demand, the company scaled up its network infrastructure in order to handle enhanced usage of its EDU system. With such a self-managed system, students learning law office management skills can log in from anywhere, remotely, to conduct exercises automating legal accounting and practice management. All of the work is done within a single interface from a web browser.
What really sets uLawPractice apart from other software is that it combines legal accounting with practice management, which was previously handled in two different silos. Most law offices have had to juggle between two or more computer applications to handle all their records, but with uLaw everything is handled immediately. Subliminally, the data entered into the system is repurposed to produce compliant and audit-ready documentation. Tackling a legal matter is as simple as navigating through a single webpage.

uLaw's development team has spent the month of November upgrading the back-end server environment to handle greater speeds and volume of web traffic so institutional partners can implement the use of this software, at no charge, in their brand new pandemic-proof curricula into 2021.

"Providing this level of support to schools and students is just the right thing to do right now. We're a Canadian-made software built from the ground up to be suitable for one purpose, and that is to make life easier for the next generation of legal practitioners."

uLawPractice is now being taught at seven different schools in Ontario, including Algonquin College's paralegal program in Ottawa.

Law offices across the country are beginning to change substantially, and uLawPractice through its diligent support of schools is shifting the way lawyers can handle their clerical work.
Click here to learn more about how your school can benefit with uLaw's EDU system.