Connect your bank to uLaw and automate your statements with this new feature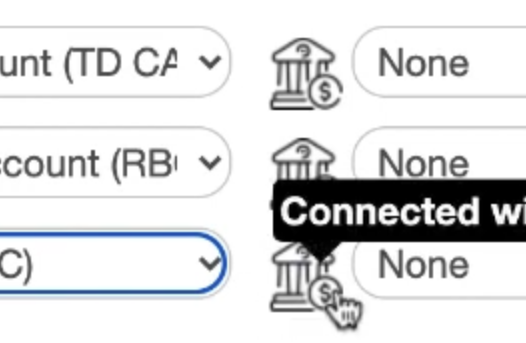 uLawPractice is getting smarter.
Canada's most trusted cloud-based practice management and legal accounting suite has just gained the ability to automate the bank importation process, once and for all.
Earlier this month, uLaw developers released a powerful new feature which allows users to automate the statement importation process. This means that bookkeepers and other clerical staff at law firms no longer need to do the work in order to import statements.
For law firms wishing to remain competitive, this means that there's one less manual activity that can be left to uLaw, Canada's most trusted digital legal assistant.
How does it work
With the use of a sophisticated third party service, which makes use of technologies such as webhooks and API's, uLawPractice is now cleverly weaved in with the ability for you to link any major bank straight with your uLaw interface. So, when it comes time to actually import your bank statements in order to delineate expenses and disbursements and various other transactional components of your legal business, you no longer need to be logging in to your bank and manually exporting and importing documents.
Such activities are best left to robots, and thankfully, uLawPractice has gained this highly intelligent feature virtually overnight.
How to set it up.
Start by visiting
Accounts (left column) -> Action (green, top) -> Administrator -> Connect Bank
Go through the list and choose the accounts for each respective section: Trust Bank, General Bank. Once you select the relevant accounts on the left-hand column of dropdown options, you will click the bank icon in between the two columns. See image. When you click that button, you'll get to search for the correct bank.
When you click the connect with bank account, you'll be led to a page that will request that you allow Plaid access. This software is used in conjunction with uLawPractice to join both the accounts together. It is making use of sophisticated technology such as webhooks to join the two digital services together. You'll see something similar to this:
Choose your bank, and you'll get to see all the accounts that you have with that bank.
Be sure to correctly align the trust bank, general bank and HST accounts accordingly. The left-hand column is the account, according to uLaw, and the right-hand column is the actual account itself from the perspective of the bank. This is an important step, so don't rush yourself.
Why connect your bank?
We get it. It takes time to set all of this up, and it might be confusing at first. But we promise you that there are other uLaw clients right now whose law offices are working more efficiently because they took the time to do this task once. And now? Bank importation is simply done with a click of a button instead of manual downloading and uploading. This accounts for significant cost savings in terms of time spent doing activities that can otherwise be automated.
Bookkeepers and assistants no longer need to log into the bank in order see stuff. It can easily be managed through uLaw with this system.
Once the bank accounts are connected through this method, you'll be able to use bank statements for the reconciliation process as well.
Data entry is not a thing of the past. uLaw will catch up to you, and as a user of this software, you'll be able to stay ahead of the game because uLaw will confirm that your entries have already been imported.
Watch this video at the timestamp 2:45 and you'll see what we mean. If you continue to watch the video at this point, you'll also see how bank imports can help you in the Matter processing portion of uLaw, where disbursements and expenses can be captured and tracked with ease.
If you liked this walkthrough, you can read our second article if you want further clarification on how to directly import bank statements into your accounts and matters directly by clicking here.