CPD Webinar: Learn what Bx, Cx, Ux and Px mean for Canadian law firms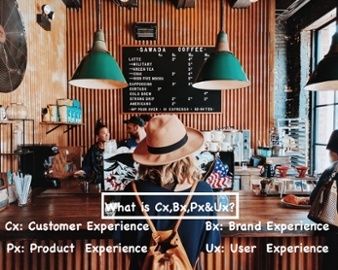 Whether you're a lawyer looking to increase satisfaction (and thus repeat business through referrals) among existing clients, or if you're interested in how to best portray yourself and your firm, this webinar is for you.
The team at uLawPractice has compiled a completely free, no-strings-attached webinar course held on Friday afternoon between 2-3 p.m. Eastern on Nov. 8, 2019
The course focuses on the marketing of one's firm and it's accredited as Continuous Professional Development (CPD) by the Law Societies of Ontario, British Columbia, and New Brunswick.
By tuning into the uLawPractice webinar page, this course begins by prompting lawyers to identify four critical components to the success of their legal business from an outside perspective: branding experience (Bx), customer experience (Cx), product experience(Px), and user experience (Ux).
Branding Experience: To the outside world, a firm is represented by its brand. We'll be prompting you to ponder whether your brand adequately reflects who you are and what your values are. We'll also be suggesting to you to analyze your competencies as well. You want your brand to provide the client a good sense of these things, and to imprint a level of confidence in clients about the level of service and excellence you and your team will deliver.
Customer Experience: This starts from the first moment you beginning with a client and carries through until the delivery of a final closing letter. Cx is what's seen by the customer. It's an amalgamation of every phone conversation, handshake, or in person interaction. Every interaction or component by the customer is lumped into this category. Each retainer agreement, consultation or otherwise. It's all part of the customer experience, and perhaps there are some ways you can unify your behaviour to make clients happier.
User Experience: This is the multi-touch point experience the client receives when he or she is engaged in using your services. Do these people actually get a sense that you (and potentially your team) are working hard, around the clock to deliver the service they're paying you for? Is the self-serve payment option truly convenient?
Product Experience: This is about the actual outcome of your service delivery: the end result. Did you actually win the case for your client or arrange for a favorable settlement? Did your client feel that the final outcome was worth your services?
This webinar will help you identify these areas in your practice so you can ensure better results and higher satisfaction, which often leads itself to more clients on a referral basis.
Check out the agenda below and click to sign up for the webinar! We'd love to see you there.
Agenda
What do Bx, Ux, Cx & Px mean?
Why and how to be Bx Cognitive?
The business of branding
How to think, breathe and live branding
Business Automation and tieing it to Ux & Cx
Benefits of Practice management and Legal Accounting software and its contributions to Px.
When: Nov. 8, 2019
Time: 2:00pm EST to 3:00pm Eastern
Where: ANYWhere & ANYDevice