Empowering Solo Law Practitioners: How uLaw Levels the Playing Field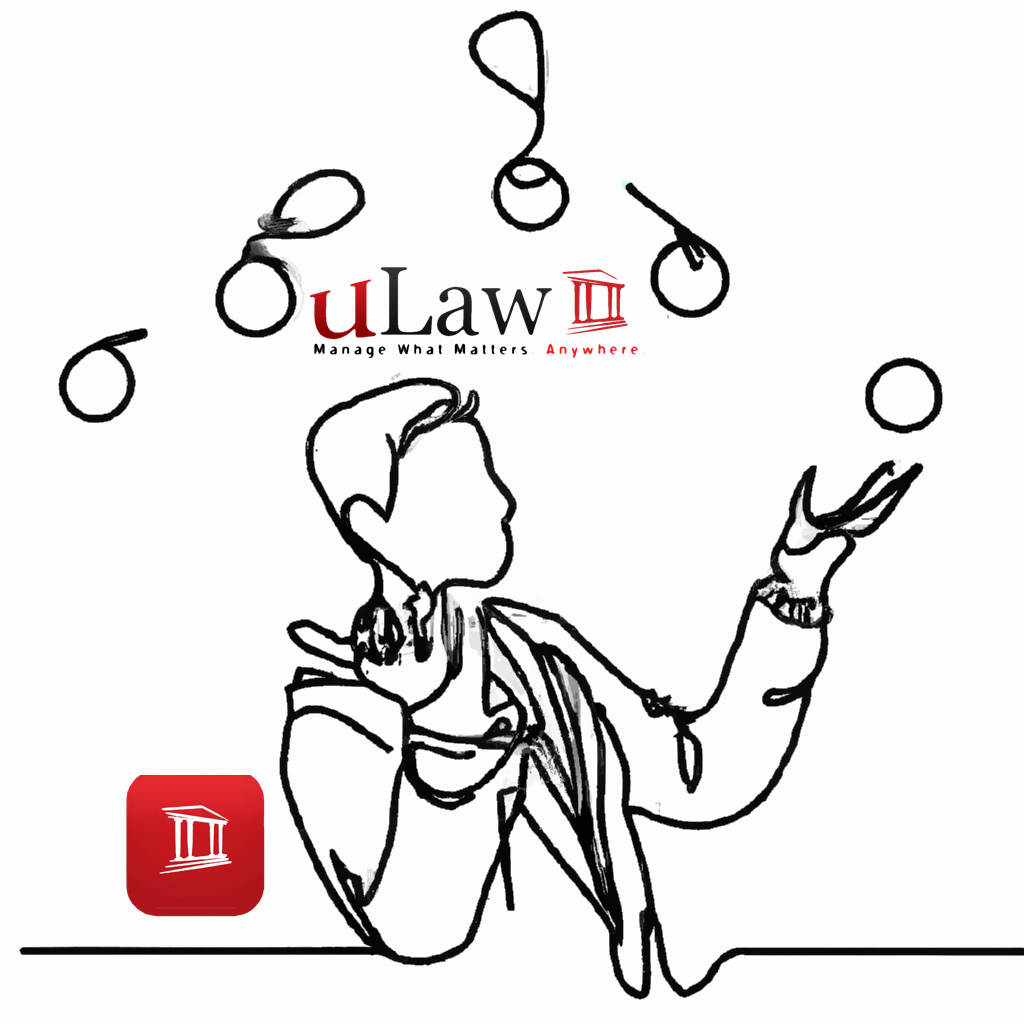 Solo practitioners in the legal world face a unique set of challenges, with the need to compete against larger law firms looming large. The complexity of these challenges is akin to what their counterparts in big firms encounter, demanding a sophisticated set of tools to navigate the legal landscape. Enter uLaw, a revolutionary practice management and legal accounting solution that empowers solo practitioners to not only compete but thrive in a legal arena traditionally dominated by larger firms.
Affordable Excellence: The biggest challenge for solo practitioners is accessing the tools employed by big law firms without breaking the bank. uLaw stands out as the ideal solution, offering a comprehensive suite of features at an affordable cost of $39 Canadian dollars. This price point is a game-changer, providing solo practitioners access to tools that were once considered out of reach.
Compliance Confidence: Keeping up with legal compliance is a must for solo practitioners. uLaw simplifies this process by offering compliance features specific to the Canadian legal landscape. Whether it's trust accounting, audit readiness, or generating required forms, uLaw ensures that solos remain compliant with ease.
Billable Hour Maximization: Billable hours are the lifeblood of any legal practice. uLaw's practice management tools are designed to help solos create more billable hours. From automated time tracking to case management, uLaw ensures that no opportunity for billing is missed.
AI/ML Integration: uLaw takes the lead in the legal tech landscape by being the first and only practice management solution to integrate cutting-edge Artificial Intelligence (AI) and Machine Learning (ML) technologies. This means solo practitioners can leverage advanced algorithms to streamline their workflow. From converting handwritten notes into detailed dockets to automating time tracking, uLaw's AI tools ensure that solos can operate with the efficiency and sophistication of larger firms.
Mobile App Accessibility: Recognizing the need for flexibility and mobility, uLaw has pioneered the development of a mobile app. This feature allows solo practitioners to manage their practice on the go, ensuring that they stay connected with their cases and clients anytime, anywhere. The uLaw mobile app is a game-changer, providing solos with the freedom to practice law without being tied to a desk.
Computer Vision for Efficiency: In an innovative move, uLaw introduces computer vision technology, transforming the way solo practitioners handle paperwork. Now, with a simple scan of a driver's license, uLaw's computer vision algorithm populates client intake forms automatically. This not only saves time but also ensures accurate data entry, minimizing the risk of errors.
Revolutionizing Court Form Automation: uLaw takes court form automation to new heights. With support for various forms in Ontario, British Columbia, New Brunswick, Nova Scotia, and Alberta, uLaw ensures that solo practitioners can effortlessly populate entire forms based on matter parameters and additional parties. This feature significantly reduces manual data entry, allowing solos to focus on the practice of law.
Comprehensive Court Form Support: Solo practitioners using uLaw gain access to automated court forms across a spectrum of legal areas, including SCC, LaTB, POA/HTA, WSIB, SABS, LAT, AABS, Family, Criminal, SLASTO, Civil, Civil-Estate, and Court-Fee-Waiver. This ensures that solos can maintain accuracy and save significant time on otherwise tedious paperwork.
AI-Based Legal Agreement Generation: Acknowledging the need for efficient document creation, uLaw's AI tools extend to the generation of legal agreements. Solo practitioners can now effortlessly draft various legal agreements and letters. From retainer replenish letters to employment contracts, uLaw's AI ensures that solos have access to a comprehensive library of automated legal documents.
Apple Watch Integration: In a pioneering move, uLaw introduces integration with Apple Watch, allowing solo practitioners to receive timely notifications and stay on top of their practice. This seamless integration is a testament to uLaw's commitment to providing solos with tools that not only meet but exceed their expectations.
Above all this uLaw Client and our Bookkeeping team has passed every Law Society audit across Canada in the last 13 years.
In conclusion, uLaw emerges as the pioneering force that solo practitioners have been waiting for. The affordability, coupled with groundbreaking features in AI/ML, mobile app accessibility, computer vision, court form automation, AI-based legal agreement generation, and even Apple Watch integration, sets uLaw apart from the competition.
With uLaw, solo practitioners can confidently navigate the complex legal landscape, equipped with tools that not only match but surpass those employed by big law firms. Embrace the future of legal practice with uLaw, where innovation meets affordability, revolutionizing the solo practitioner experience.