Extra safe: new update to uLaw's 'conflict check' algo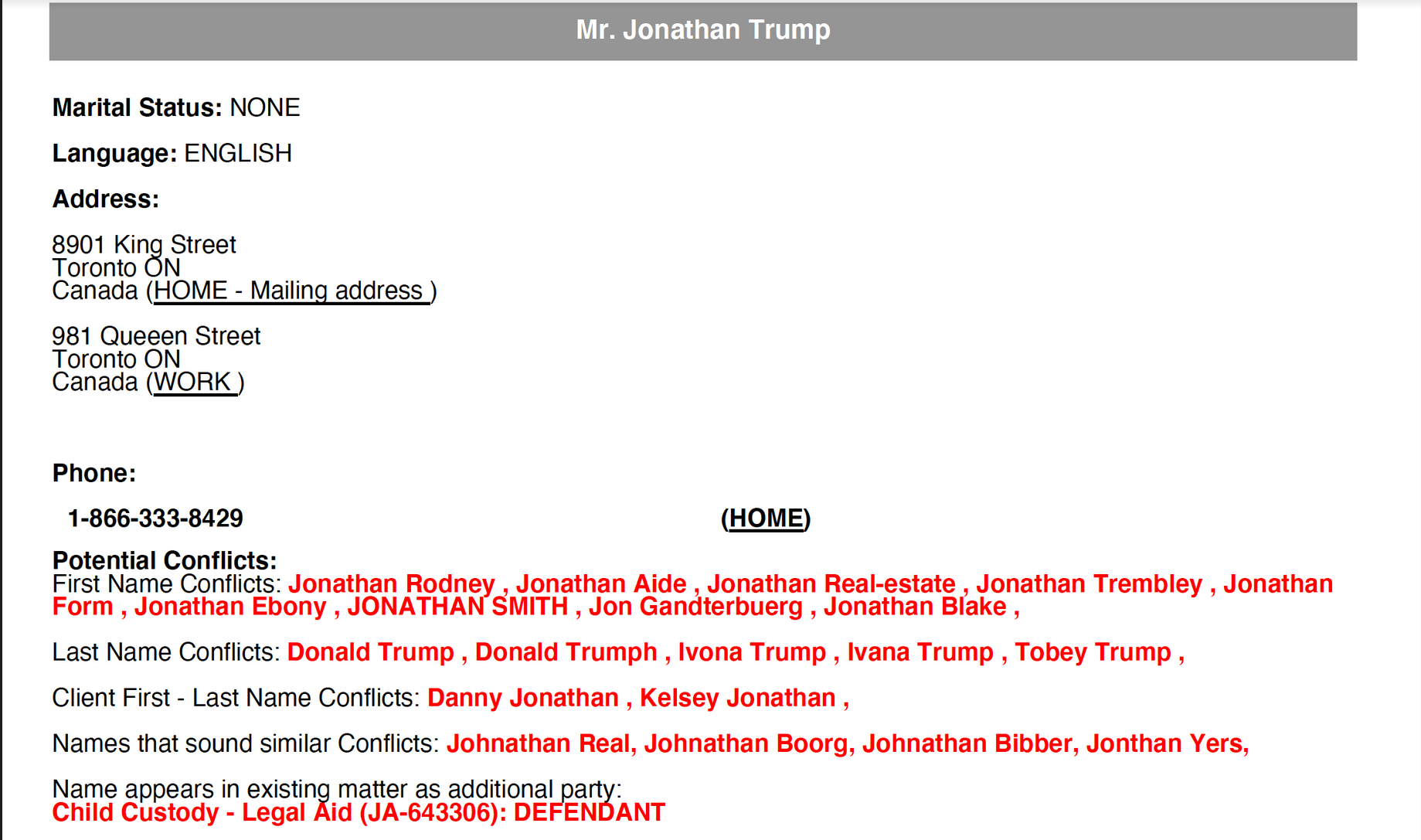 uLaw's Compliance Coding team rolled out an  upgrade to the software's existing conflict checking algorithm used during the client intake process.
As part of its Q4 technical upgrade released Nov. 30th, uLaw's automated conflict checking algorithm now supports the parsing of previous legal matters. This means that when a party to a legal matter is first added, they will later become flagged in another legal matter if the name, or even a variation of the name, is matched elsewhere at a different time in another legal matter.
No matter how effective, conflict checking software at the end of the day requires  human interpretation due to the complexity of how legal disputes can be associated with one another. Over the past decade, uLaw's programmers have studied some of the different conflict paradigms encountered by clients, and incorporated some of them into the software.
Some of the most frequent conflicts are when people are related. The most common indicator of course is if someone shares the same surname, but it's more complicated than that obviously. One particularly complicated and nebulous area of conflict checking--which requires extra diligence on the part of the practitioner--is to discern whether a previous client's legal matter is associated with the current potential new case.
"With this newest upgrade, the conflict-checking algorithm is searching through the firm's other legal matters, attempting to match and flag any potential conflicts. If a party to a legal dispute in Matter A, from last year for example, matches a name during the client intake process in Matter B, this will be highlighted to our users," says Sam Cooley, Spokesman and Director of Marketing at uLawPractice.
The uLaw team has prepared a short video demonstration on this newest technical feature, which is already tested and deployed to the current version of uLaw.