Friday Webinar: increase cash flow with integrated payments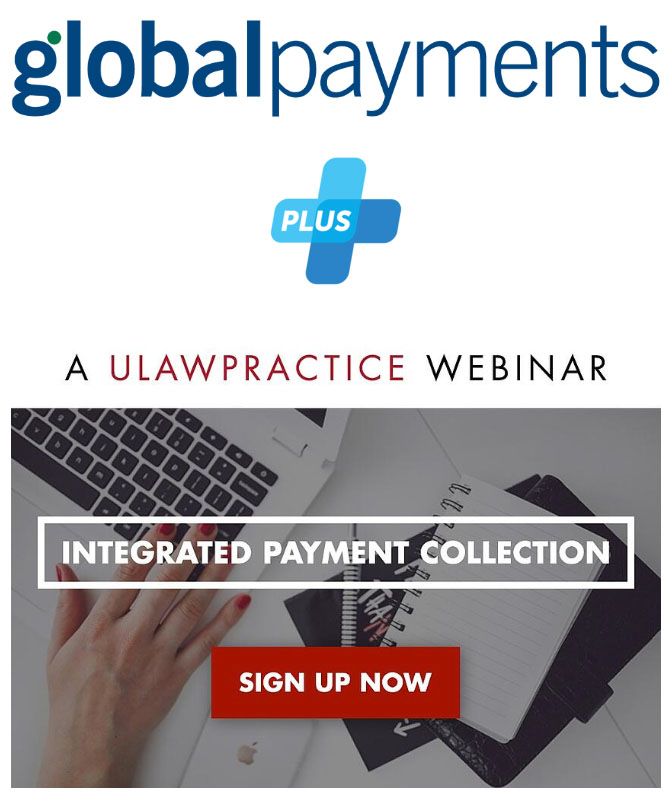 In a world where consumers are continually opting to choose new forms of digital money transfers to pay for products and services, Canadian legal firms should begin to consider expanding the methods of payments available to their clients.
Join the uLaw team on Friday Sept. 20, 2019 from 2-3 p.m. to learn more about how integrated payments can improve your legal business.
Accompanying the uLaw team will be a representative of Global Payments Inc., one of several payment gateways made compatible with uLaw's practice management and legal accounting software.
With the click of a button, clients can be prompted to pay a specific amount directly into your account, thereby increasing cash flow in comparison to dated forms of money transfers, or even electronic transfers.
Below is a small agenda.  We hope to see you there!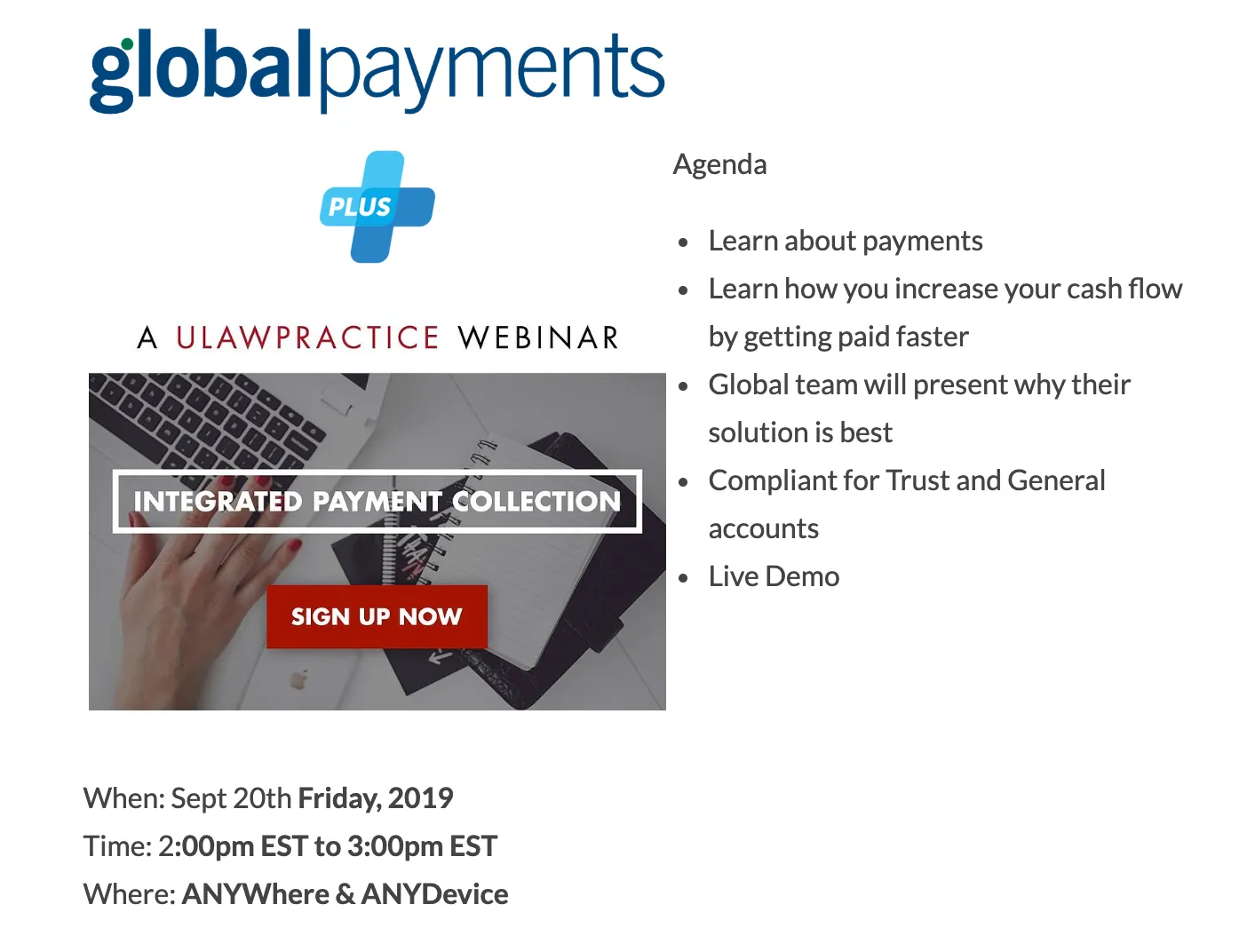 There are a lot of additional reasons why integrated payments are a good idea. uLaw will help you to automate and streamline your payment collection and processing for both Trust and General.
Your clients will also be able to pay directly from the invoices and retainer and payment receipts, and when your clients do that; you will be notified of the payment and the deposit in the bank.