From Paperwork to Palmwork: uLaw Makes Business 'Wristy'!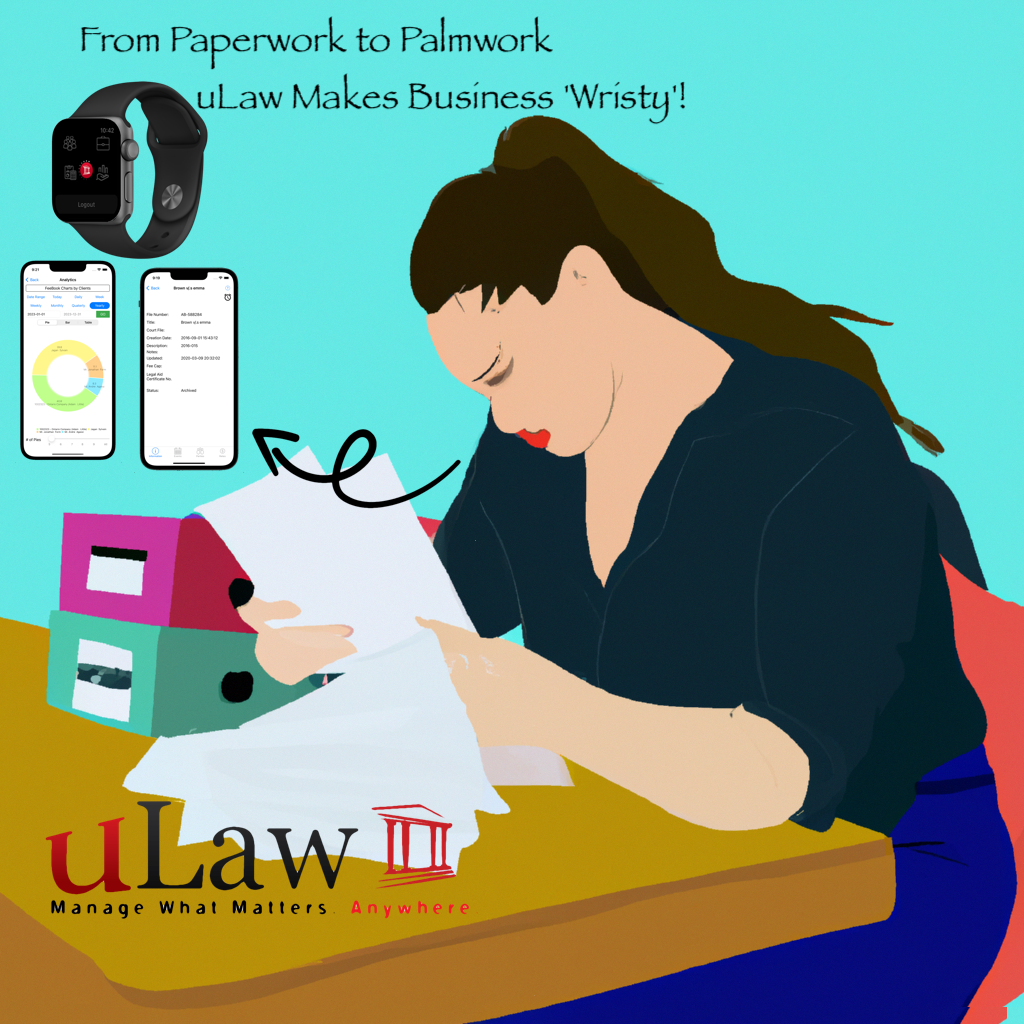 Here at uLawPractice, we are committed to providing legal professionals with innovative tools to enhance their practice. We're excited to announce that our application is now available on Apple Watch from March of 2022, taking convenience and efficiency to a whole new level.
Also as of Oct 2023, uLawPractice has gained recognition as the top downloaded practice management software application in the Apple Store.
With the uLaw Apple Watch application, you can access essential features such as contact management, matter management, compliance analytics, and accounting right from your wrist. This seamless integration complements our mobile Apple phone app, creating a dynamic ecosystem for legal practitioners.
One of the standout features of uLaw on your Apple Watch is the ability to swipe through matter analytics, offering valuable insights into your firm's financial health. Where do your clients bring in the most revenue?
With uLaw, your financial data remains private and secure while enabling powerful machine learning algorithms and statistical analysis queries. Now, you can access income summaries and critical financial information on the go, whether you're in an elevator or waiting for your car to warm up. uLaw is always at your fingertips, providing you with the insights you need, when you need them.
Experience the future of legal practice management with uLaw on your Apple Watch. Get ready to make more informed decisions, boost your efficiency, and stay connected with your practice even on the busiest days. Download uLaw on your Apple Watch today and redefine the way you manage your legal matters.
#uLawPractice #LegalTech #AppleWatch #PracticeManagement #LegalAnalytics #Efficiency #Innovation"