Generating the newly created Client Invoice List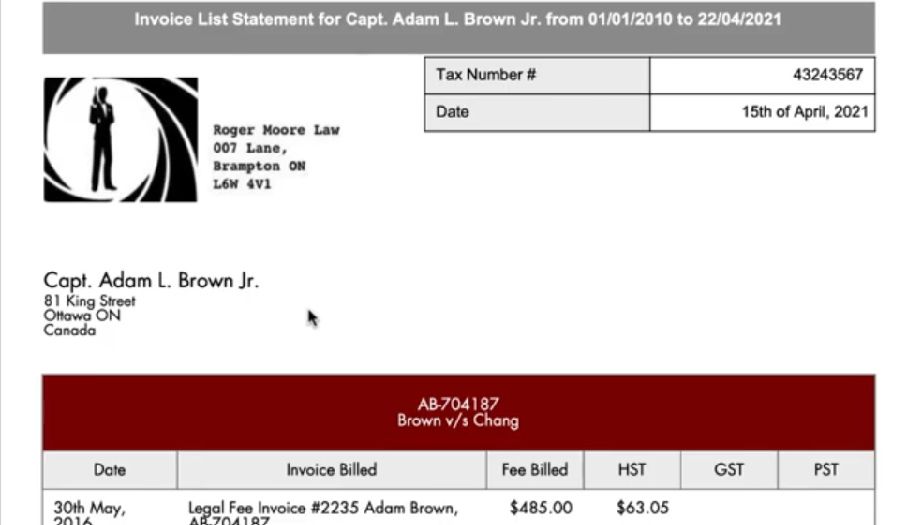 uLaw developers recently implemented a new form that Canadian law firms can produce automatically for their clients.
Called the Invoice List Statement, this useful document saves a lot of time while providing a very useful service to a lawyer's clients.
When a client retains the use of a lawyer, there are many situations where it is appropriate to capture the lawyer's services as a business expense, which means that taxes paid out for those services (HST for example) can later be tabulated in the form of Input Tax Credits (known as ITC's).
While perhaps not directly benefiting the lawyer, the automatic production of a Invoice List Statement surely cuts down on time that a lawyer would have to spend looking through their records to appease the requests of a client. As time goes on, a lawyer can be handling multiple legal issues for the same client, and the details of services rendered during a window of time are not always very evident without seriously poring over data.
uLawPractice has made this a painless exercise. Recently, uLaw developers were approached by a lawyer who was looking for the implementation of this feature. After hearing her concerns, developers were able to take a programmatic approach to the production of such a document, which easily allows a lawyer to come up with numbers that their clients may want to see for a particular date range, usually for tax purposes.
How to produce a Invoice List Statement
Under contacts (left column)->Choose your contact name->Navigate to "Document Generation" (top right"->Under Reports on drop-down menu, click on "Client Invoice List"