George Brown College adopts uLaw's EDU system for paralegal school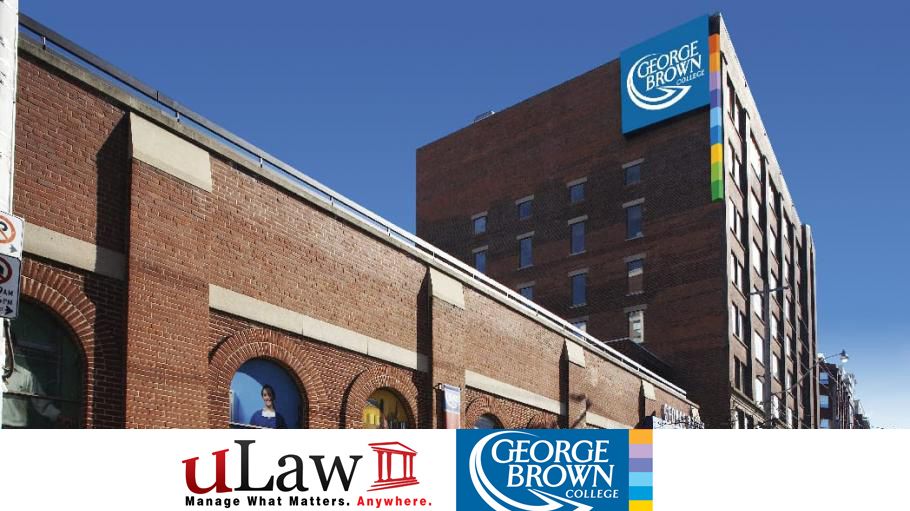 Dec. 17 2020—Students at George Brown College's paralegal school will soon be learning how to automate their practice management and legal accounting with the use of uLawPractice's EDU system.
On Tuesday uLaw partnered with the faculty of Legal Studies at George Brown College to bring uLawPractice free of charge into the program curriculum. It is part of a wider outreach campaign by the company to consolidate its support to academic institutions.
"With schools we have a shared vision of supporting the next generation of legal practitioners in Canada and certainly throughout Ontario. Our goal is, very firmly, to support Canadian law offices with a made-in-Canada solution to clerical work and bookkeeping that's future-proofed." says CEO of uLawPractice Terry Curtis.
With the use of uLawPractice's EDU system, teachers can monitor a student's progress by analyzing the production of accurate accounting books and records. In turn, students are given an opportunity to be exposed to an all-encompassing software system geared specifically for their success in private practice.
uLaw is a feature-rich program that greatly assists paralegals with practice management, audit compliance, and account reconciliation. All of these clerical duties (and many more) are highly important for legal practitioners, particularly paralegals, who will be subject to thorough auditing standards upon being granted a license to practice law later in their careers.
Students attending George Brown College's 20-core course in paralegal studies will be exposed to uLawPractice EDU during their studies during various learning modules. The entire program offered by George Brown spans between 24 to 36 months.
Founded in 2010 and with its headquarters in Ottawa, uLawPractice works as a powerful browser-based practice management system which handles bookkeeping, form automation, and intricate trust and general accounting procedures subliminally.
Due to record-setting levels of interest in the use of uLawPractice inside classrooms, uLawPractice invested in upgraded cloud computing network infrastructure to maintain top level speeds of its learning-friendly EDU system, which it offers at no charge/nominal cost to schools and students.
Providers of legal education across Canada are encouraged to reach out to the uLaw team to see if they are eligible for free & paid access to uLaw's EDU system.