Hamilton lawyer Randy Redden progresses from Broadcast to Bar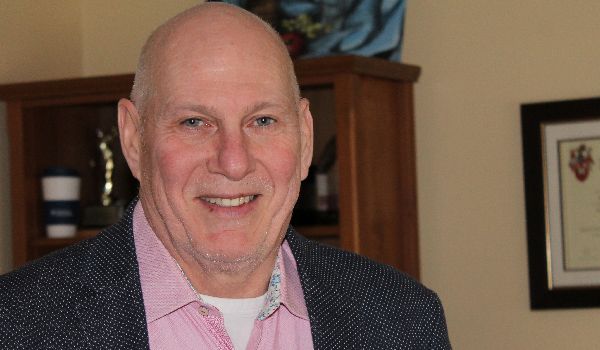 After more than two decades working in the radio broadcast industry, Randy Redden knew it was time to depart from the business in 2015.
Now, six years later, he's working as a sole practitioner at his own firm in Hamilton Ontario.
uLaw recently interviewed Redden to get a better understanding of how he pivoted from two very different industries, with a period of time spent living as a student abroad in between.
"I was called to the bar in June of 2020. For 26 years prior, I worked in the commercial radio broadcast industry in management positions in either sales or general management or both simultaneously. In 2015, I dropped out of the workforce entirely, moved to the United Kingdom, and earned my LLB at the University of Leicester."
Q: At what point in your life did you decide to pursue the field of law? Why did you make this decision?
A: "Developments within the commercial radio industry signalled that it was time for a change. I had always appreciated the importance of legal representation in a business's operation, whether it be contracts, employment issues, mergers, acquisitions, ownership, and in a minor way, real estate."
What made you become the lawyer you are today? Which areas of the law do you focus on? Have you noticed any changes in the time you've spent as a lawyer?
A: "Honestly, I could not have achieved this goal without the support of my spouse. I had been lamenting the existing and future state of the radio industry to my spouse while also suggesting to her that I should earn a law degree to augment my negotiating skills to be in a better position to help individuals and businesses navigate and negotiate contracts and other negotiations. Her response was to ask me 'what are you waiting for?'"
"Given the above, it would not be a surprise to learn that my practice's focus is Employment, Contract, Corporate and Commercial law, supplemented with Wills and Estates and Real Estate Law. "
"While I have not been in practice long enough to assess any trends, I do believe that the transition to handling of more legal documents and matters electronically and virtually, due to the current pandemic, is a welcome change. Hopefully, these changes will continue and assist in streamlining the legal process and offer quicker and easier access to justice on behalf of the public.
Q: What are some of the biggest challenges you have faced through your career--where it was extremely difficult for you, professionally, and perhaps daunting? Can you explain your challenges and how you conquered them?
A: "Coming to grips with leaving a business that I had given so much of my life to was very difficult; however, it would have been foolish to do nothing when such clear writing was on the wall. More of a concern was that, having been away from school for such a long period of time, I was not convinced I possessed the required study habits or intellect to be an effective law school student."
"It turns out that I am a much better student now than I was as a younger person."
Q: Can you remark on any particular court cases and/or regulatory changes/shifts which you've encountered and had to work around while in the field of law?
A: "Waksdale v. Swegon North America Inc. has been interesting with respect to Employment Law. This recent Ontario Court of Appeal decision has not only led to quick settlement offers for some individual clients of mine, but it has also created a need for business clients to review existing employment contracts and, in many cases, have them rewritten."
Q: Please highlight some of the most satisfying moments in this career? Can you give some examples of momentous occasions in your career and describe their significance?
A: "Being entirely new to the profession, except for receiving my LLB and being called to the Bar, any additional moments of satisfaction are restricted to those clients I have been able to serve to their benefit.
According to Redden there is some value entering a new profession later in life.
"Age, life and business experience can help in establishing immediate trust. The ability to relate to a prospective client regarding their needs and concerns, and by asking the correct questions and listening carefully to their response is an asset I gained through my years in radio."
"I have found that, generally, people are quick to accept me as someone who understands them as individuals and in many cases, as business owners. It is my previous business and life experience that has allowed me to develop this skills set and confidence."