How client feedback led to uLaw's 'client invoice statement' feature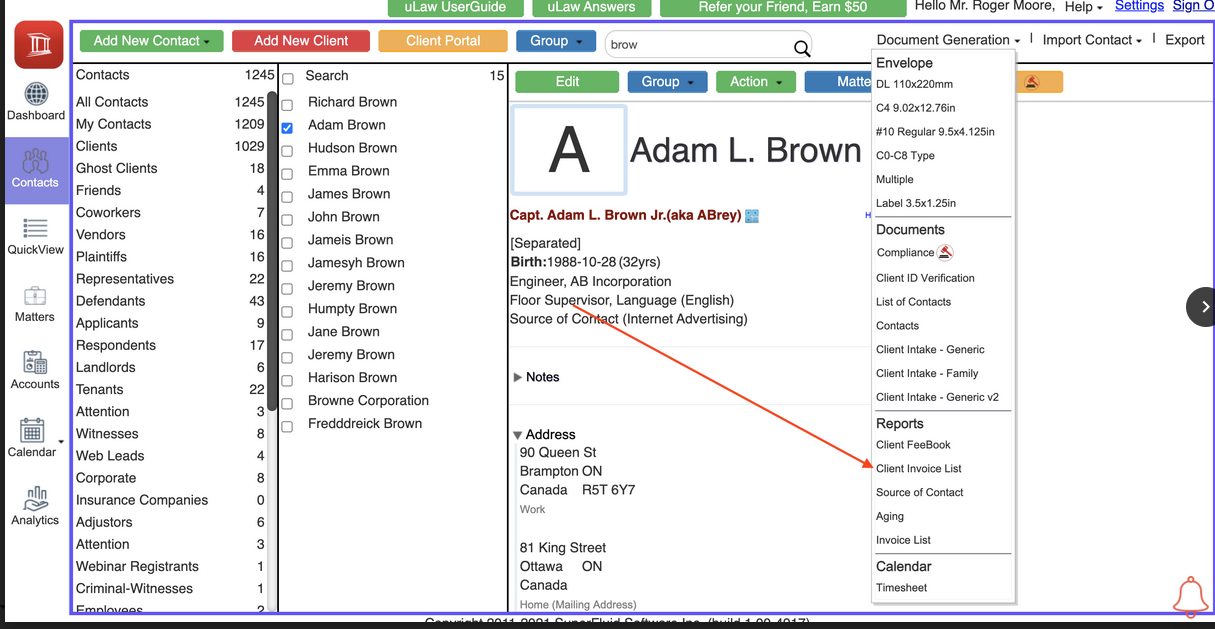 One of the things uLaw's developers are most thankful for is client feedback. This is because clients themselves let us know what new features they would like to see added to the platform.
Data inputted into uLawPractice can always get repurposed elsewhere, and that's why document generation and reporting is so much faster when you use our automated platform.
In this blog post the uLaw team recently sat down with Ottawa lawyer Elizabeth Amy Sheppard, who is herself a user of uLawPractice.
Since 2015 Sheppard's family law firm, based on Bank Street in Ottawa, has been using uLawPractice to produce compliance documents and to handle bookkeeping and accounting. She recently shared her experiences with us.
"uLaw rapidly answers any queries or issues we have until a resolution is reached. Moreover, they are attentive to their clients and have made changes to the software based on our expression of the needs of our clients," writes Sheppard.
Enter the "Client Invoice Statement" and how it came to fruition
During a session with uLaw developers, Sheppard made a suggestion to our coders about a feature that she wanted to make use of. uLaw's developers realized the potential value of a new purpose-built form that lawyers can produce to clients, and thereby save money and offer increased satisfaction for a lawyer's clients.
Sheppard provided a scenario whereby potential clients (of hers) could sometimes request information about legal services rendered over the course of a year conducted by her.
Her clients, Sheppard said, can in some cases be able to deduct the legal fees that she was charging, for tax return purposes. In some scenarios, some or all legal fees can be deducted, but if a company or client wants to do this on their tax returns, the Canada Revenue Agency requires a detailed invoice to be raised for this purpose specifically for the year requested.
"This option was not (at the time) available on the uLaw platform. After discussions with the ULaw team, they rapidly created these features now implemented in the software to permit the easy creation of this report, by year, for CRA deduction purposes. A few clicks are all it takes to generate these reports which can be very significant for clients," says Sheppard.
(a screenshot pointing out how this can be generated as of 2022)