How to generate BC Small Claims & LaTB forms with uLaw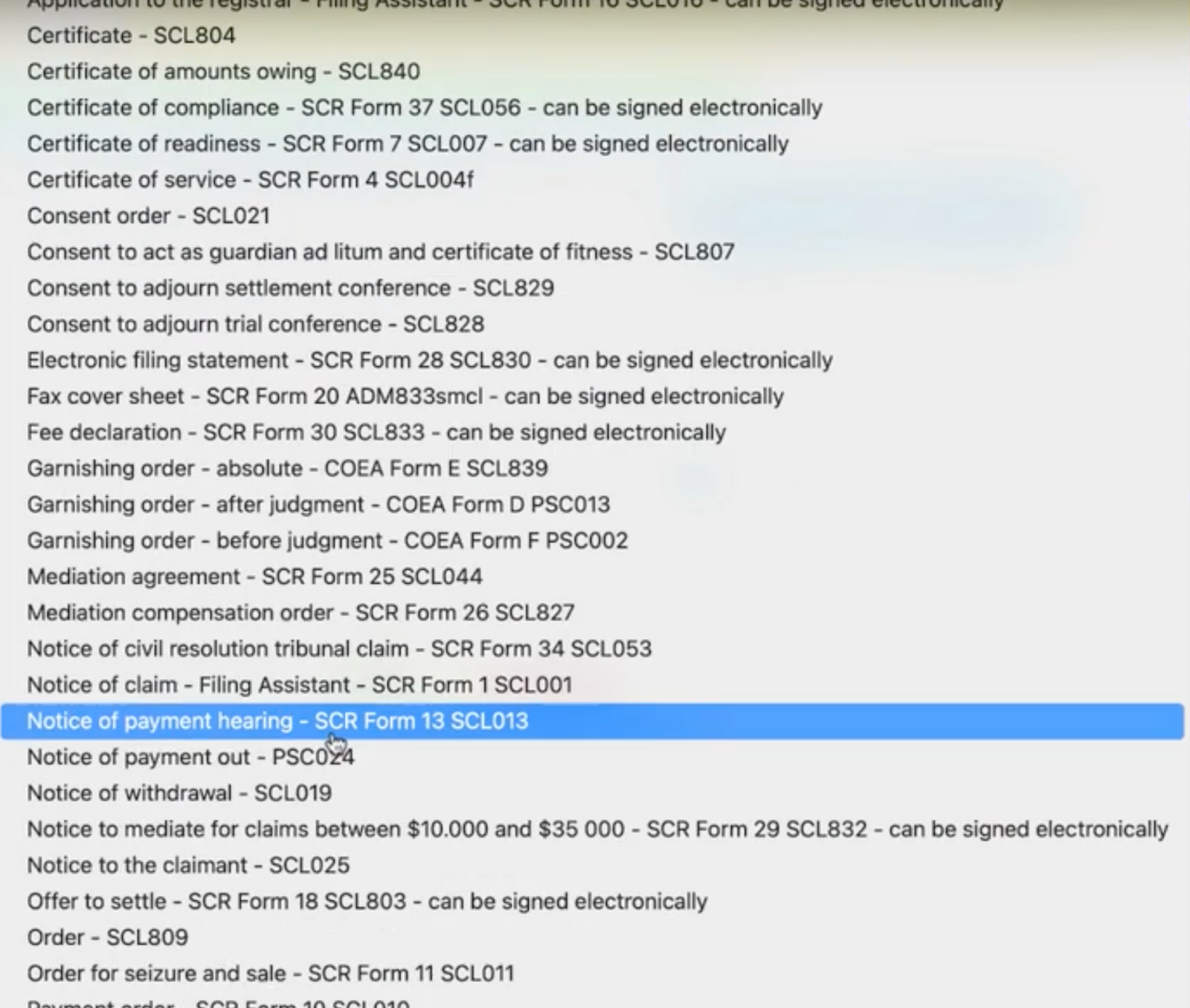 If you're looking for a quick way to generate Small Claims court forms or SCC court forms as a legal practitioner in British Columbia, you've come to the right spot.
uLawPractice's development team has recently implemented a new feature which now supports these forms. This means that you can automate these forms with data that you have already inputted into the uLaw system.
How it works
First off, you need to ensure that your uLaw system knows that you're from British Columbia. You can do that by first logging into uLaw like usual, then:
Visit settings (top right) -> Details (centre button, near top)
Under Address on the details page, you will be able to choose a province. Make sure that BC is selected.
Once BC is selected, make sure to hit 'Save'.
Once you've set up your address properly, you can then visit your 'Matters' section of uLawPractice, select a name from the top dropdown and select Small Claims in the right-hand field beside it. Take a look at the screenshot below for an example.
Once you've selected small claims in the correct field near to the top, as seen in the image above, you will then see additional parties pre-filled in the window below. Check the image below as an example.
A lot of the details that you've already pre-filled in uLawPractice will now be harvested in order to create this approximate list, which you can alter to your specific needs if required. In this way, you're able to save yourself a lot of time that would otherwise be wasted just re-filling court forms.
When you have reviewed the additional parties and are satisfied with the automated list, bring your mouse cursor up towards the top right corner of the screen, to the blue button "Court Forms". It is here you will be able to select from a dropdown menu between Small Claims Court (SCC) and Landlord & Tenant Board (LaTB). See image below.
When you choose 'SCC' from the dropdown menu, you'll very quickly see that there is a huge trove of different forms that you can generate on the fly. Make your selections based on the appropriate need. And be ready; there's an exhaustive list for you to choose from. It'll look something like this.
You can speed up the process of elimination by typing into a search field, which will narrow down the results from the more than 60 small claims court forms that uLaw now supports for British Columbia legal practitioners. As in the example below, our user has narrowed the results to only be showing garnishment court forms.
Once you've selected the appropriate court form you will then need to let the system know that your client is either the plaintiff or the defendant.

Finally, hit "Download". Hitting the download button triggers uLawPractice into action, and it will pre-populate the fields found in the form you've selected. To the best of its abilities, uLawPractice will parse through all the relevant information for the legal matter, given the information available at the time. Once you've downloaded the file, the majority of the hard work has already been done, and you will be able to do a final review before adding your own signature.
The automation of BC court forms marks the fourth province that uLawPractice now fully supports for that practice area. Until a recent uLaw update, only law firms in Ontario, Nova Scotia and New Brunswick were supported with automated small claims court forms.
If you'd prefer to watch a video on how to set this up and how to automate court forms as a British Columbia law office, you can watch here!