Increasing billable hours for 2020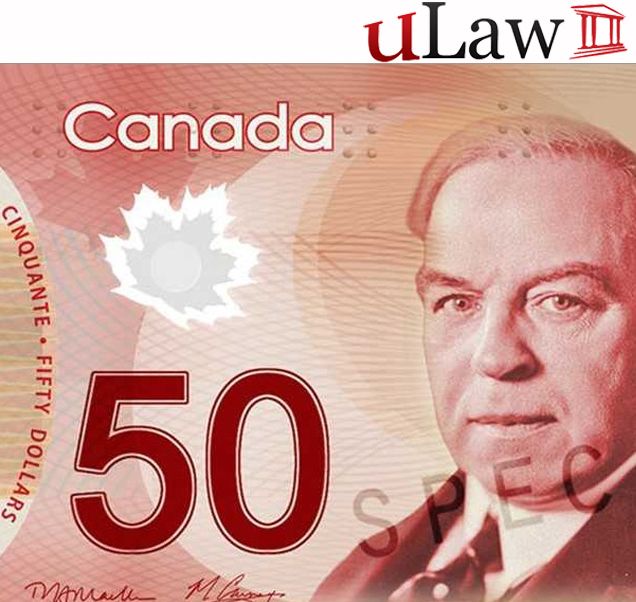 There are only so many hours in a day, and for Canadian legal practitioners, this means that there can only be a certain amount of billable hours which can be obtained.
But not everything conducted in a law office constitutes billable work, which further restricts the number of obtainable billable hours in the day. As a lawyer's workload increases, free time often rapidly dwindles and causes even more pressure for lawyers to finish their work as quickly as possible.
Lawyers have long been inundated with huge workloads, however there are a few ways that legal practitioners can use their time more effectively in order to spend as much time as possible chasing billable rather than non billable tasks.
Organization of legal matters
Effective storage and organization of client-related files so they can be retrieved quickly is just common sense.
Eliminating the need for searching for missing documents or client files in an ocean of unorganized paperwork is a surefire way to waste time. Over the course of several weeks, months, or even years, ineffective organization of records means a lot of unbillable time will be wasted when it could have been used to generate money.
To date, the fastest and most precise way to keep client files is to maintain electronic files. Cloud-based practice management and legal accounting software makes the storage and retrieval of client data readily available, and it can even pre-populate court forms and other documents to save even more time in the future when drafting new paperwork.
In the past decade, courts have signalled a continued effort to transition towards paperless environments. One of the many benefits of electronic storage, sending and retrieval of files is that it also falls in line with recent consumer trends. More and more clients are wishing for the ability to pay online, and even more are turning to electronic communication in favour of face-to-face meetings.
Electronic practice management software suites are able to index words that are inputted into the system. For each searched keyword or phrase, documents will be automatically retrieved at a speed which simply can not be replicated through dated methods of organizing client-related data. For this reason, a search through an alphabetized filing cabinet or even a CTRL+F query through Microsoft will not yield the same detailed results as what could be obtained with a practice management software system--especially if you want to put that data to use automatically.
Learn about how practice management software such as uLaw can automate court forms while also organizing your client documents
2. Get your bills right with automatic timers and invoices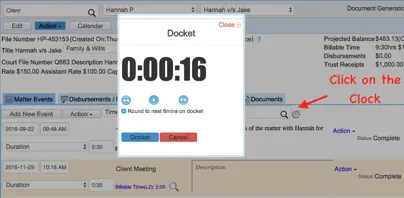 Time is precious, and it no longer needs to be spent toiling with scraps of paper and logbooks in order to be aware of just how much time a lawyer is speaking with their clients.
In a bygone era, lawyers would scribble times down based on the length of their phone calls or in person meetings with clients. These messages, sometimes captured on napkins, booklets, and sticky-notes, would hopefully end up being logged into a secondary system which would later be used to actually generate an invoice--truly an archaic system.
These days, lawyers do not need to undertake such trifling tasks, as their time is more valuable than ever. Technology has evolved to allow small law firms and solo practitioners to electronically track the time they spend on the phone with a client, done automatically through an application on their smartphone. This same data is stored in a practice management system such as uLaw and later used to pre-populate invoices so a lawyer can get paid by a client.
Automatic invoice generation for clients combined with timers all in the same interface makes the recording of client phone conversations so much easier to gauge, and therefore that much easier to capture billable hours. Billing activities can be seamlessly undertaken all within the same system. So instead of juggling post-it notes and spreadsheets, a lawyer only needs to tabulate the data a single time, and let their digital legal assistant do the rest of the work automatically.
3. An integrated digital legal calendar
Improper management of one's obligations on any given day of the week can wreak havoc on the reputation of a lawyer. Calendar errors make up a significant percentage of malpractice claims, many of which are instigated by errors which originate with a lawyer's calendar.
Upcoming deadlines and activities can be viewed all in the same uLaw interface, while also integrating with outlook or google calendar, for example.
Cloud-based legal accounting and practice management are wedded together when using uLawPractice.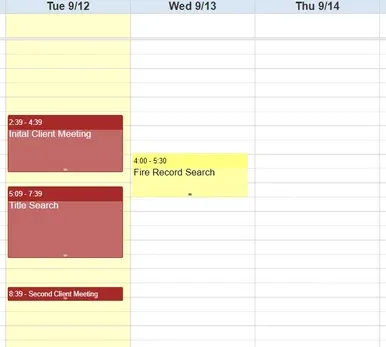 Overall...time that was previously being spent on tasks which cannot be billed out to clients can now be reallocated with the use of specialized software.

There will never be a time where non billable administrative work can be avoided. No matter what, the tasks must be undertaken by someone. Thankfully, the rise of cloud based practice management and legal accounting has made the job so much easier.
If you're still wondering who is best suited to be conducting administrative tasks at your firm, with or without the assistance of sophisticated software, check out uLaw's video about "who should be doing the work?", which analyzes the total cost of ownership to various types of bookkeeping solutions currently employed by Canadian legal practitioners.
The use of technology, specifically cloud-based legal practice management software, can help you regain the valuable time previously spent on nonbillable administrative work, giving you more time for billable activities, business development and client relations, or personal time – or all of the above. And getting more personal time may be just as valuable (if not more so) than billable hours.
Cloud-based legal practice management solutions make it easy to capture your time with built-in timers. These timers enable you to record your time from anywhere at any time. Within the same system, you can easily complete billing activities by smoothly compiling all of your recorded, unbilled time into a professional-looking invoice.