Judges among speakers at Ottawa Paralegal conference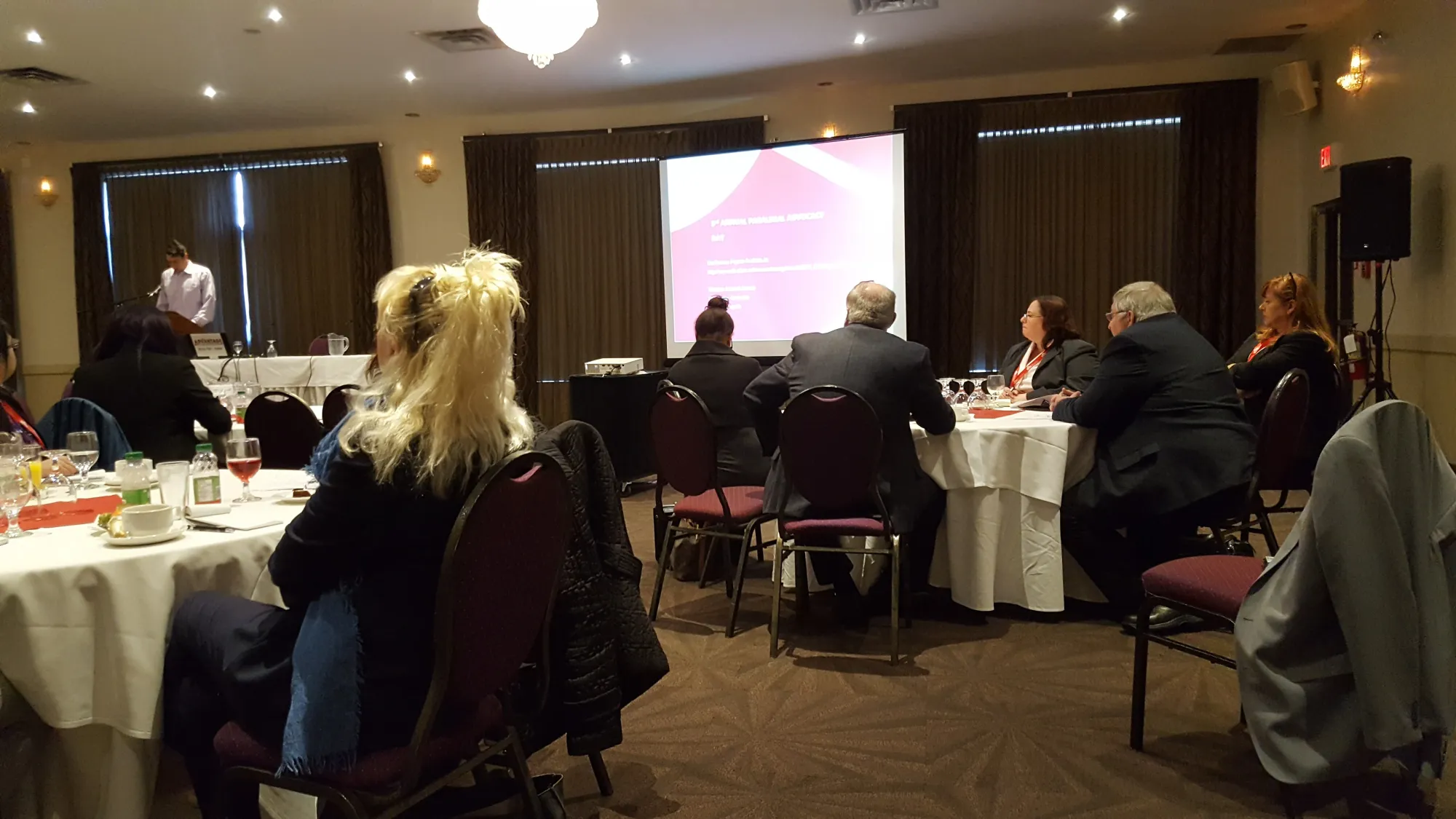 Two judges were present at Ottawa's Centurion Centre on Oct. 21 to serve paralegals and lawyers a mix of wisdom to promote a greater understanding of the profession and the requirements necessary in order to be successful.
Much of the seminar was focused on "hands on" subjects paralegals encounter in their day to day profession.
Among the speakers present at the event was Deputy Judge Rosalind Conway of Small Claims court, who discussed judgment debtor examinations and contempt hearings. She also talked about issues associated with self-represented individuals inside the court system, their privacy rights, etc.
Evidentiary requirements and proper presentations at assessments for small claims court was also discussed at length by Deputy Judge Ian Stauffer.
Stauffer explained the reasoning and procedures behind trial management conferences and why they're an important step for trials which are expected to exceed the length of a single day.
Paralegals present at the Centurion Centre were also offered practical discussion of case analysis and how to apply theories and themes into their work.
When it comes to direct and cross examinations, outlining can improve the outcome for a practitioner, and attendees were similarly shown how to improve their skills in this seminar.
Negotiation strategies and closing arguments were also taught in order to create a lasting, beneficial impression.
Also present to support Ontario paralegals at the seminar was a representative of uLawPractice, Canada's most trusted legal accounting and practice management software. A member of the team discussed at length financial and practice management protocols required to be followed in order for practitioners to increase and maintain compliant with LSUC regulations.