LAO awards Lois Cromarty prestigious award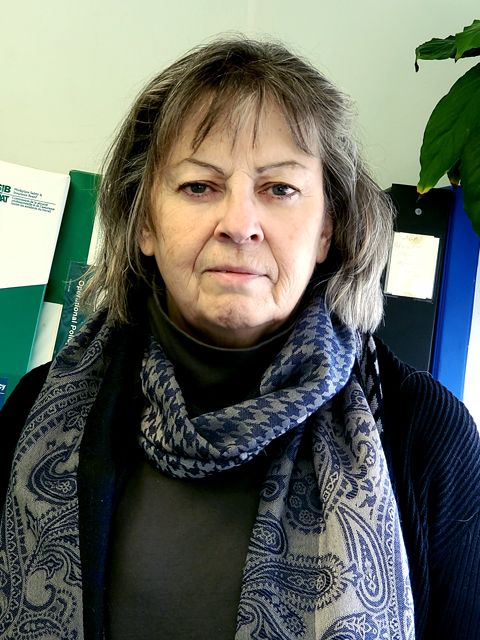 Lois Cromarty, executive director of the Northumberland Community Legal Centre, is the recipient of the Sidney B. Linden Award for 2021.
The Sidney B. Linden Award is given by Legal Aid Ontario (LAO) to exceptional individuals who help low‑income Ontarians in the pursuit of access to justice.
Lois has served as the executive director of Northumberland Community Legal Centre since its inception nearly 31 years ago. During that time, she has worked tirelessly to create partnerships and develop innovative ways to improve access to justice in this region and across the province.
"Lois has dedicated her life to social justice and her actions and achievements, both at the community level and at the provincial level, reflect this commitment," noted Northumberland Community Legal Centre Chair Beth Bellaire. "She continues to innovate in the area of clinic law, developing programs to meet the emerging legal needs of seniors, low-income workers and racialized workers. Her latest project focuses on sexual harassment in the workplace, an area of current and growing concern across the province."
Over the past three decades, Lois has worked with her staff and other agencies to identify unmet legal needs in the community. When she noticed her clients were often dying intestate because they could not afford a will, she found volunteers among members of the private bar to draft wills for free for individuals who met legal aid financial eligibility. She then created a partnership with the Queens Elder Law project to create wills for those seniors who may be slightly outside the LAO financial eligibility limits. As part of the initial Northumberland Affordable Housing Action Committee, she helped create Transition House, an emergency shelter, and launched an initiative to give paralegal students important real-world experience. By mentoring caseworkers in other community legal clinics, she helped develop ways for clients to receive advice and representation on Workplace Safety and Insurance Board (WSIB) matters.
Lois is one of 12 Law Society of Ontario WSIB specialists in the province and has been a tireless advocate for the rights of injured workers. "As an injured worker, I learned personally how difficult it is to deal with WSIB" said Marisa Conlin, a community legal worker at Northumberland. "I continue to be amazed by Lois' tenacity in pursuing appeals on behalf of her clients. It can take a long time, but she has helped workers who have lost everything to get awards allowing them to get access to treatment, obtain recognition of their injuries and realize funds which helped them to obtain stable housing."
"Lois Cromarty exemplifies the best qualities of the legal aid system in Ontario." Said Legal Aid Ontario Chair Charles Harnick. "She is a tireless advocate for the work of community legal clinics and has worked hard to increase the profile and funding of clinics. Most importantly, Lois has worked hard for three decades to ensure that low-income clients in Northumberland County, and injured workers across the province, receive the best legal advice and the most zealous advocacy. Access to justice is important. Lois makes that happen every day."
Lois will be virtually presented the award at the LAO board meeting on March 28, 2022, with a formal in‑person ceremony taking place when circumstances permit.
About the Award
Legal Aid Ontario's Sidney B. Linden Award recognizes exceptional individuals who have demonstrated a commitment to helping low-income Ontarians in the pursuit of access to justice. Named after the first chair of Legal Aid Ontario, the Sidney B. Linden award has been presented to fourteen recipients previously: Danny Morton, Tim Lutes, Mary Birdsell, Grace Pluchino, Ryan Peck, Bob Richardson, William A. (Bill) Sullivan, Fergus J. (Chip) O'Connor, Peter G. Kirby, Michael Bossin, Barbara Jackman, J. Robert Kellermann, Paul Copeland and the late Dianne Martin.