Law Society of Upper Canada to be renamed?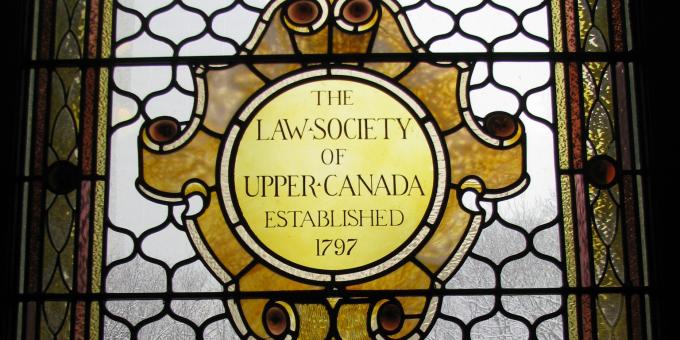 After more than two centuries of carrying the name of a former British colony, the Law Society of Upper Canada—Canada's oldest and largest law society—might be re-named by the end of 2017.
Since 2012 critics have been pushing the law society to modernize its currently "archaic" name, which draws from Canada's colonial history.
Only recently has the potential for re branding been made serious, though, with the introduction of a steering committee which is currently expected to produce a report in the fall outlining specifically why the organization of 50,000 lawyers should change its name to the "Law Society of Ontario" in the near future.
Among the reasons expected to be cited is an interest "to increase awareness and relevance of the Law Society with the public," according to the LSUC website.
"Our name matters just like any name matters and we want to ensure that the name, while respecting traditions, also reflects who we are today, not just who we were 220 years ago," said Bencher Julian Falconer. (Law Times, June 2017)
The law society's name has stayed the same since 1797, despite Upper Canada being dissolved as a jurisdiction in the mid 1800s.
Other supporters of the name change point to recommendations laid out by the Truth and Reconciliation Commission, a federal task force investigating Canada's mistreatment of aboriginals.
Not all law society members are in agreement of the proposed name change, which could make its way to a vote as early as this fall.
"The history of Upper Canada is something to be celebrated and remembered. It was one of the first jurisdictions in the world to move to abolish slavery in one of its first legislative acts. The people advancing this tried in 2012 and lost. If the Society is going to seriously consider this it has to be put to a vote of all the members of the Law Society in a referendum at the next Bencher elections and should not be decided by Convocation," writes one Law Times commenter, lawyer Alan Heisey.