Lawyer & Mediator Sina Hariri remarks on career as Sole practitioner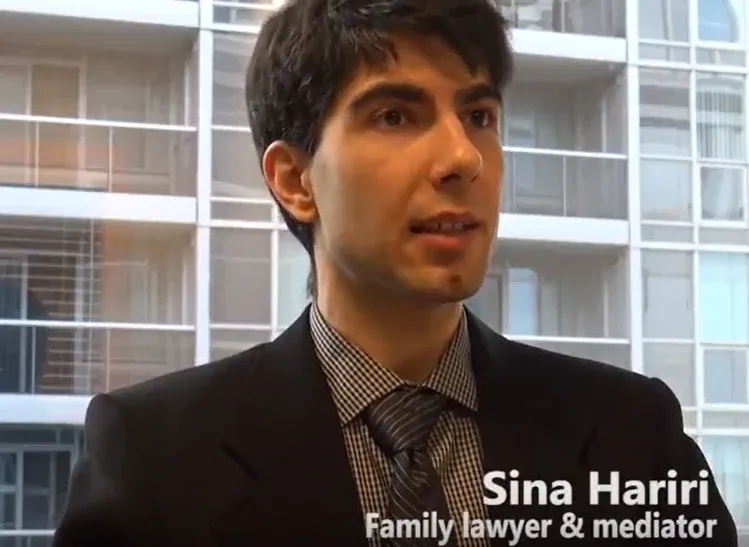 Unlike the way they're portrayed in movies, not all lawyers are confrontational and irate characters whose approach to law and life in general is rigid and argumentative. This is certainly not the case for Sina Hariri, a family lawyer and mediator based in Toronto.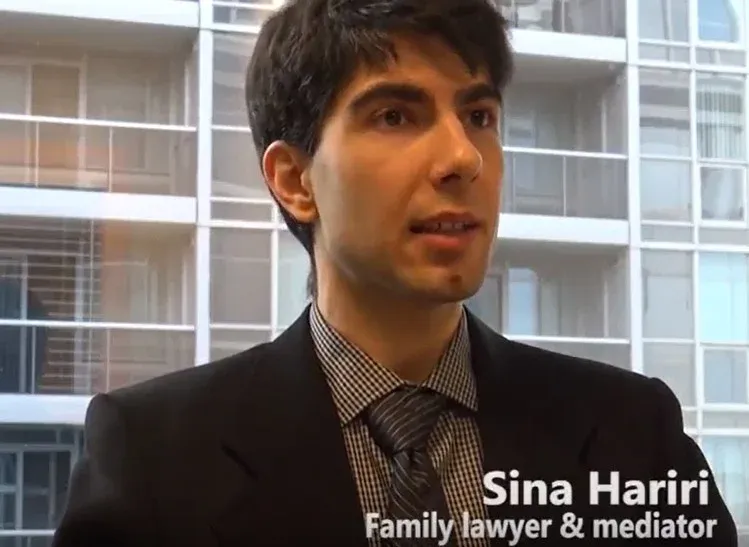 After only a few minutes of stepping into his office and asking him a few questions it's clear he's very used to discussing both sides of a particular issue. After all, it's what he's hired to do when it comes to negotiating separation agreements, or helping parties navigate their separation as a mediator.
"Helping parties reach a point of resolution in a family law matter is very rewarding. It helps build longer lasting agreements, and puts the parties back in the pilot's seat where they can hopefully come up with an arrangement that allows them to co-parent together, or turn the page on a difficult chapter of their lives. It's win-win."
Despite being initially drawn to the study of international law during his undergrad, Sina would come to enjoy the human dimension of family law.
"I'd always been more of a negotiator than a confrontational litigator, and so mediation naturally drew me in. I took many negotiation and ADR courses in Law School which helped confirm that at some point in my career, I wanted to be doing a lot of mediation."
Sina has been practicing for almost seven years. Prior to getting called to the bar he completed an undegrad in Communication, Culture and Informational Technology and Political Science at the University of Toronto. After being called to the bar by the Law Society of Ontario, Sina also obtained a Masters of Alternative Dispute Resolution (ADR) at Osgoode Hall.
Similarly to other lawyers interviewed for uLaw's 'Spot Light' Series, Sina says the first few years of being a Sole-Practitioner were the most daunting as a new lawyer.
"In the first 2-3 years of my practice I was heavily networking and marketing. I decided that if I was going to work long 12 hour days, then I may as well do it building something for myself that was consistent with my own brand and vision."
Even though he's a lawyer, Sina says the first few years of navigating the family law system in Ontario was still a challenge. "There was so much still to learn that they didn't teach in law school. I was very fortunate to have some excellent mentors to help me along the way."
After seven years of helping clients move forward in life, Sina says it still makes his day when a case is settled. "Some clients have told me that separation was the most difficult time of their lives, but they've emerged happier and more optimistic than ever before as a result of designing their own opportunity for settlement."
During his career, Sina has worked on the Family Law Portal at Ryerson's Legal Innovation Zone, and he's also on the board of the Family Dispute Resolution Institute of Ontario (FDRIO). Sina is also active at the executive and committee levels of the Ontario Bar Association in areas related to family law and ADR.
Sina says that he's noticed an increase in the use of alternative processes such as mediation being used by lawyers, however he also adds that the public still doesn't realize there are options separate from litigation.
"For the public and even many lawyers, there is still a huge black hole of awareness and education about the many alternatives to court. But I believe as time goes on, these processes will be used much more frequently than they currently are."
Since the 1990s, Sina says, mediation has been on an upswing in Ontario. He also thinks that in the future, more and more lawyers will become solo practitioners as opposed to working in large law firms.
"Technology is going to be a groundbreaking shift (in the future). It's now easier than before for Sole-Practitioners to start their own businesses, do legal research, perform their accounting and connect with clients. It's an exciting time to be a lawyer!"
Sina Hariri can be reached through his firm, Hariri Law, which serves clients in Toronto & the GTA with affordable rates and unbundled services.