LSUC swag possibly to become collectible in future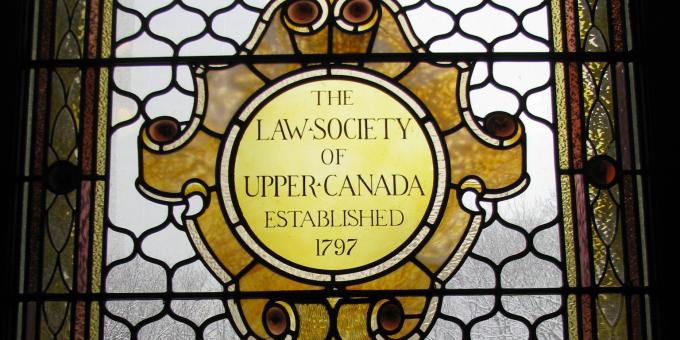 ugs, clocks, ties, scarves, cuff links and other Law Society of Upper Canada branded swag might become a hot ticket collectible item in the future.
Earlier this year Convocation, the LSUC's governing body, which oversees the behaviour of more than 50,000 lawyers in Ontario, voted 38-11 to squash its 220 year old name in favour of a more modern and politically palatable alternative.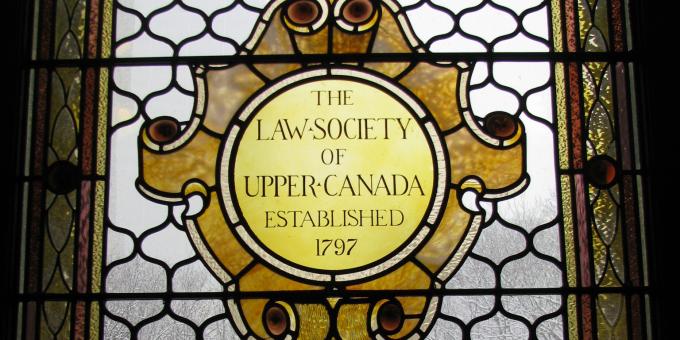 As of Jan. 1 2018 the organization, which historically predates Canada itself, will be rebranded, simply, as "The Law Society of Ontario". (LSO?)
At least one veteran antique and collectibles dealer says this decision to change the name of Canada's oldest law society could potentially lead to LSUC merchandise becoming a hot ticket collectible in the future.
"Oh yeah. Everything has a renaissance. Canadiana, national pride...it's always a big collectible," says Paul Evans, owner of Studio 1484, a Parkdale Village based collectibles and antiques studio.
"As a dealer it's hard for me to build an inventory of Canadiana," says Evans, who has been dealing in antiques for three decades. He says the Internet and online shopping have completely revolutionized the manner in which millennial antique buyers are doing business. Consumer trends are constantly shapeshifting, he says, and that the web has changed the business by eons.
As of Nov. 7 the LSUC store is still selling merchandise. Gold and silver cufflinks are still in stock at $45 per pair and an LSUC branded scarf is more than $100.
The most expensive items sold on the LSUC are its numerous branded clocks. The "Napolean III mantle clock", for example, is listed for $300 and is already sold out. Other kinds of clocks are still on LSUC store shelves, but it isn't clear how much longer they'll be available.
Other, Brassier versions of the Napolean still appear to be available at the LSUC store website.
According to LSUC spokeswoman Susan Tonkin, the sale of law society swag is and was a relatively new phenomenon despite the society's more than two centuries of operations.
"We started selling Law Society merchandise in 2002 - so not really all that long ago," she wrote in an email exchange to uLaw.
During the 15 years of production, it is currently unknown how many clocks, pens, scarves, mugs and other LSUC memorabilia is in circulation.
Another Toronto antique and collectibles dealer is less optimistic about the prospect of LSUC swag carrying value into the future.
"You won't see me buying a Napolean III mantle clock," says Laura Zammit, owner of Bernardi's Antiques in Davisville. "I would have to live another 200 years before it had value.
She claims reason Napolean III carries its name is because of the shape of the clock resembling Napolean's hat.
Some users took to Twitter once it was announced the LSUC formally moved to change its name for 2018.
One consequence of the @LawsocietyLSUC upcoming name change? All old #LSUC merchandise, pins cufflinks etc, likely to be collectors' items," wrote Tom Harrison, Assistant Professor at Queen's University.
Another antique dealer with a shop a few blocks north of Union Station on King St., in Old Toronto, Cynthia Findlay Antiques, says she often has lawyers coming inside asking and inquiring about collectibles to fill their offices with, such as antique scales of justice, gavels owned by old judges, etc.
"I would say yes, that (LSUC merchandise) would be. It's so animal of all of us to collect. Squirrels collect, people collect. If you look back in the Bible, people were collecting," she says.
The LSUC has an extremely rich history and is known in historical circles as being the oldest society of lawyers in North America. The organization gets its name from the now-defunct jurisdiction of Upper Canada, which now comprises highly populated areas of present-day Ontario.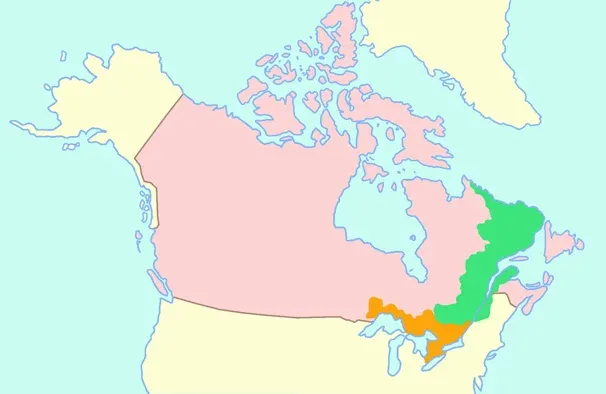 Evans indicated it is possible LSUC swag could become valuable in the future and he offered some words of advice for would-be collectors.
"Everything eventually has a renaissance and becomes a collectible. You have to remember: the second owner of an item is often more serious than the first. They want it. Now, with social media, the cat's out of the bag," he said.
REFER YOUR FRIENDSUBSCRIBE NOW TO YOUTUBE
WATCH BELOW TO LEARN MORE ABOUT THE LAW SOCIETY OF UPPER CANADA'S NAME CHANGE. SUBSCRIBE TO YOUTUBE FOR MORE.