Managing permissions for bookkeepers and assistants to connect to your bank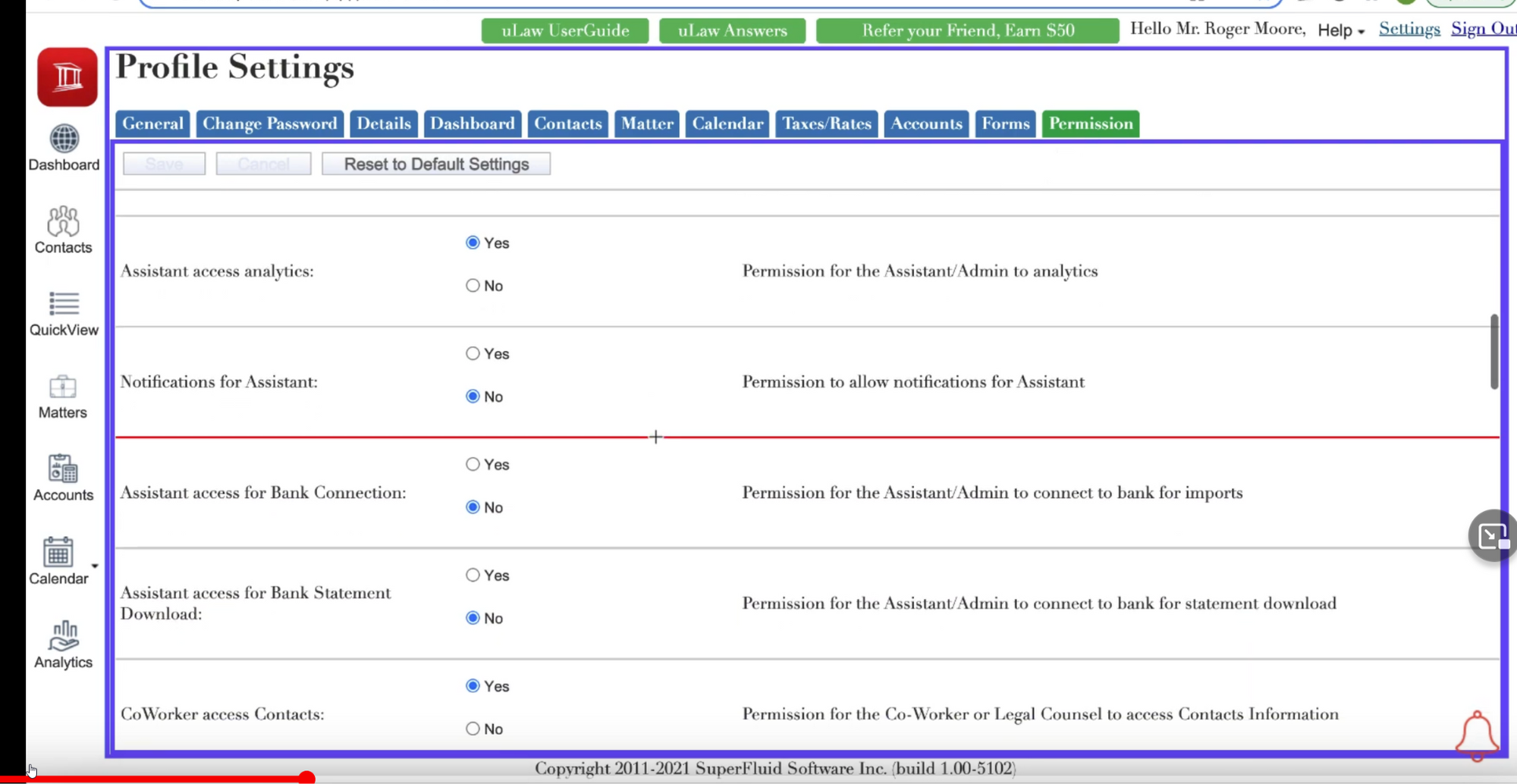 This article is the last in a series of uLaw walkthroughs on bank integration. The (2) importation of your banking statements for legal accounting purposes just got a whole lot easier, and you can read (1) how to connect it by clicking here.
Even sole practitioners often make use of part-time outsourced labour in order to keep a handle on their bookkeeping. Whether it's legal assistants or other partners at your law firm, uLaw has devised a way to control permissions when it comes to connecting your bank accounts to your uLaw account.
This walkthrough will lead you through the process of giving permission to bookkeepers or assistants to connect to your bank.
How to do it
Accounts->Import Bank Statement (green, top centre)->Choose bank from dropdown->Connect Bank (green)
For permissions, you follow the same procedure for each of the respective classifications of different users within the uLaw system.
For example, if you'd like to grant access to assistants so that they are able to connect to your bank, you'd follow this path. The same procedure applies for your externally hired accountant or bookkeeper.
If you'd prefer, you can also watch this video as a detailed guide on how to set this up.
Settings (top right)->Permission(green)->Scroll down to 'Assistant access for Bank Connection' toggle.
It's that easy!