March 6 webinar: unsung heroes, diving deep into uLaw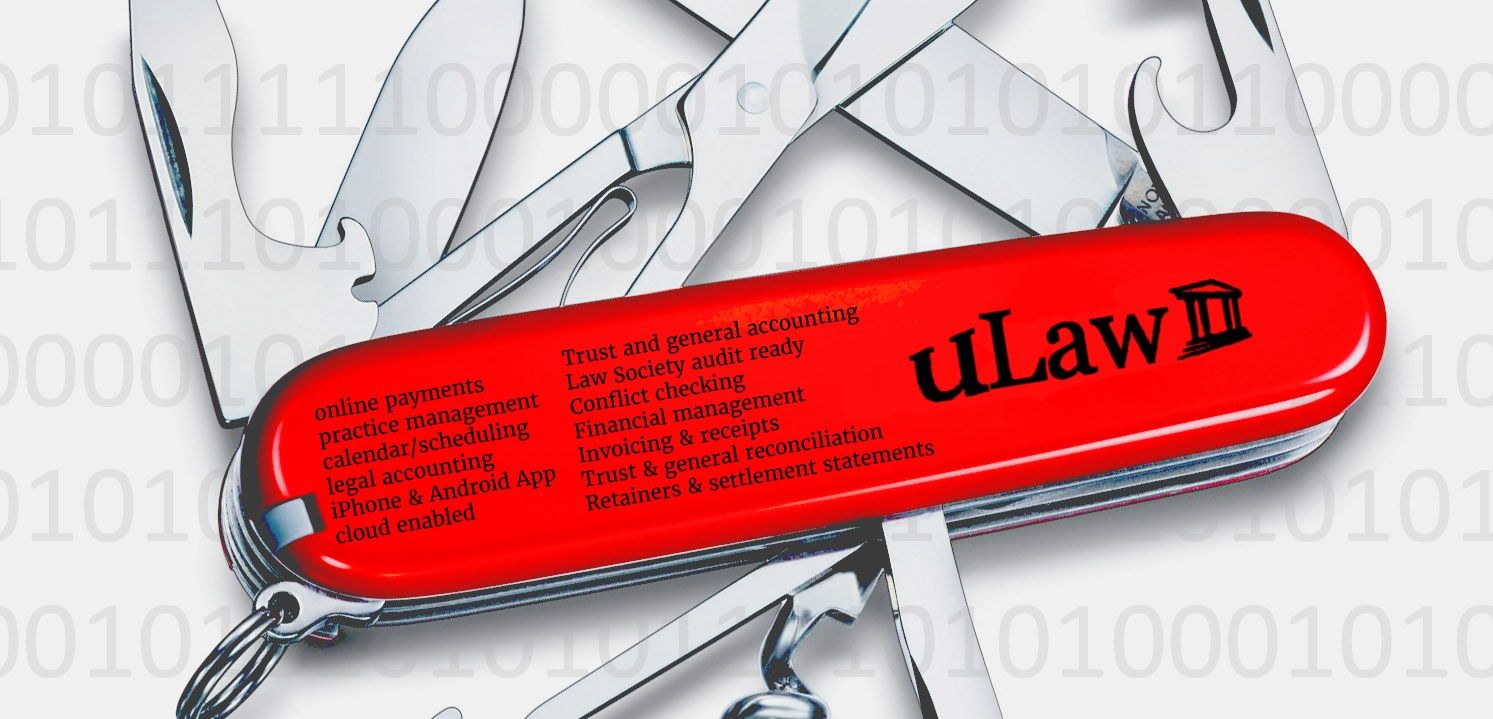 This week's webinar that we're hosting on Friday will be covering the four key components--tools, really--that allow uLaw users to surround the entirety of a legal matter so it can be processed within the system in an adequate manner.
Whether you're a prospective client or current user of uLawPractice, we're sure this webinar will come in handy for you as a form of "how to" use the deepest and most intuitive tools within the uLaw system. New users can benefit from getting an under-the-hood view of how our software tackles all elements of a legal matter. And if you're already using uLawPractice, this might serve as a refresher for you if you're curious about some of the other features our software also provides for your firm.
Remember, uLawPractice is Canada's only legal accounting and practice management software. We merge two previously separate components of financial and practice management into a single, seamless piece of cloud-based software. Our goal is to make the administration of your firm simple and cost-effective.
While not offering you CPD credits, this webinar (***Mark it down in your Calendar!***) will cover the four key components to uLawPractice, they are:
-The Dashboard
-The Contacts panel
-QuickView
-Calendar
Together, all these components allow a user to completely surround any given legal matter. With the use of these four tools you'll be able to process a client's matter from the very outset all the way to the final steps of closing.
Join us this week at 2-3 p.m. Eastern. Click the link below!
Thanks
-The uLaw team.