Never forget: April 28th, National Day of Mourning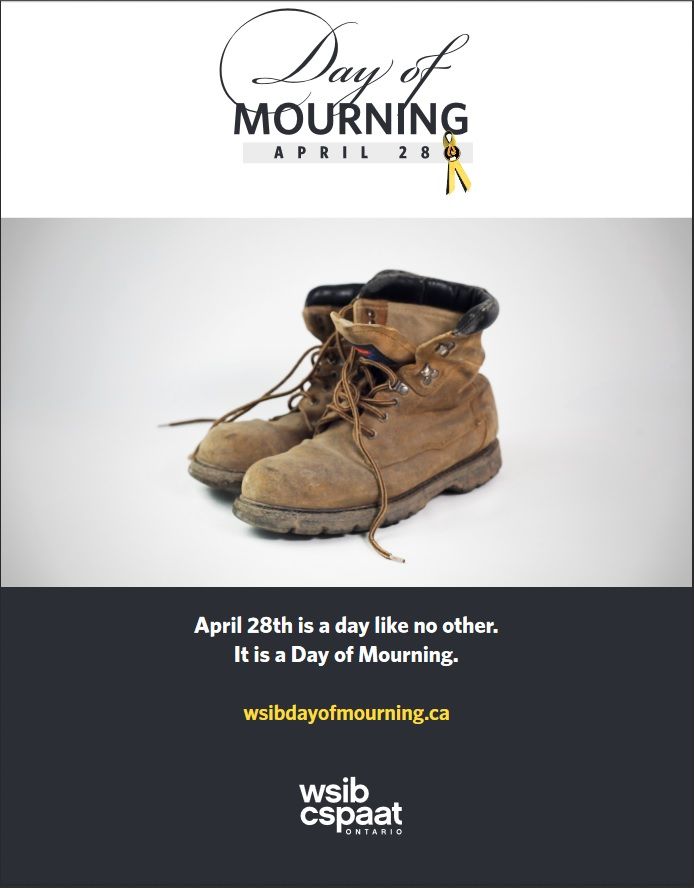 It's a National Day of Mourning,
A day like no other, April 28th is a time to honour the workers who have lost their lives or have been severely injured while on the job.
As of the writing of this post, eleven people have suffered fatal injuries in 2018 already, according to Ontario OH&S statistics released on their website. That's 11 too many.
Nobody should have to pay that price in order to put food on the table, and at uLaw Practice we support functional and safe workplaces for all employees across Canada.
On this national day of mourning we want to re-affirm our support for the families affected by workplace incidents and the function provided by the Workplace Safety & Insurance Board (WSIB).
A number of community events are taking place on Thursday and Friday to honour the lives lost from workplace accidents and to safeguard future lives at stake due to workplace hazards. You can see the schedule here if you're interested.