Nov 9 uLaw tech update sees new features in system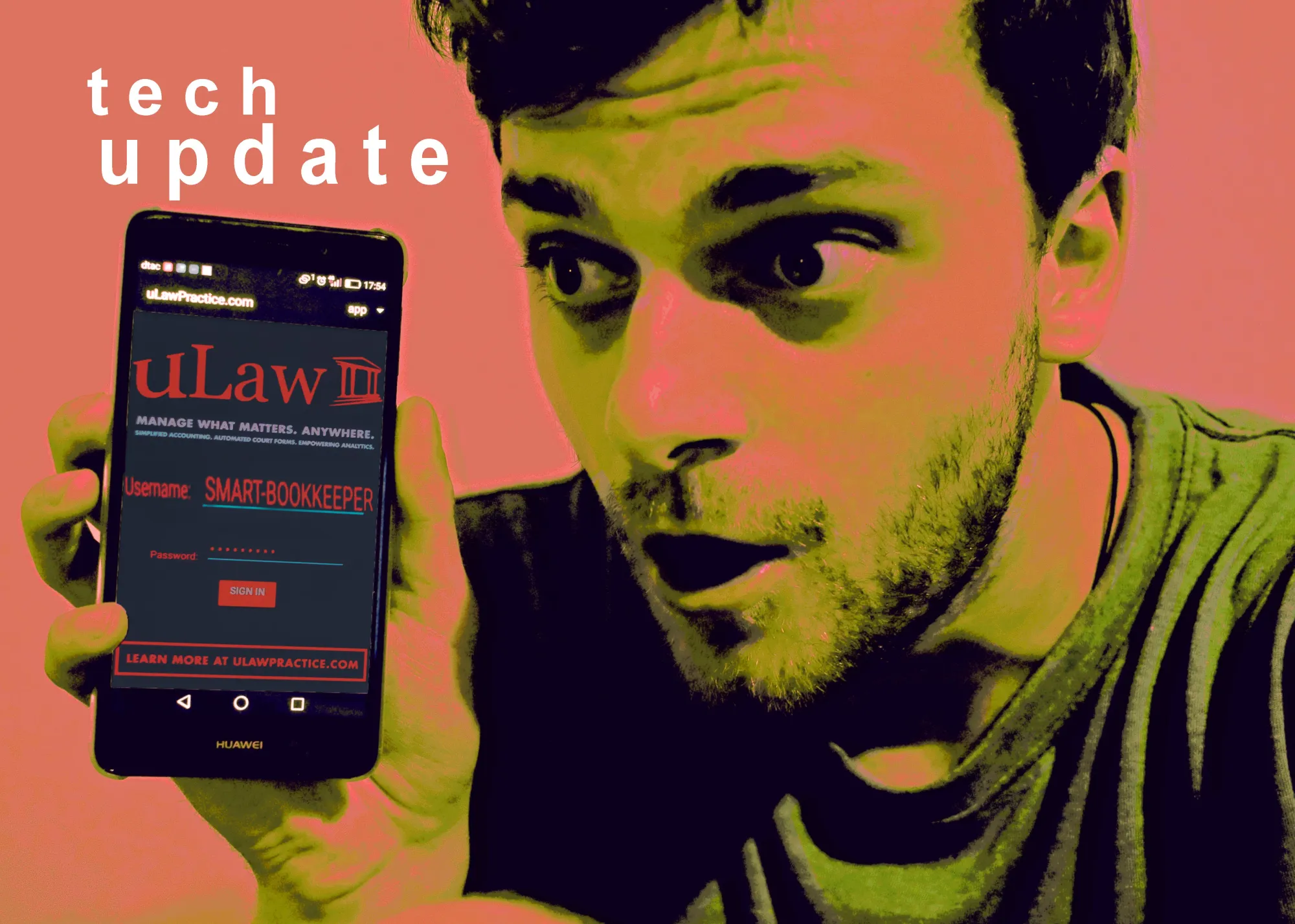 It's an exciting week at uLaw.
Developers at our team successfully implemented several new features to the uLaw system this month affecting admin mode, calendar; invoice changes, and reconciliation signatures.
A large portion of the successfully implemented features are to accommodate a smoother interface between multiple users on the same account.
A summary of new features:
Calendar filtering for multi users
Admin Mode highlighting
Corporation names on invoices
Worker designation for reconciliation
Grey + Simplified Invoice theme
"One of the most satisfying elements of the uLaw journey thus far is the sheer amount of new features implemented by developers after it was suggested to us by our growing user base. To all of our loyal supporters, we thank you for helping us create Canada's most trusted legal accounting and practice management software," says uLawPractice CEO Terry Curtis.
Calendar Filtering
Multi-user law firms with more than one lawyer or assistant are now able to customize and filter the calendar to leave out agenda entries of other users.
Prior to this update, all users on the same account shared a single interface detailing different agenda entries into the calendar. Now users can "clean up" the calendar and add/subtract other users from the interface by selecting filtering from a drop-down menu beside the Calendar button. Some users may find this especially helpful if they perhaps only want to see their own obligations and agendas for the month, or the agendas of their partners.
Admin Mode highlight
Admin mode is a unique feature to uLaw which opens up a number of functions not typically used by average users.
While our team has not altered the manner in which administrator mode works, developers have implemented a highlight in the top of the screen indicating when the mode is enabled, to prevent confusion.
Corporation names on invoices
Users are now able to navigate to matter settings to select a new option to "show only corporation name in invoice".
This will allow a firm to generate invoices automatically which include only the name of the firm rather than the name of the individual lawyer or paralegal.
Worker designation for reconciliation
Compliance regulations in multiple jurisdictions across Canada require practitioners to mention who it was who conducted a reconciliation statement, even going as far as to request a signature of whoever produced the documents.
To enhance compliance of all its users, uLaw now has a selection tool allowing users to select the name of whomever generated the document so it can be included on the statement itself, thereby enhancing compliance with regulators when the document is ultimately sent to the Law Society.
When doing trust or general reconciliation, users are urged not to forget about picking from the name list to accurately articulate the name of the user who produced the document.