Q&A with Belleville Paralegal Peter Rodgers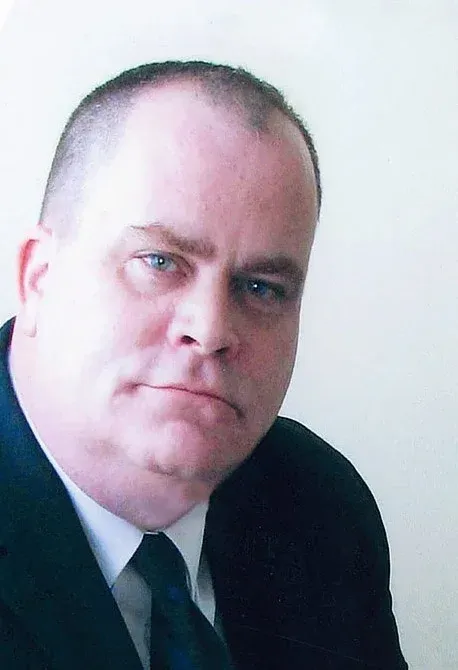 As part of uLawPractice's ongoing Spot Light series about Canadian legal practitioners, we recently sat down with Peter Rodgers, a Belleville-based sole practitioner, to learn about his motivations for running his own legal business.
Q: What prompted you to get your start in the legal profession?
A: It is hard to pinpoint an exact time because I have always had an interest in law, which drew me to private security.
My original goal was to become a police officer, which drew me into private security. During one of my security roles in 2007, I realized that I needed a career change. I grasped that I was 35 but it was not too late. After consulting with family and friends, I decided to join the Paralegal program at Loyalist College. I had looked through some college brochures and it came down to paralegal or paramedic. The former won out rather easily.

Q: What interested you about the law in the first place? Why did you become a paralegal?

A: Mainly, I wanted to help people who sometimes cannot afford legal help

Therefore, I provide options such as reasonable rates, payment plans and no money up front.
Lately, my focus has been on Landlord and Tenant law. As for trends, I have noticed many landlords tend to be too lenient with tenants not paying rent or being late with rent. Some let it go for months, often out of misplaced compassion. Often missed payments can go on for months, putting the landlord into financial stress. The situation can also end up in a tenant eviction-which, itself, can be a lengthy and stressful process. I have seen landlords lose substantial time and money by waiting too long to start the eviction process.
Q: What were some of the challenges you've faced in your career as a paralegal?
A: The biggest challenge was getting started and finding that first job as a paralegal.
With strength and encouragement from family and close friends, in 2016, I started my own company. No one was giving me a chance, so I created my own break. People I knew were coming to me for advice anyway.
Q: What are some changes you've noticed during your time as a sole practitioner in the manner legal matters are handled in Ontario?
A: The main shift I have noticed is the wait times for Hearings at the Landlord, Tenant Board, which I understand, is due to provincial cutbacks.
As a result, matters are taking twice as long to be scheduled, heard and resolved .As this can be a long and stressful process, I keep my keep clients informed so they're forewarned about this issue from the start.

I feel bad for the parties affected by the delays, because it discourages people from using the system.
Q: Can you tell us about any highlights you've had while working as a paralegal?
A: One of my first clients could not get any legal assistance though normal channels. He was so appreciative of my efforts saying no one else would help him. Through the process, I was able to gain some much-needed experience while he got the guidance he needed.
As for other momentous occasions, early on I won these clients a 6-month rent rebate. I still remember the sheer joy in their voices when they thanked me. They had been through so much and it was a great ending. It was one of those times where I helped the proverbial underdogs win, and it was very satisfying.

Q: What are some things you've learned during your time as a paralegal that you can reflect upon?
A: You're always learning with each new case, and sometimes it can be hard. I've also learned that every case essentially boils down to an argument, and you try to make the stronger one.

In the future, I can see mandatory mediation becoming commonplace. This is because I feel many cases can be settled but require a neutral party, because the parties will not compromise without one. I am a big believer in mediation because you control more of the process, even if you have to give up some of your demands.

Q: Anything else you want to add?
A: Yes, there is no way that I could have become a paralegal and started a business without the support and encouragement of my incredible family, particularly my parents but my brothers and sisters as well. I am sure I have thanked them many times, but thank you again.
"Rodgers is a man who knows what he's doing. His knowledge and determination are impressive. No matter the question, he always has the right answer and will guide you through whatever mess you've gotten yourself into. If you think you're better off on your own? Think again. Whatever the predicament, you want a heavyweight like Pete Rodgers in your corner!!!"-Steven Nunes, Belleville, Ontario

Peter Rodgers can be contacted by visiting his firm's website, Rodgers Paralegal Services