Q&A with Toronto immigration Lawyers Rashid Urosevic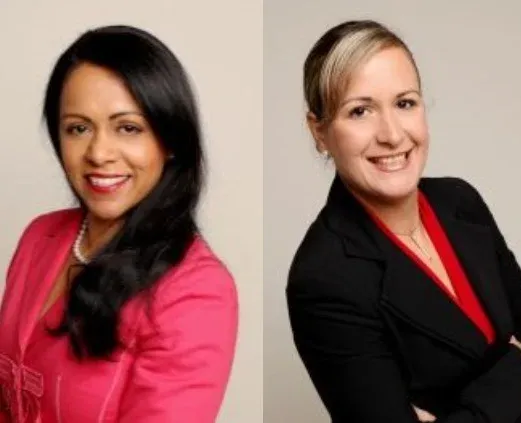 Every year thousands of newcomers to Canada use the services of immigration lawyers to better navigate the byzantine and ever-changing regulations and hurdles which must be faced in order for permanent settlement to occur.
For our ongoing "Spot Light" series about Ontario lawyers, uLaw reached out to Rafeena Rashid and Jelena Urosevic, a duo of Toronto immigration lawyers who similarly made Canada their home earlier in their lives before entering the legal profession. While initially pursuing other areas of law, both lawyers teamed up to launch Rashid Urosevic LLP.
We spoke with Urosevic and Rashid to learn more about their careers, how they began, and also how they foresee the legal field changing in the manner in which they offer services to clients in the future.
Q: At what point in time in your life did you decide to pursue law? Why did you make such a decision?
Urosevic: I decided to become a lawyer at a very early age. I was always formulating arguments about various issues. My decision was confirmed in my law class in high school, where I was inspired and encouraged by an amazing teacher. I realized that I am good at expressing myself, seeing both sides of an argument, and presenting a case. I wanted to use my skills to help people navigate complex situations.
Rashid: I knew I wanted to be a lawyer when I was in grade seven. I used to watch United Nations' debates and discuss international human rights issues with my father. I was interested in shaping policy and advocating on behalf of vulnerable peoples.
Q: What were your reasons for becoming the lawyer that you are today? Why not other areas of the law? Please explain your rationale for specializing in immigration.
Urosevic: I immigrated to Canada when I was a teenager. My mother qualified as a skilled worker but my aunt did not. Canadian immigration law piqued my interest since that time. I considered practicing criminal law while I was studying criminology but returned to my passion for immigration while in law school, where I completed an intensive program in immigration and refugee law. I then spent over six years working as an immigration lawyer at the Department of Justice Canada before starting Rashid Urosevic LLP, a firm focusing on immigration and citizenship law, with my business partner Rafeena Rashid in 2016.
Rashid: I was interested in this area of law before law school. I did my Master's thesis on the Safe Third Country Agreement and I worked at the Immigration and Refugee Board (before and during first year law school). I'm interested in the movement of people across geographic boundaries that were arbitrarily drawn many years ago and the barriers that have been erected to make movement more and more difficult from the South to the North and from the East to the West.
I articled in family law. This experience taught me that I did not want to deal with people when the are going through, what could be, one of the toughest times in their lives. Also, the fact that parents would use their children as pawns did not sit well with me. I knew I could not practice family law for a long period of time.
For the first two years of practice, I did criminal defence work and little civil litigation. I liked the civil litigation work and used these skills when I was at the Department of Justice (DOJ). I found criminal defence work difficult because of the types of offences my clients were charged with. The opportunity at the Department of Justice came at an opportune time. I did immigration litigation for the Federal government for over six years. This fit with the interests that I have in this area of law prior to law school. It seemed logical to stay within this practice area when Jelena and I decided to leave DOJ and start Rashid Urosevic LLP since I had an extensive amount of knowledge of the jurisprudence, process and government policy.
Q: What are the some of the biggest challenges you have faced through your career—where it was extremely difficult and perhaps daunting? Please describe these challenging events of your career and how you triumphed over them.
Urosevic: I articled in criminal defence, which included very long work days. The experience was difficult for me because I wanted a good work-life balance and could not imagine myself working 80-hour weeks like many lawyers.
I contemplated a career change at this point, but instead I took a break and had my first child. I then started working at the Department of Justice, which provided a good work-life balance. However, as the years passed, I wanted to have more control over my career and the cases I work on and decided to start Rashid Urosevic LLP in 2016.
Rashid: Finding my first law job was the most daunting experience of my legal career. I was looking for a position during the financial crisis of 2007-08. Most firms were not hiring. I did volunteer work and networking. I also told everyone I spoke to that I was looking for a law job. I got my first job through a lawyer that I used to encounter at the Immigration and Refugee Board.
Q: Can you remark on any particular court cases and jurisprudential shifts which you've had to incorporate into practice over the years?
Urosevic: There are many. Canadian immigration law is always changing. It is also largely based on policies and procedures set by Immigration, Refugees and Citizenship Canada (formerly Citizenship and Immigration Canada), which can change quickly, sometimes without notice. This makes immigration law a very interesting area to practice in but also quite challenging. Rules could literally change overnight.
Rashid: I echo Jelena's response above.
Q: Can you highlight some of the most satisfying moments in your time as a lawyer? Can you give some examples or momentous occasions in your career and describe their significance?
Urosevic: As rewarding as my work at the Department of Justice was, I started experiencing the true satisfaction of representing clients since I have been in private practice.
Clients often turn to me when they are down, for example when one spouse is facing possible deportation from Canada. Helping families stay in Canada together is very satisfying. Another example are individuals who come to Canada temporarily to work or study. Helping them stay in Canada permanently is a wonderful feeling. But the most satisfying is helping individuals who have previously received poor legal representation which lead to the precarious position they find themselves in. This is particularly significant because there are many immigration practitioners who do not provide competent representation to their clients.
Rashid: I am grateful for the knowledge and solid skills I acquired while working at the DOJ. Not to mention the great group of people I worked with.
That being said, dealing with people as just words on paper started to take its toll. I felt like I was losing empathy and compassion for people. The move to private practice and having actual clients has been very rewarding.
In the short period of time I've been in private practice, I have had the privilege of making a positive change in a number of lives, examples include reuniting family members here in Canada, assisting a woman and her child fleeing family violence to be able to remain in Canada where they are safe and assisting a young woman to move to Canada to pursue post-graduate work.
I also find satisfaction in mentoring young women who are thinking of going to law school or who are starting their legal career. This is very gratifying because I did not have anyone to speak to or ask for advice when I was starting out. I also tutor paralegal and lawyer candidates who are re-writing their licencing exams. Gratifying moments are the emails I receive from individuals I tutored, telling me they passed their exams and thanking me for the tips and advice I gave them.
Q: How has the practice of law shifted or changed through the time you've been a lawyer? Where do you see this direction going in the future?
Urosevic: Immigration law is becoming increasingly virtual - applications are submitted online, supporting evidence is shared in a cloud, client communications take place over email, phone and Skype. This makes a lot of things easier but also presents new challenges, such as dealing with technical issues and establishing meaningful client relationships without face-to-face interaction.
Rashid: I echo Jelena's response above and add that artificial intelligence may also play a bigger role in immigration law going forward. The Federal government is investigating, if not already using, AI to assess refugee claims and immigration applications.


Q: Which elements of legal practice do you think are destined to change the most in the coming decades?
Urosevic:The move toward an online-based, paperless legal practice will likely become more pronounced in the future. The need for office space and storage cabinets may be eliminated with documents stored in a cloud and electronic client communication and application submission. These changes will add flexibility to the practice of law. Physical space will no longer define a legal practice.
Rashid: AI may give clients an alternative choice when seeking advice with their immigration issue or completing their applications in non-complex cases.
Rafeena Rashid and Jelena Urosevic can be contacted by visiting their website.