Radan Rusev: a lawyer who likes his numbers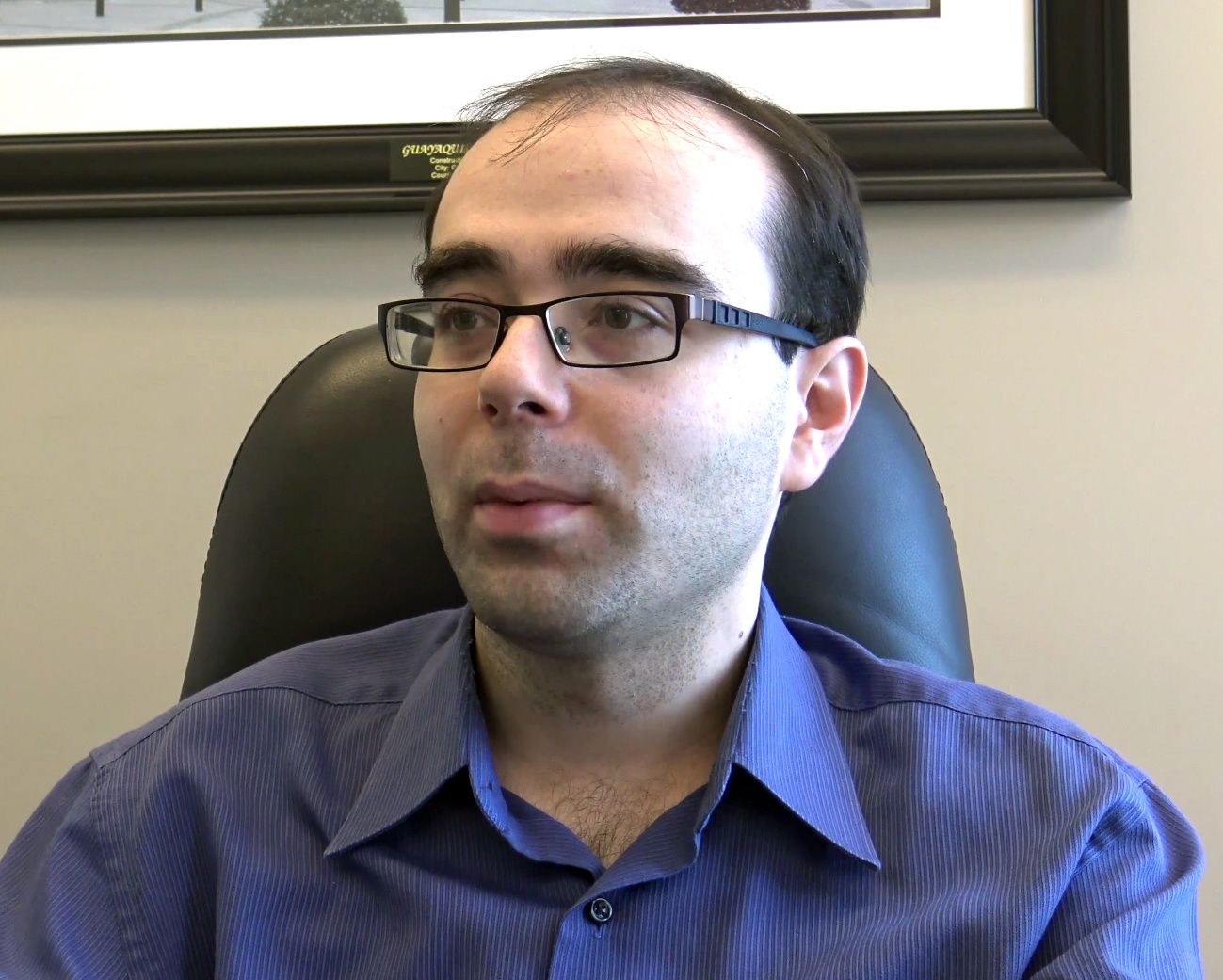 After all the paperwork is filed, the signatures signed, and the money handed over, Radan Rusev says the most enjoyable part of his job is when he's working with young people closing their first home purchase.
"It's always an emotional moment full of excitement," Rusev says.
Not all lawyers are content or proficient dealing with numbers, but for Rusev, it's his area of specialty. Like many lawyers just finishing law school, Rusev entered the profession by working at other law firms, where he dabbled in various areas of legal practice before eventually finding the niche that would come to define the majority of his career.
"It was the practice of real estate law that appealed the most to me, probably because I've always enjoyed working with numbers. The practice of law is so broad it's impossible to keep up with everything, so when I opened my own practice, I decided to focus primarily on transactional law such as real estate, wills and contract law."
Rusev has been working as a lawyer for seven years. He was first licensed to practice law in New York State in 2011 before eventually obtaining his Licence from the Law Society of Upper Canada (now known as the Law Society of Ontario, or LSO).
Perhaps it's no surprise that Rusev—a self-professed numbers guy—had an academic background in economics prior to becoming a lawyer.
Nevertheless, Rusev's biggest challenge is much like that experienced by any solo practitioner attempting to strike out on their own in the Canadian legal landscape.
"Law school does not prepare you in any way to run a business," Rusev says.
Billing, taxes, office rent, accounting, marketing, networking and other business skills were simply not taught during his time in school.
"I had to learn them all through trial and error. For a time, I didn't know if I could do it and considered shutting down and going back to work for someone else. I'm glad I stuck with it and I've made it through the hardest parts," he says.
Though he's been working as a lawyer for less than a decade, Rusev says he's already able to tell that real estate law is increasingly being digitalized.
"Mortgage instructions from most Lenders are coming in electronically through e-mail or specialized lender software, so real estate lawyers will need to be much more technologically savvy. I've heard rumblings of block-chain technology being used for future transactions simplifying things even further. It's possible that real estate in Ontario might eventually reach a point were a lawyer will no longer be required in the transaction," Rusev says.
This kind of observation might be a bit disheartening for someone whose income relies upon real estate law, but Rusev is optimistic as he speaks.
"Progress is good...I'm already diversifying into other areas of law just in case. I think even the practice of Law will become more digital with software and AI taking over a lot of transactional jobs from lawyers. Transactional lawyers will need to adapt and find new niches for themselves to avoid becoming obsolete."
When he isn't crunching numbers and closing real estate deals, or finalizing wills for his clients, Rusev says he doesn't like to spend time playing golf unlike many other lawyers in the Greater Toronto Area.
"I'm quite bad at it...my hobby of choice is board-gaming."
Radan Rusev is a Mississauga lawyer who can be reached through his firm, Rusev Law