Reflections of Gratitude:Four Reasons uLaw is Thankful This Thanksgiving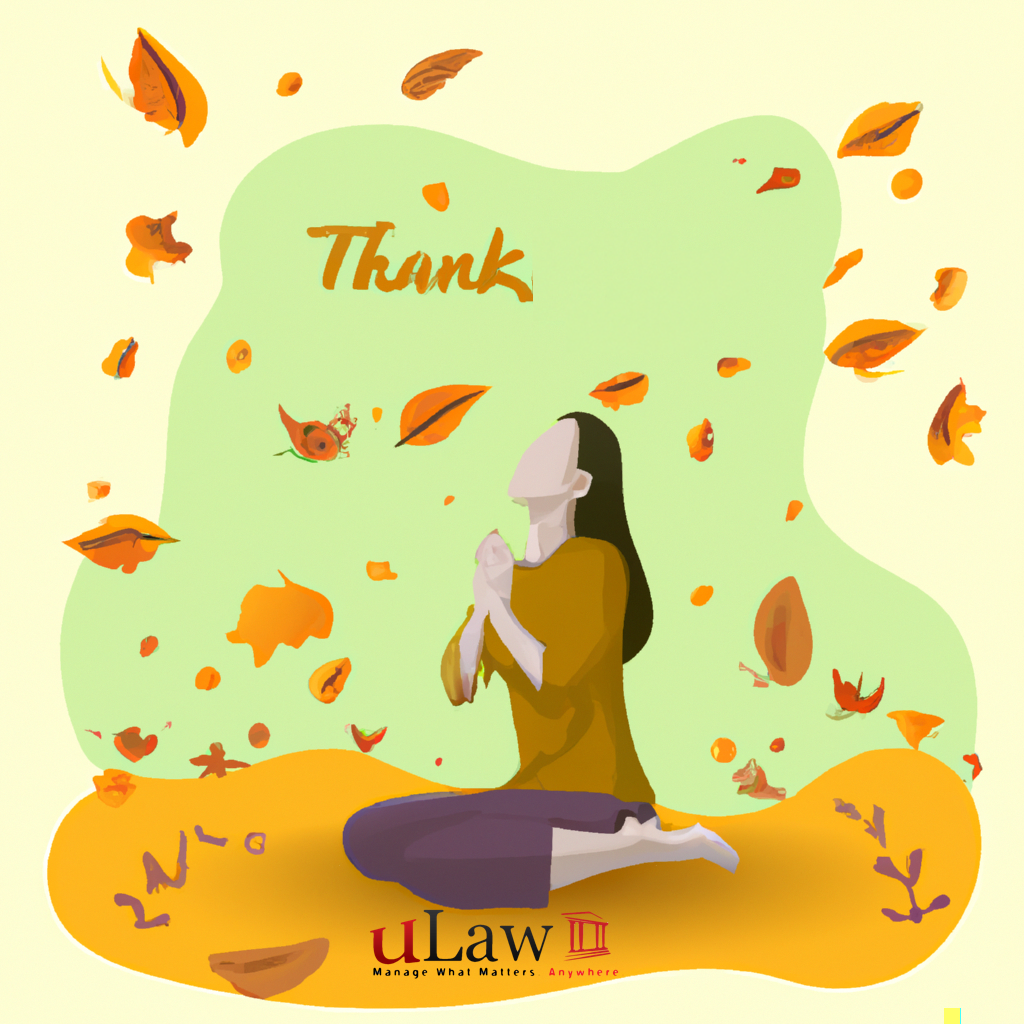 As Thanksgiving approaches, it's a time for uLaw to reflect on the many things we're grateful for. While there are countless reasons to give thanks, here are four special ones that stand out.
Our Valued Clients: At uLaw, we're immensely thankful for our dedicated clients who trust us with their legal practice management and accounting needs. Your feedback, loyalty, and continuous support inspire us to keep innovating and improving our services to meet your evolving requirements.
Dedicated Team: We're grateful for our incredible team that works tirelessly to provide top-notch solutions to our clients. Their hard work, expertise, and unwavering commitment are the driving force behind uLaw's success.
Technological Advancements: In the ever-changing legal landscape, we're thankful for the advances in legal technology that allow us to provide innovative features such as AI document generation, compliance tools, mobile apps, and more. These technological advancements empower our users to streamline their practices efficiently.
Positive Impact: Above all, uLaw is thankful for the positive impact we've had on the legal community. Our software helps lawyers and legal professionals navigate the complexities of legal practice management, ultimately saving time and reducing stress. It's incredibly rewarding to know that we're making a difference.
Professional Recognitions: In 2023, uLaw received prestigious recognitions, including the SourceForge Top Performer award, Capterra's Legal Case Management Software Shortlist, and GetApp's Category Topper. These acknowledgments motivate us to maintain our commitment to excellence and continuously enhance the user experience.
This Thanksgiving, uLaw expresses its heartfelt gratitude to everyone who has contributed to our journey. We look forward to many more years of serving and supporting the legal community. Wishing you all a wonderful and gratitude-filled Thanksgiving!