Spot Light: Q&A with Calgary litigator Alison Scott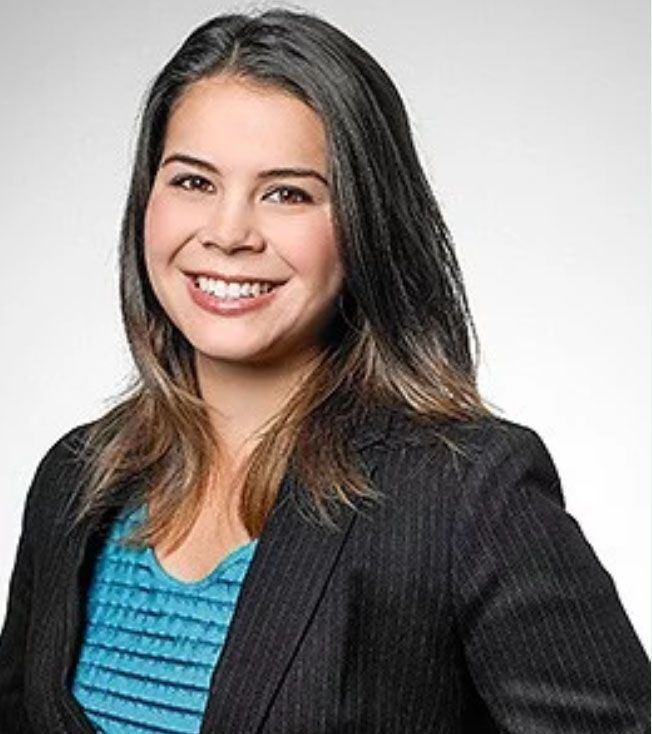 As part of its ongoing Spot Light series on Canadian lawyers, uLaw recently sat down with Alison Scott, a lawyer and litigator based in Alberta.
Unlike most lawyers (sole practitioners) interviewed for uLaw's Spot Light series, Scott works as an associate at Burnet, Duckworth & Palmer LLP, a large, well-established single-office firm operating in Calgary, Alberta.
uLaw spoke to Scott to get a better understanding of how she got her start in the field of law and also what her thoughts are on how the legal profession is changing.
Q: How long have you been a lawyer? And what's your academic history prior to getting your license?
A: I articled in 2014 and was called to the Alberta bar in 2015 after attending the University of Alberta. Prior to becoming a lawyer I received a Bachelor of Arts and Sciences from the University of Guelph with specializations in Biotechnology and Ethics for the Life Sciences.
Q: At what point in time in your life did you decide to pursue the field of law? Why did you make such a decision?
A: I always thought I might become a lawyer (my dad was a lawyer), but my interest peaked when I was studying biotechnology and saw the challenges arising in Canada with the law seemingly decades behind science and technology. Ultimately I decided not to enter that field of law, but that was where my interest began. I am still fascinated by and follow the evolution of law and regulation as it relates to research, science, and technology.
Q: What were your reasons for becoming the lawyer that you are today? Which areas of the law do you focus in, and explain your reasoning.
A: Litigation and advocacy has always been my primary interest. Resolving disputes for our clients is rewarding and I love the challenges of interacting with our Court system. I was born and raised in Alberta and knew I wanted to practice here. While I have a broad litigation practice, I focus on Alberta based disputes and issues that arise frequently here, including energy industry disputes.
My practice includes construction, oil and gas ownership disputes, insurance matters, director and officer liability, and general contractual disputes. I enjoy this broad practice and learning about each of my clients as we work together. My practice allows me to be connected to what my clients do, their industries, and their interests.
Q: What are the some of the biggest challenges you have faced through your career—where it was extremely difficult and perhaps daunting?
A: Private practice law is rewarding, but challenging. The time and energy commitments are immense, and lawyers can struggle to handle the pressures they face from their clients, co-workers, and adjudicators. I think it's temporally appropriate with recent campaigns about mental health awareness to comment on the stigma and silence that surrounds mental health issues that affect many professionals, not only lawyers.
For me personally, I have had to work hard on taking care of my mental and physical health as I move through my career. There are often not enough hours in a day, but if we can make time for one more billable hour, we need to make time for our own health too. It's especially important for young professionals to seek help when they need it, and be open about the struggles they are facing so that they can have a healthy foundation for their careers.
Q: Can you remark on any particular court cases and jurisprudential shifts which you've encountered and had to work around while being a lawyer?
A: Our court systems in Canada are overburdened. Trials are becoming less and less prevalent and seeing a matter through to final completion in Court can be prohibitively protracted for many clients. We've have to shift our mentality to adjust to this reality. We have had to work to provide our clients with options to use expedited tracks through the court system and to explore alternative dispute resolution, where appropriate. In Alberta, parties sometimes turn to mediation and arbitration even to solve interlocutory matters, given the delays they can face in scheduling the matter in Court.
The biggest shift as a litigator has been the broadened scope of summary judgment and dismissal applications. These applications are very prevalent now and have become a means of adjudicating quite complex disputes. We've also seen an increase in binding alternative dispute resolution, including the less common (in Alberta) binding Judicial Dispute Resolution. These processes are interesting options for our clients that carry their own risks and rewards, and it has been a shift to the traditional trial mentality. Lawyers have to think about disputes differently from the outset given the realities of our court system.
Q: Can you highlight some of the most satisfying moments in your time as a lawyer?
A: As a litigator, I always remember the biggest moments in the Courthouse. In Alberta, it starts with the special experience of being called to the bar in a personal ceremony. For me, I will always remember my first stuttered application while articling and the first written decision with my name on it (thankfully it was a win). However, the most satisfying moments are when you can see a client's positive reaction when a dispute is resolved, no matter where it happens. Many of these matters never reach the inside of the courtroom, but the primary goal is always the client's satisfaction. Seeing a dispute resolved successfully so that your client can go on with their business is the absolute highlight for me.
Q: How has the practice of law shifted or changed over the time you've been a lawyer? Where do you see this direction going in the future?
A: Technology's perpetual acceleration affects everyone. The practice of law is no different. It changes the practice itself, for example with 24 hour communication, developments in legal research, court e-filings (sadly not in Alberta yet), paper-free trials, document management, and practice management. Just ask any junior lawyer who has had to review one hundred thousand emails produced in a lawsuit!
Technology also changes how our clients' businesses, which in turn changes how we approach every matter. Litigators have to become experts in highly specific aspects of their clients' business in order to properly represent them. We have to keep up with their technology too. The core nature of disputes haven't really changed, but the way that we attack them necessarily has to with the way that business are run. Technology gives clients expectations that can sometimes be unrealistic when it comes to litigation. I think these technological developments are positive, and my hope is that our judicial system can keep pace.
Q: How do you think the legal profession will change in the next 10 years?
A: I am excited by the increased diversity we are seeing in the justice system. I don't think there's any disagreement that our legal system has historically been less diverse than our population. It's so important to see representation in the legal system that mirrors our diverse culture here in Canada. When women, immigrants, indigenous, and marginalized populations are represented in our justice system, it increases confidence in the system and allows the system to evolve and reflect the people it serves.
There is always room for improvement, but I think that this diversity in lawyers, legislators, adjudicators, and other representatives will allow our justice system and law to evolve in concert with the values and expectations of our diverse and multicultural population.
uLaw offers free CPD credits for N.B., B.C., and Ontario licensees. Sign up today!
Tags: Legal Spotlight, Alison Scott, litigator