Spot Light: Q&A with Criminal Lawyer Lori Anne Thomas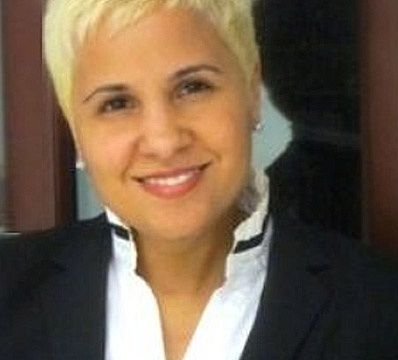 Prominent Toronto lawyer Lori Anne Thomas spoke with uLawPractice about how her career started and also her thoughts on what impacted her career the most.
Since she got her start in law 9 years ago, Thomas has become well known as a criminal lawyer and has since obtained awards for her work. As part of uLaw Practice's Spot Light profile series, we've also asked Thomas about her thoughts on how the criminal justice system is changing in today's legal landscape.
Q: At what point in time in your life did you pursue law and why did you make such a decision?
A: I was working for Harlequin and pursuing a degree in Psychology in order to become a psychologist. A close friend encouraged me to go into law, as she felt it was more my personality. My friend and her mother helped me research what it would take to be a successful applicant to Osgoode Law School.
Q: What were your reasons for becoming the criminal defence lawyer that you re today? Why not other areas of the law?
A: Initially, I intended to pursue a career in family law. However, in my first summer and my second year in school, I worked with a criminal defence lawyer (now, Justice Nyron Dwyer). I also had the opportunity to work with at-risk youth as a research assistant. The students indicated that they did not have people who they felt would fight for them, but instead were more part of the system. As I continued to work in both areas, I realized that I would be better suited and fulfilled working in criminal law.
Q: What are some of the biggest challenges you have faced through your career, where it was difficult and perhaps daunting?
A: The business end is the most daunting. My mentor/employer Gregory Lafontaine involved me in the business operation when I was his associate. Nevertheless, it is certainly a monumental portion of your time as a sole practitioner.
Q: Can you remark on any particular court cases and jurisprudential shifts which you've had to incorporate into your defence of clients in recent years?
A: The most significant was R. v. Grant, [2009] 2 S.C.R. 353, which was released within weeks of my call to the bar. Everything I was taught about the exclusion of evidence had to be adjusted to the new state of the law.
More recently, R. v. Jordan, [2016] 1 S.C.R. 631 has created a significant change in the daily workings of criminal law, both positively and negatively. Now, there is more focus on overcharging and the prospect of conviction. However, there is a by-product of where Defence counsel feel pressure to fill every available day. In speaking to other counsel, including Crowns, there is even more stress on the people who are part of the system. I suspect that this is part of the growing pains of adjusting and it will, hopefully, level off to allow all counsel to be able to manage expectations, the rights of the accused persons and their own well-being.
Q: Can you highlight some of the most satisfying moments in your time as a criminal lawyer?
A: I have had a client who pled guilty to a drug possession matter, but able to keep his job. It was not his first drug-related matter, but it was his last. He maintained that job and found a stable life. It was early in my career and it stayed with me to not resolve that people cannot change.
For the clients who have been acquitted, it is satisfying to be able to either change the course of someone's life or have them return to a sense of normalcy.
How has the practice of law shifted or changed over the time you've been a lawyer? Where do you see this direction going in the future?
The practice has not changed significantly. Unfortunately, I see a potential for a quasi-public defender system coming in place. The United States has shown the difficulties with this approach to law and justice. Further, not taking away from the Duty Counsel who assist accused persons in bail courts or on minor-offence pleas, I do not see it as more economical to have more government employees in the practice.
Whether someone has a criminal record or not, that person deserves to have someone invested in reviewing the evidence and assessing the outcome or representing them at trial. The Defence of someone against state allegations is the bedrock to a democratic society's criminal justice system. It should be protected.
It is my hope that we are moving to a more technology-based system for those events that do not require the personal appearance of justice participants. In comparison to other provinces (e.g. Alberta) and the United States, we are technological decades behind.
Lori Anne Thomas is a Toronto based criminal lawyer who runs Thomas Defence. She can be reached online by visiting her website.