Spot Light Q&A with Darcy L. Purdy, paralegal and notary public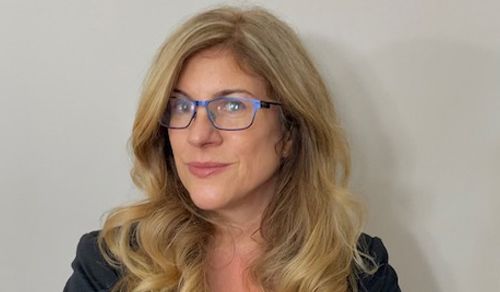 It is often through their former careers that paralegals end up getting an introduction to certain elements of the law before pursuing the profession.
This is the case for Darcy L. Purdy, an Ontario paralegal and sole practitioner who recently sat down with the uLaw team to be featured in this week's Spot Light interview.
Frequently throughout the year uLawPractice's editorial team showcases and profiles members of the Canadian legal landscape to get a sense for how these practitioners first got their start in the field of law, how they perceive their career thus far, and where they see the profession going in the future.
Purdy was licensed in 2017 as a paralegal after attending Seneca College's paralegal program. Presently she works at her practice, Guiding Legal Services, where she provides notary public services in addition to representation for small claims, landlord and tenant board, human rights and employment law.
Q: What were you doing for work prior to going to school to become a paralegal at Seneca?
A: "I worked in procurement and negotiated with suppliers. I was also a union representative. I decided to pursue law while I was still a union representative because I felt that members of the union deserved someone educated to represent them. I started off taking contract law and--lo and behold--I loved it. My passion continued as I graduated with Honours from Seneca College Paralegal Diploma program."
Q: What were your reasons for becoming the legal practitioner you are today? Why do you focus on the areas that you choose to specialize in?
A: "I truly love helping the public gain access to justice for their legal matter at affordable rates.
Q: What were some of the hardest parts of getting started as a paralegal?
A: "One of the biggest challenges is the huge learning curve encountered once you hang the open sign on your business. There is a lot to learn aside from what they teach you in school. I have conquered this by only taking a few cases at a time and really studying the case law and legislation to understand if the client has a case with the evidence and material facts which they present to me."
"I have found uLaw's practice management and legal accounting system very helpful to adhere to being compliant with the Law Society rules and guidelines."
Q: What are some changes you've noticed since becoming a paralegal?
A: "I think with Covid delays to courts, specifically the landlord and tenant board, has been very challenging these days."
"I have been able to negotiate with the opposing party a fair settlement, I believe my days of being a union representative and negotiating contracts for memberships has come in handy during these tough delays at the landlord and tenant board and courts in general."
Q: Can you tell us about your most satisfying moments working as a paralegal?
A: "My highlights are helping people and giving the public hope that someone really understands their case and cares about the outcome and especially the client."
"I find compassion, respect and treating other people the way you would like to be treated goes a long way."
Q: How has law changed since you've started working?
A: "I really like the online hearings to keep everyone safe and the improvement in technology for access to justice."
Q: How do you think the legal profession will change in the next 10 years?
A: "I think technology will help the general public obtain access to justice. I also look forward to improvements in legislation to help the public with issues which have caused so much hardship for people in different areas of landlord and tenant law. For issues that repeat themselves, I hope there is a shift in both technology and legislation to create a pathway for the public to gain better confidence in the legal system."
"I feel honoured and privileged to be able to provide the public with access to justice. My motto is simple: treat others as you would like to be treated, be honest and fair; and state the facts with evidence, legislation and case la