Spot Light: Q&A with employment lawyer Ellen Low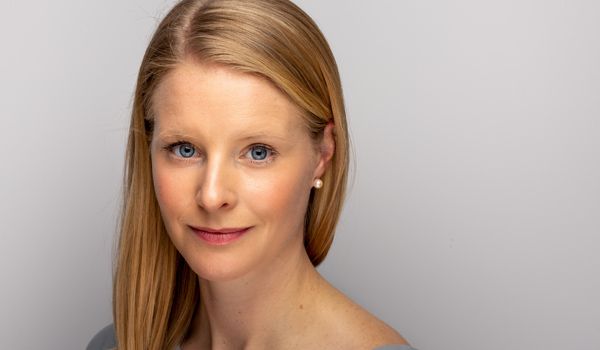 For Ellen Low, this year has been far from business as usual for the Toronto-based employment and human rights lawyer.
The onset of the COVID-19 pandemic has drastically altered the Canadian legal landscape as a whole, but Low says that this is especially the case when it comes to employment law in Canada. After a decade of practicing employment law and HR relations, Low opened her own private practice to provide advocacy for all facets of employment and HR law. One of her specialties is also in mediation advocacy in addition to representing clients in courts and at tribunals.
uLawPractice recently interviewed Low to learn more about how she got her start as a lawyer, and how she's perceived the events of the past year as it relates to the practice of law as a whole in Canada.
Low was first called to the bar in 2008 after attending the University of Ottawa and Queen's University.
Q: Prior to getting your license, what type of work were you doing?
A: "I have a long and weird history of summer jobs prior to law school: I worked for the federal government, in a pond, teaching adults to swim, for the OPP doing marine search and rescue, for the Crown Attorney on criminal matters; as a lifeguard instructor and server among others."
Q: That's a lot of jobs! At what time did you make the decision that you were going to work towards becoming a lawyer?
A: "A history professor who I liked and admired suggested that law might be a good fit for me. We don't have any lawyers in my family; so it hadn't crossed my mind. That was in my third year of university."
Q: Why did you specialize in human rights and employment law?
A: "I knew that I wanted to work with people and not on mergers or acquisitions, or corporations. That meant that labour and employment law were a good fit, especially from a small business or employee-side. I also really liked administrative tribunal litigation, so human rights work was a good fit."
Q: Has much changed in the way things are done in these areas of the law?
A: "I'm seeing more and more employment law practitioners. And also, I've noticed more technology incorporated into litigation and file management. Not that long ago it was pretty unheard of to be a paperless or paperlite law firm, and now that seems significantly more common."
Q: Can you tell us the difficulties and challenges you've encountered during your time as a lawyer?
A: "I can't say I conquered all of my challenges. I lost a trial a few years into practice, and lost a Canada labour code arbitration a few years later, and both times, it really made me debate quitting law. I was just so dissatisfied with the process, the decision, the outcome, the impact on the client. It all seemed very arbitrary."
"Knowing the process, I am now and always have been a proponent of other resolution processes other than civil trial. Be that mediation, arbitration, or other ADR."
"If anything, I've channeled those experiences into being comfortable both with civil trials as well as arbitration but quick to point out to my clients that they aren't perhaps as exciting as they think they will be. If we have to do it, fine, great actually, as I really do enjoy it. But is there another reasonable way forward? Let's explore that."
Q: Are there any particular court cases or regulatory changes that you've encountered and had to adapt to while working as a lawyer?
A: "There have been too many to mention over the last 6 months alone in employment law. The onset of COVID-19 and the influx of legislative and procedural change has changed both the substance and procedure of the law at the same time."
Q: What are some of the most satisfying moments you've experienced while working as a lawyer?
A: "Because we are client-focused, I'm happy when the client gets what she wants. And that doesn't always mean money, or more money. Part of my job is to explain what is possible, and to work collaboratively to try to get that degree of satisfaction for the client."
Q: How has the practice of law shifted or changed over the time you've been a practitioner? Where do you see this direction going in the future?
A: "Law seemed to be moving to embrace more technology pre-2020, but 2020 has really flipped the switch.
"I spoke at a paperless or paper-lite practitioner conference before COVID-19 hit and the idea of a digital file and electronic hearing were pretty far beyond for most people. COVID-19 has brought those issues to the forefront and made the profession adapt."
"At our office we were lucky; predominantly paperless, remote-able, and thinking about issues like video examination, digital trials, and video hearings before COVID-19 hit. Since our opening we've embraced technology, predictive analytics and AI where it is appropriate."
"In the future I think we will see more ADR, more hearings, and more matters being heard by video. It is more efficient, saves travel, parking, traffic delay, and allows those with mobility issues to be seen and heard where they are most comfortable – in their homes.  I don't see that changing back to forcing people to be in the same room anytime soon."