Students to learn uLaw at Seneca College paralegal program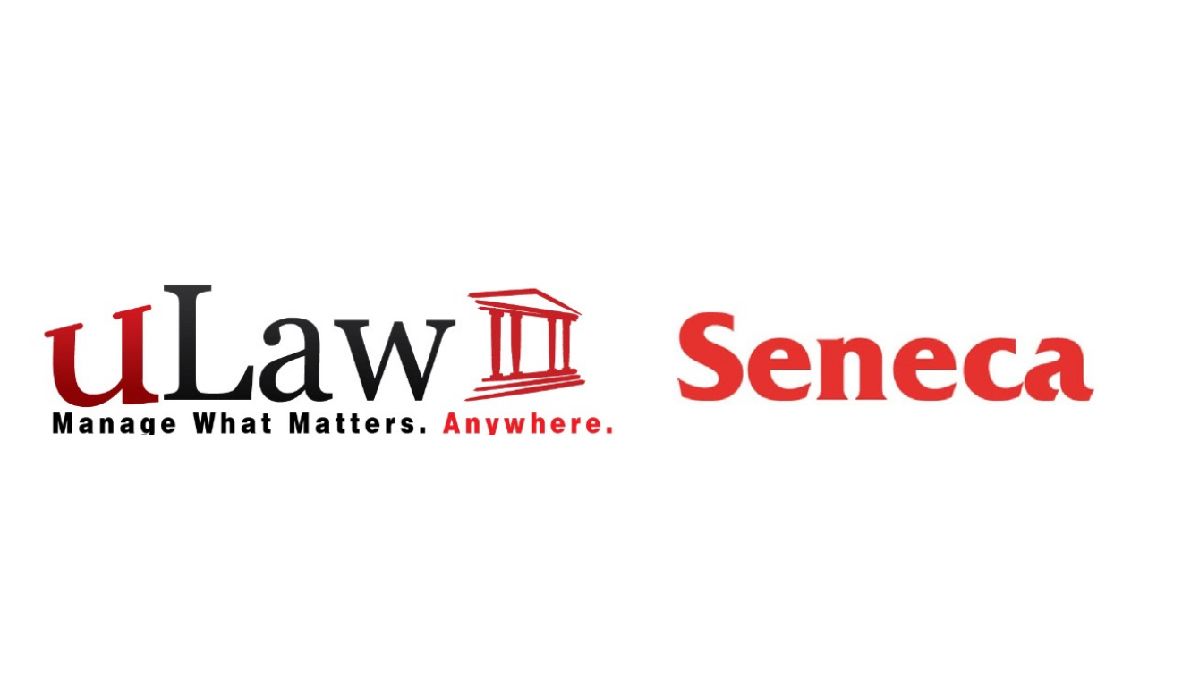 July. 26, 2021—uLawPractice partners with Seneca to support paralegal students and faculty with practice management and legal accounting.
Seneca students will soon be learning how to handle their books and records as paralegals with the use of uLawPractice within the classroom. uLaw is Canada's most trusted cloud-based legal accounting and practice management software
In July, uLawPractice partnered with Seneca to outfit the school with free self-managed access to uLaw's EDU environment. Students and staff are able to log into their own practice accounts and conduct exercises that they will later be graded on.
With the software, teachers can monitor a student's progress with the production of accurate accounting books and recordings, including other important areas such as practice management, audit compliance and account reconciliation. All of these clerical duties are highly important for legal practitioners, particularly paralegals, who will be subject to thorough auditing standards upon being granted a license to practice law later in their careers.
"Autumn 2021 is going to be an exciting term for paralegal and law clerk students across Ontario. We are proud to say that uLaw's EDU system is now in use in the vast majority of schools teaching legal accounting and practice management," says uLawPractice CEO Terry Curtis.
Founded in 2010 and with its headquarters in Ottawa, uLaw works as a powerful browser-based practice management system which handles bookkeeping, form automation, and intricate trust and general accounting procedures.
One of the greatest virtues of the system, apart from its "made in Canada, for Canadian practitioners' ethos, is that the software is embedded into cloud infrastructure, meaning that it doesn't rely on local files to be stored on a computer.
uLawPractice is currently used by hundreds of law offices across Canada to handle practice management and legal accounting.
EDU Contact:
Sam Cooley, Spokesman/Director of Marketing
613.434.9979