Tax Court appoints two new judges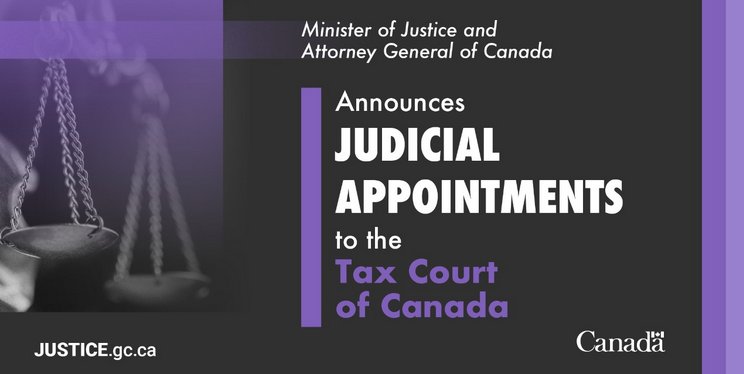 Two new judges will be making their way to tax court soon after being appointed by Canada's Minister of Justice and Attorney General, David Lametti.
Jean Marc Gagnon and Joanna Hill are being appointed to serve the Tax Court of Canada. Their appointments are part of a budget implementation act passed last year.
Gagnon is no stranger to tax law. The vast majority of the newly-appointed judge's career has revolved around tax law. For more than a decade, Gagnon has worked as both partner and associate lawyer in various high profile law firms, most often dealing directly with tax resolution and controversy and litigation involving tax implications.
"I wish Justices Gagnon and Hill every success in their new roles. I know they will serve Canadians well as members of the Tax Court of Canada."
—The Hon. David Lametti, Minister of Justice and Attorney General of Canada
Often a speaker at conferences for tax associations or research institutes, Gagnon is well known in various circles for his area of expertise. He earned a masters degree in taxation before being called to the Quebec bar in 1989.
Hill is also a specialist when it comes to tax assessment. Through her career, Hill has appeared in the Tax Court before. Prior to being appointed as a tax court judge, Hill was working for the Department of Justice in Ottawa.
In the past, Hill has presented at training conferences and symposiums for the CRA and for Justice Canada.
Since 2015, the Superior Court has appointed more than 515 judges. According to the justice department more than half of those appointed are women. The department also outlines that a lot of visible minorities can be seen among those who are appointed, including but not limited to Indigenous, LGBTQ2+, and those who self-identify as having a disability.