Tech update: Client portal can send email directly to clients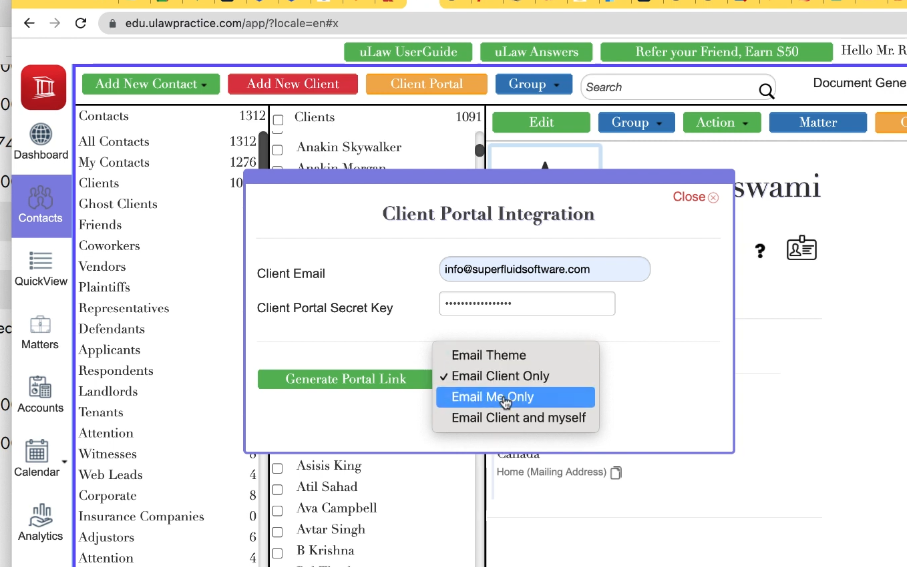 Emails can now directly be generated and sent to clients when they use the uLaw Client Portal.
Existing uLaw users may be aware of a feature released called the "uLaw Client Portal", which was created so clients can enter their own information by visiting a web link, and the fields they fill out will automatically be added into the uLaw system.
This feature was developed and released during the height of the Covid-19 pandemic in an effort to cut down on face-to-face interaction but has since become a useful tool to collecting important data about a client in a safe, secure, and also efficient manner. Our developers have recently updated this feature with a new tech update.
How it works
When attempting to create a client portal link, there is a new dropdown menu beside the "Generate Portal Link" which can be selected.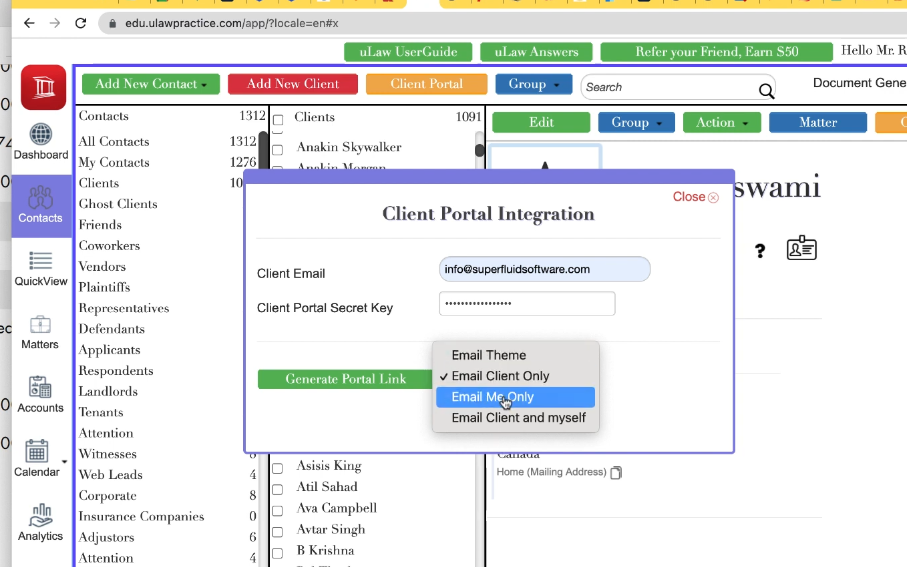 When you choose one of these options and generate the link, it will send an email directly to the client.
Now, when the link is created, the link will end up in their inbox so they can get started even faster than before.
You will get a notification that they've finished the client portal form.
Now you dont' need to personally send an email to a client if you don't want to, thereby cutting down on manual tasks.
Sometimes however you might want to be manually sending the email yourself in case you want to add additional instructions or to test how it will look like before sending.
Note: depending on what email service your client uses, you might end up finding that it is ending up in their spam folder. To cut down on this we suggest you choose the option "Email Client and Myself" to validate whether your spam catcher wrongly detected this email as spam.
You can watch the video below to see a detailed walkthrough on this process.