Tech update: iPhone iOS update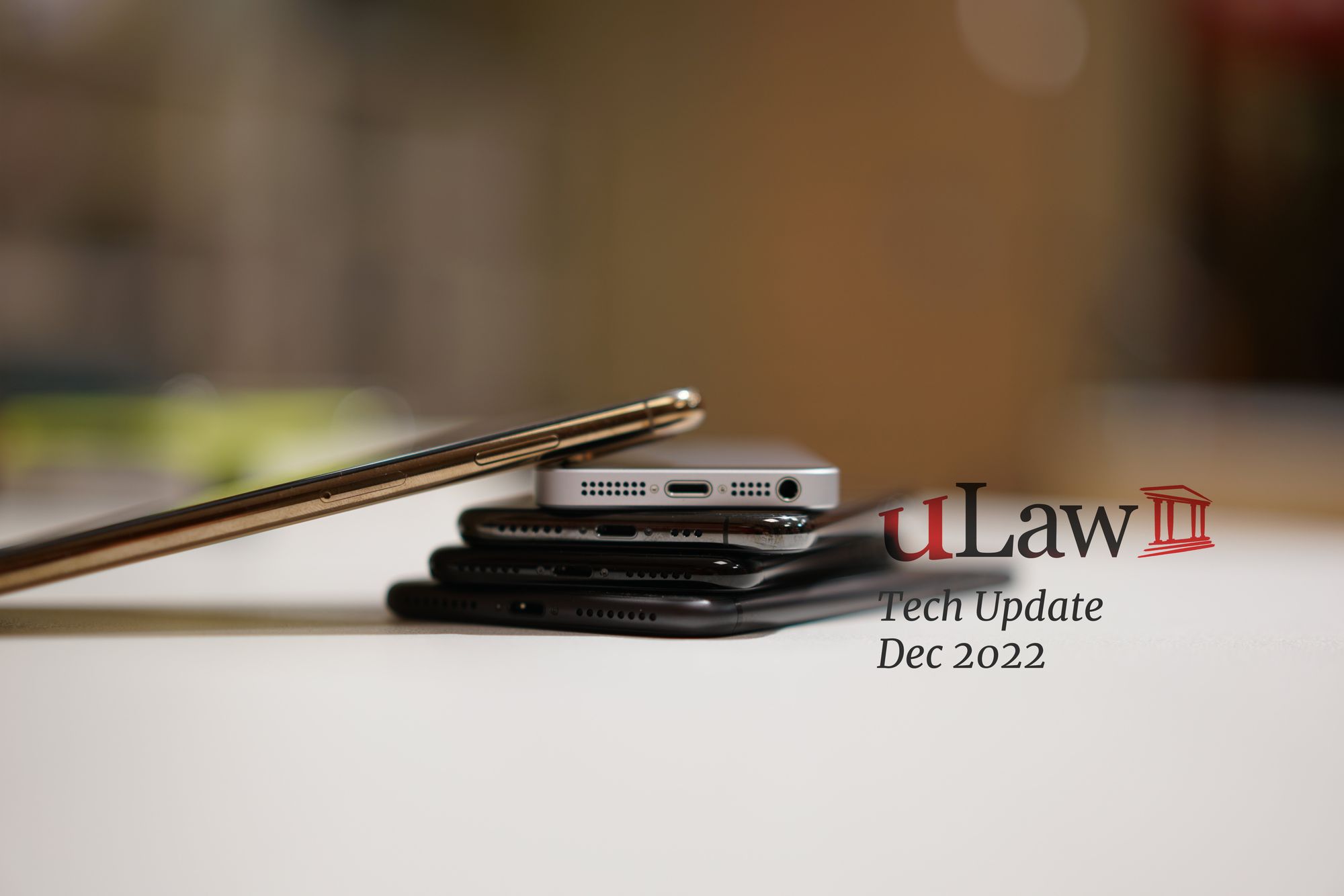 In uLaw's recent 2023 January tech update, mobile app developers implemented several new features for the iPhone version of uLawPractice.
Here are some of the new updates recently implemented and rolled out to the iPhone app version of uLaw:
1. Latest version upgrade-  Part of the updating process was to adapt the application to the latest version, Apple 14 pro.
2. uLaw iPhone Calendar Upgrade - Developers have made the calendar more navigable. Users may simply swipe left or right. If you select a date, it will show how many events exist for each day, and it will show details of the event beneath the date. This is not dissimilar to many enterprise level calendar widgets and applications currently in use today by the vast majority of phone users.
3. Matter Status - Users are now able to check of matters are active or, closed or archived from within their phones.
4. Client Analytics Upgrade - In previous versions of the Apple iPhone and Apple Watch version of uLaw, it wasn't possible to see the full scope of analytics reports available in the desktop version of the software. Since this new update, that's since been changed, and now all analytics can be viewed. For the newest apple watch version, there is more space, so this means it's easier to fit more analytics on to the screen. The crown icon is used to scroll for more information.
5. Docket-able email/telephone calls from phone - It is now possible to docket emails and telephone calls originated from a contact from additional parties.
6. Docket Upgrade - Users are now able to docket from the contact, matters, and additional parties. All that's required is for a user to select a phone number or email and after the email/call is conducted, you can docket by simply choosing the matter it's associated with once you switch back to uLaw.