uLaw makes Captera 2023's shortlist awards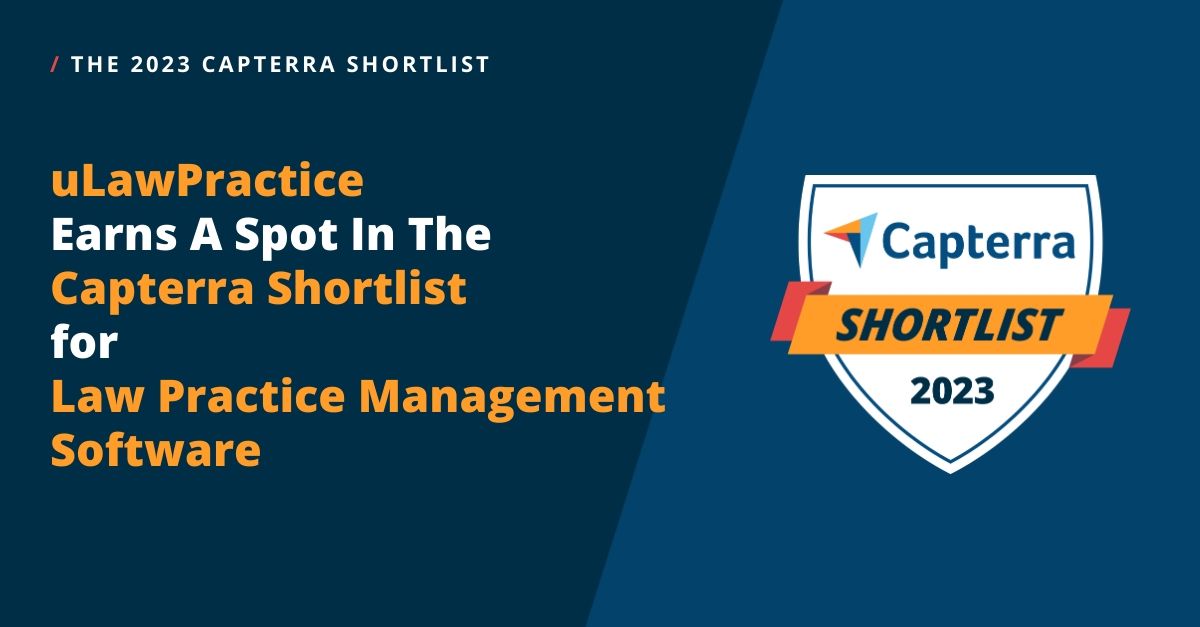 uLawPractice is named in Capterra's Shortlist Report for Legal Accounting and Practice Management software.
OTTAWA, ONTARIO - Nov 13 2023 - uLawPractice announced today that it is named a top software product by Capterra, a free online service that helps organizations find the right software.
"As a purely Canadian company, serving only the Canadian market right now, it's nice to see we are included in the same list alongside the much larger markets of America right now for the software we deliver," says CEO of uLawPractice, Terry Curtis.
Capterra Shortlist is an independent assessment that evaluates user reviews and online search activity to generate a list of market leaders in the Law Practice Management space that offer the most popular solutions. The law practice Shortlist report is available at this link.
What sets uLawPractice apart is its comprehensive legal accounting suite which is built into the practice management component. Users handle all their bookkeeping and financial management work within the same interface; subliminally following rules and regulations laid out by both the Canada Revenue Agency and their respective Law Societies.
When it comes to the popularity metric at Capterra's shortlist, uLawPractice is included with much bigger companies focused in major metropolitan areas of the United States. Canada, with close to 10 per cent of the USA population, is a much smaller place to be in, but nevertheless uLaw remains popular enough despite the size differences of US neighbors.