uLaw nominated for various categories of Reader's Choice Awards 2018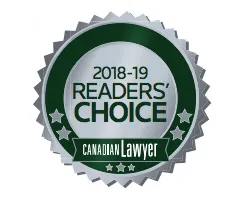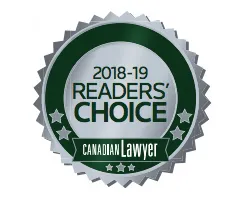 The team at uLawPractice is pleased to announce that our software has been nominated for several categories in the Canadian Lawyer Reader's Choice Awards for 2018.
The categories our software falls under are the following: Calendar & Docketing Software/Solutions, Case Management Software/Solutions, Cloud-Based Practice Management Software/Solutions, Matter Management Software/Solutions, and Time & Billing Software/Solutions.
With the continued support of our many users across Canada, the team at uLaw prides itself on being able to deliver all of these tools to lawyers and more.
"To date, uLaw remains to be Canada's only practice management and legal accounting software currently on the market, designed by Canadians for Canadians in mind. We've spent a long time crafting a digital assistant for law firms that's both affordable and effective, particularly for sole practitioners," said Terry Curtis, CEO of Superfluid Software.
The team at uLaw practice is urging our loyal customers to vote for our software in the upcoming Reader's Choice Awards, for all eligible categories!