uLaw now supports gender neutral titles/prefix's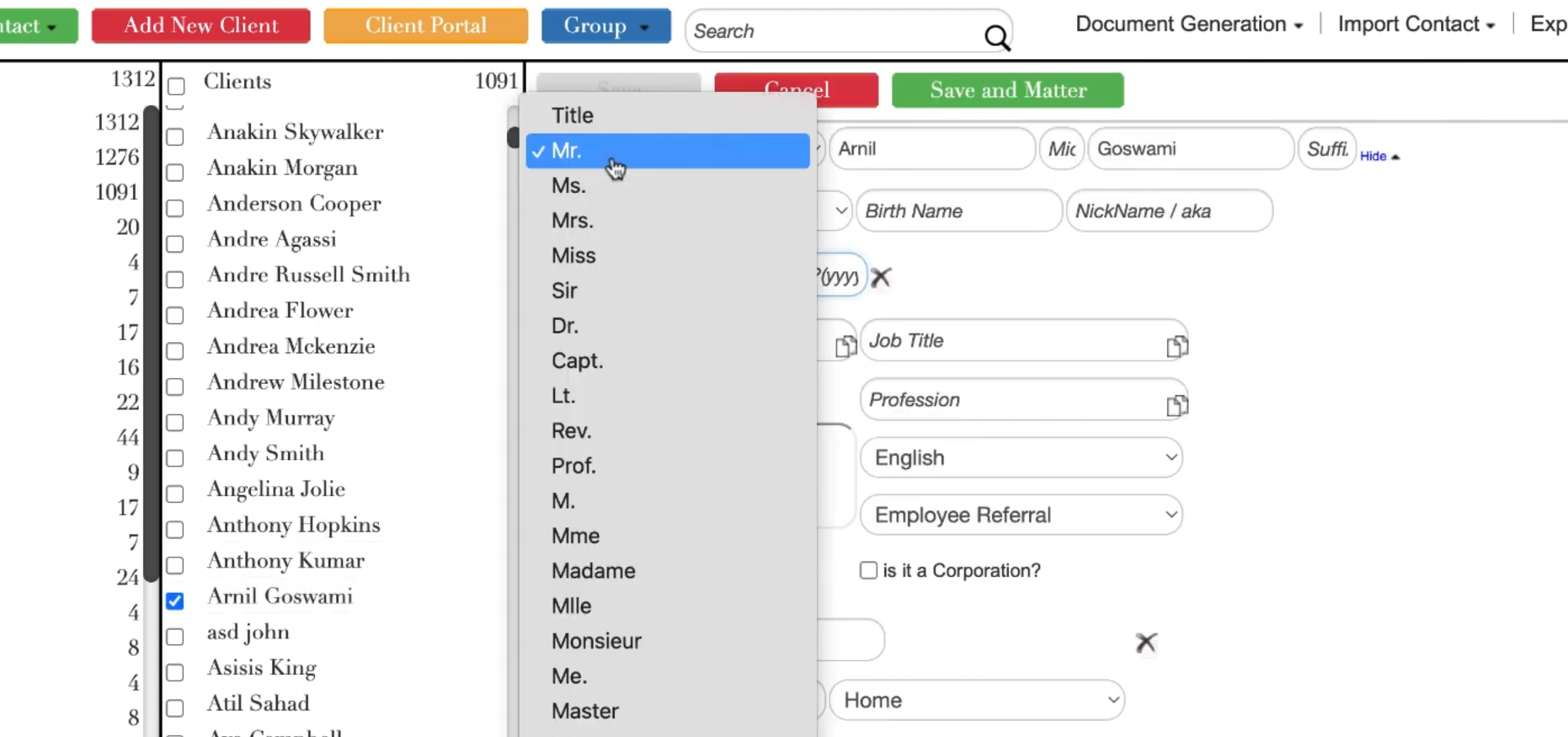 uLaw just got a whole lot more inclusive.
In a recent update, uLaw developers implemented a new feature which can be incorporated into the settings of any contact inputted into the uLaw system.
In an effort to be more inclusive, uLaw has added the option for contacts to select specific honorifics/prefixes which are gender neutral such as Mx.
Whenever a new contact is created, the prefix can be selected so that it shows up in all instances where prefixes normally would, such as signatures, and anything produced with document generation in the software.
Identities can now be gender neutral. The software will have more updates in the future and is expected to get more features for gender neutrality and equality. The team is looking for input.
You can watch the video on how this works: