uLaw Spot Light Q&A with Jesumiseun Olayinka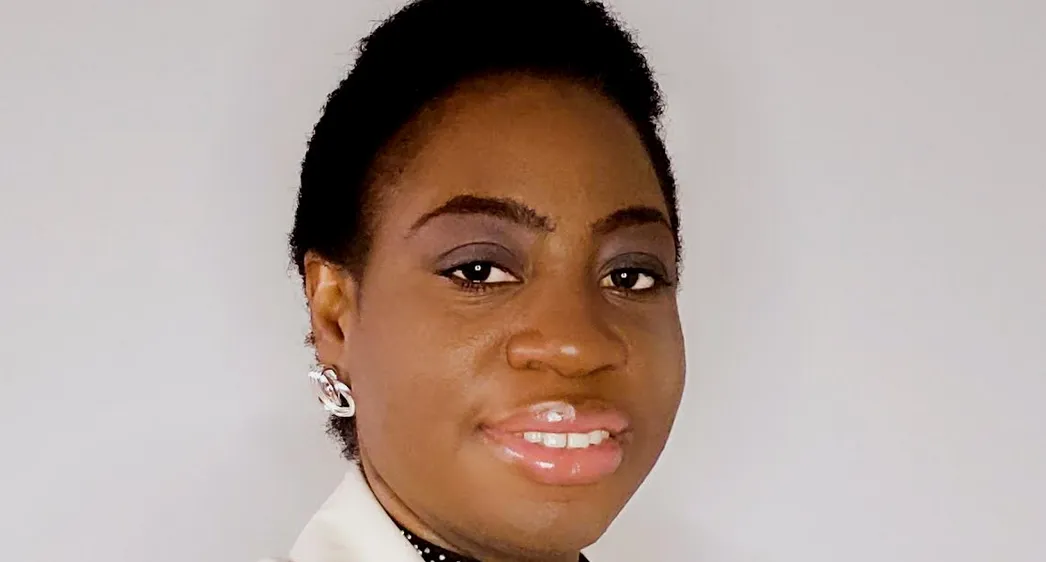 As part of its ongoing goal of showcasing the lives of legal practitioners across Canada, uLawPractice's Spot Light authors recently had a chance to sit down with Discovery Law Firm's' Jesumiseun Olayinka.
In addition to have been a lawyer since 2010, Olayinka is also a member of the Nigerian Bar. In 2020 she became a member of the Law Society of Ontario.
Q: At what point in time in your life did you decide to pursue the field of Law? Why did you
make such a decision?

A: "I decided to study Law right from junior Secondary school. The decision to pursue Law is
influenced by various factors, such as my personal interests in the field of Law. My Dad, a legal
practitioner and a law lecturer, also influenced me."

Q: What were your reasons for becoming the legal practitioner who you are today?

A: "My reasons for becoming the legal practitioner I am today is borne out of my desire to positively
impact society, promote justice and fairness and defend the rights and interests of others.
Which areas of the Law do you focus on."
"My area of practice includes Real Estate, Business Law, Immigration and mental health law."
Q: Are there any trends that you've noticed during your practice?
A: "As a legal practitioner, I have observed several trends in my legal practice that have emerged
over the last couple of years. One such trend is the use of Technology and Artificial Intelligence.
Technology is fast transforming the legal industry. Technology is making legal services more
accessible and efficient. Technology has helped modernize legal research, document review,
contract drafting and review process, and document generation, leading to increased productivity
and accuracy."
"As a result, many lawyers are investing in IT solutions to improve their workflow
and client experience. As the legal industry continues to advance and adjust to changing societal and technological trends, we expect to see further innovations and changes in the years to come."

Q: What are some of the biggest challenges you have faced through your career--where it
was extremely difficult for you, professionally, and perhaps daunting? Can you explain
your challenges and how you conquered them?

A: "As an internationally trained lawyer who immigrated to Canada, the most significant challenge I
faced throughout my career is starting my career as a lawyer again in Canada. The lawyer
licensing journey in Canada is not an easy walk in the park with several examinations,
particularly as a new immigrant trying to adapt and settle into a new society, with a toddler and a
baby, studying for a Diploma course as an Immigration Consultant, job hunting to gain Canadian
work experience and eventually working with the Ministry of Attorney General in Ontario
almost all at the same period."

"With the support of my family and friends, I was able to pull through all these challenges, I
qualified within a short period of time and I started my private practice almost immediately.

Q: "Can you remark on any particular court cases and/or regulatory changes/shifts which
you've encountered and had to work around while working in the field of law?"

A: "One of the regulatory changes in the field of law is Medical Assistance in Dying (MAID). On
March 17, 2021, changes to Canada's MAID legislation became law."
"This regulatory change in law was as a result of the Superior Court of Quebec ruling that it is unconstitutional to limit access to medical assistance in dying only to those whose natural death is reasonably foreseeable. This decision was in response to a case brought by two Quebecers with severe
disabilities who argued that the current law unfairly discriminates against them. The federal government amended the legislation to allow for access to MAID for those who are suffering
intolerably and whose natural death is not reasonably foreseeable."

Q: Please highlight some of the most satisfying moments in this career? Without being too
specific (client confidentiality, etc) can you give some examples of momentous occasions in
your career and describe their significance?"

A: "As a professional in my field, the most rewarding experiences in my career involve helping my
clients attain their objectives. Over time, I have had numerous instances where clients have sent
me personal messages or emails expressing their contentment with my services. This always
motivates me to go above and beyond for all my clients."

Q: "How has the practice of law shifted or changed over the time you've been a practitioner?
Where do you see this direction going in the future?"

A: "The practice of law has experienced significant changes and shifts over time, particularly in the
area of technology and changes in Laws. The practice of law is also being affected by
globalization. There is more focus on cross-border legal work. As the legal practice is becoming
more multifaceted and diverse, lawyers specialize more in specific law areas. The legal industry
has also seen a greater emphasis on diversity and inclusion in recent years, with a focus on
promoting diversity in the workplace and in client representation."

"In the future, we expect the legal industry to continue to evolve and adapt to changing societal
and technological trends. For example, with the rise of artificial intelligence and automation, we
can expect more all-embracing technology adoption in legal practice. In addition, the
globalization of the legal market will likely continue, leading to a greater demand for cross-
border legal work and expertise. Additionally, the focus on diversity and inclusion is expected to
grow, leading to more diverse legal teams and greater representation of marginalized
communities in the legal profession."
"Ultimately, the legal industry's future will require lawyers to be adaptable, innovative, and forward-thinking."

Q: How do you think the legal profession will change in the next 10 years?

A: "Over the next decade, we can expect to witness some changes in the legal profession, as the
evolution of society will invariably bring about changes in the law and legal practice."