uLaw wearables: watch your finances in a new way, with mobile also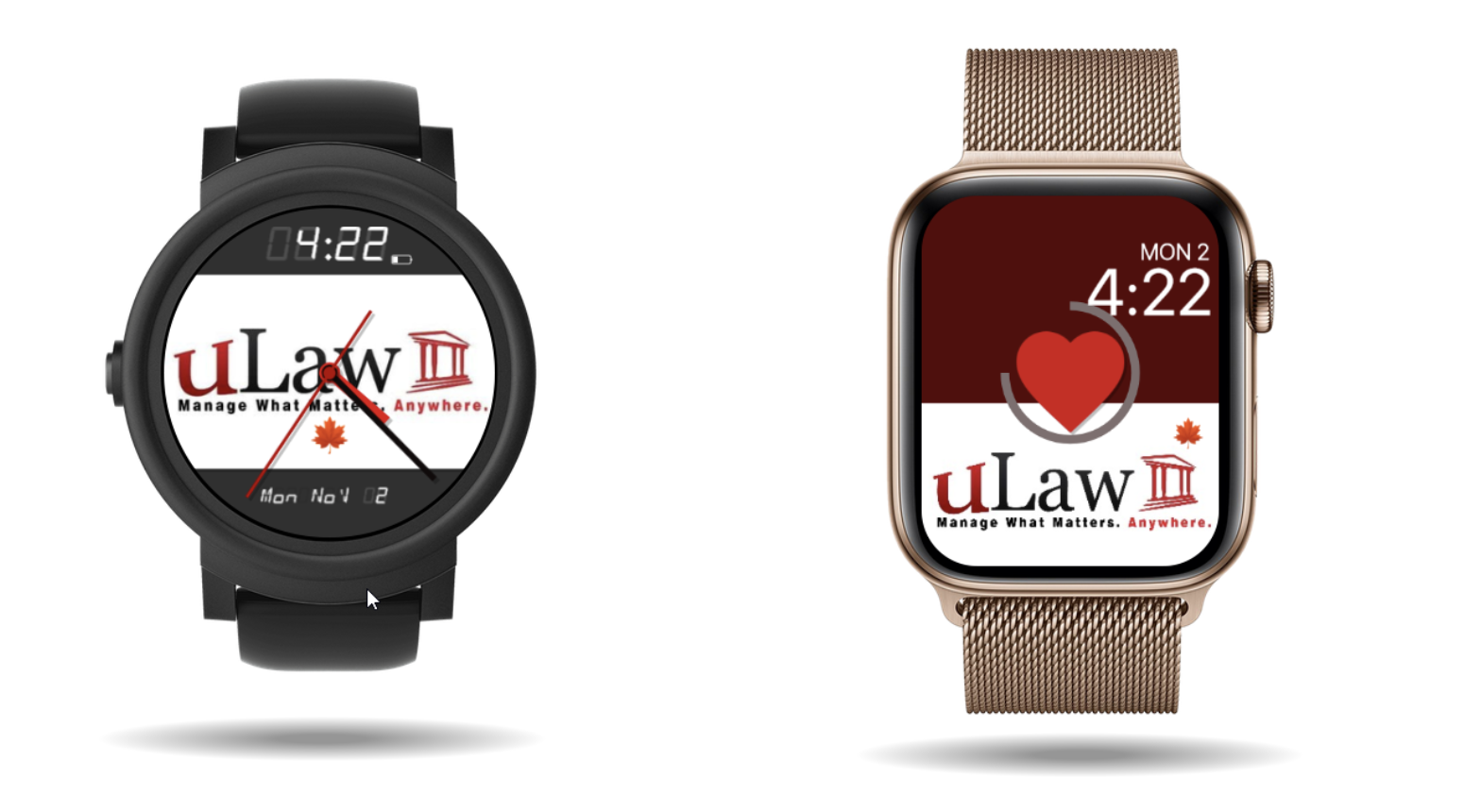 uLawPractice tells you more than just the time.
Perhaps the first of its kind in Canada, uLawPractice is available on Android and Apple iOS. By navigating to the app store (and iPhone store respectively) users can link their smart watches to their firm's legal accounting and practice management.
These uLaw watch faces should serve useful for you because they let you know that uLawPractice always has your back. This is doubly important when it comes time to be audited by the Law Society, because you can rest easy knowing that your finances are in order if you use uLaw to handle your books and records.
We promise you'll get lots of compliments about how stylish your uLaw watchface has.
there are other advantages to incorporating uLaw on your mobile phone also.
Useful insights from your phone!
The mobile uLawPractice app also comes with a fully loaded analytics suite.
Once installed, just navigate through the application until you spot the following icon
You'll be able to find this analytics icon by searching in the bottom right-hand corner of the screen on your mobile uLaw application.
Soon you'll come across the analytics menu, which is jam-packed full of highly important insights about your firm's financial health and overall performance.
The 4 types of analytics for you
From letting you know that it's a client birthday all the way to reminders such as pending trust transfers or outstanding balances, uLaw analytics makes use of complicated algorithms which parse through your data and give you up-to-date information about your firm, your clients, and your legal matters
.
There are many reports that you can look through which will let you know where your firm is headed.
For example have a look on the left, you'll see that client referrals are the top source of referrals as opposed to any other methods for this trial/mock law firm.