uLaw wins 2021 Top Performer Award from SourceForge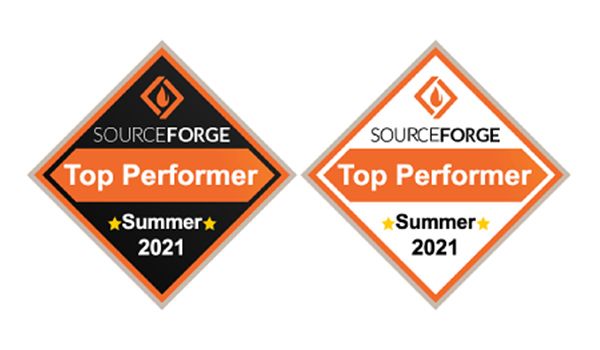 Due to its rising popularity as Canada's most trusted practice management and legal accounting software suite, uLawPractice has earned an award from the popular review website, SourceForge.com
As of August 3, 2021, uLawPracticeis now the proud recipient of an award for the category of Law Practice Management Software at Sourceforge, the world's largest software reviews and comparison website.
This award recognizes companies and products with a significant amount of recent favourable user reviews that puts them in the top tenth percentile of highly reviewed products on SourceForge.
"We're happy to announce this year's outstanding Summer 2021 Top Performers" said SourceForge President, Logan Abbott. "uLaw showed that their users love them, as evidenced by the significant amount of outstanding user reviews."
To win the Summer 2021 Top Performer award, each winner had to receive enough high-rated user reviews to place the winning product in the top 10% of favourably reviewed products on SourceForge, which demonstrates the utmost quality that uLaw delivers to customers.
"At uLaw, our team is always happy to accept awards for the work we've put into providing and supporting cloud-based legal accounting and practice management to Canadian law and paralegal firms," said Terry Curtis, CEO of uLawPractice.
About SourceForge
SourceForge.net is the world's largest software comparison directory, serving over 30 million users every month and featuring user reviews, product comparisons, software guides, and more. SourceForge's mission is to help businesses find the best software to fit their needs and their budget. There are a variety of software tools available to businesses, and there are tools in almost every category and niche, each serving a slightly different purpose.