uLaw wins 2023 Summer Top Performer award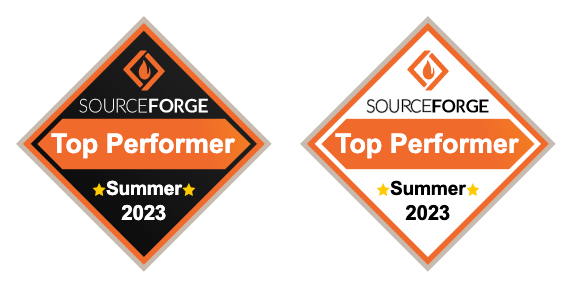 uLawPractice is proud to be a winner of the Top Performer award from SourceForge, the world's largest software reviews and comparison website.
July 19 2023– uLawPractice, today announced that it has been awarded a Summer 2023 Top Performer Award by SourceForge, the world's largest software and services review and comparison website. This award recognizes exceptional companies and products with a significant amount of recent favorable user reviews that puts them in the top tenth percentile of highly reviewed products on SourceForge.
Under SourceForge's category for Law Practice Management, uLaw is among the top players in this field, despite being only available in Canada.
"A special thank you to all our loyal clients across Canada for supporting uLawPractice in its thirteen years of business serving lawyers with compliant legal accounting and practice management. We couldn't earn these rewards without you," says uLawPractice CEO Terry Curtis.
To win the Summer 2023 Top Performer award, each winner had to receive enough high-rated user reviews to place the winning product in the top 10% of favorably reviewed products on SourceForge, which demonstrates the utmost quality that uLaw delivers to customers.
During 2022 and 2023 uLawPractice developers have shifted a lot of R&D into the continued support of generative AI functions. These tools make it easier for lawyers to augment the data they are already inputting into their cloud based practice management and legal accounting suite. Last month uLaw developers released a new update bringing AI functions straight into the invoicing and docketing process within uLaw.
About uLaw

As an early pioneer of cloud computing, uLawPractice has been operating out of its headquarters in Ottawa since 2011. uLaw brings both legal accounting and practice management into a single pane of glass. It has become a favourite among sole practitioners and mid sized law firms across the country, supporting bookkeepers and lawyers alike with a highly compliant legal software. The company boasts that in its more than 12 years of operations, not a single client has failed a practice audit.
As of 2023, the vast majority of paralegal colleges in Ontario are now including uLaw as part of their training to the next generation of legal practitioners in the province.
About SourceForge
SourceForge.net is the world's largest software comparison directory, serving nearly 20 million users every month and featuring user reviews, product comparisons, software guides, and more. SourceForge's mission is to help businesses find the best software to fit their needs and their budget. There are a variety of software tools available to businesses, and there are tools in almost every category and niche, each serving a slightly different purpose. SourceForge also powers the Slashdot.org/software/ business software and services directory.