uLaw wins big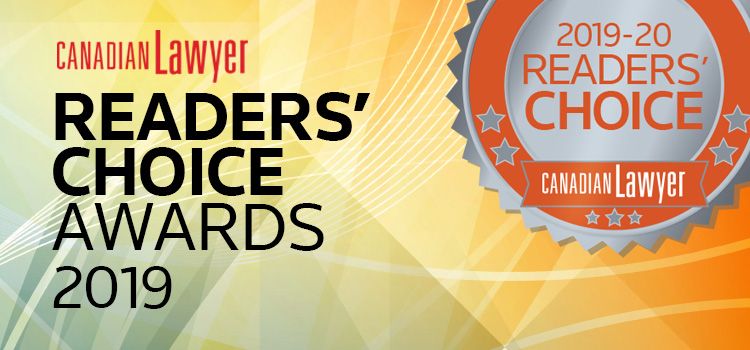 The team uLawPractice is taking home a handful of Reader's Choice awards.
Issued by Canadian Lawyer Magazine each year, hundreds of companies and individuals square off against one another in various categories to earn recognition for their contribution to the Canadian legal landscape.
"Of course, it's a huge honour to not only be nominated for these awards, but to bringing home three awards. All of this, we owe to our loyal supporters," says Terry Curtis, CEO of uLawPractice.
Awards in the following categories were issued: cloud-based practice management software solutions, time and billing software/solutions and matter management software/solutions.

Reader's Choice Award winners are identified as "best in class" service providers identified by the legal community in Canada. The final list acts as a resource for the legal community when choosing a new vendor or business partner.
To see a full list of the winners, visit Canadian Lawyer
Canadian Lawyer Magazine:
Since 1977, Canadian Lawyer has functioned as a trade publication and news resource for the Canadian legal landscape. With in-depth award-winning editorial content, the publication has been known to inform practitioners, judges, professors and students across the country.
Since going online, the website canadianlawyermag.com has produced exclusive online commentary, and regular updates about shifts in the Canadian legal landscape, offering up unique perspectives on the legal profession.